Read Time:
2 Minute, 18 Second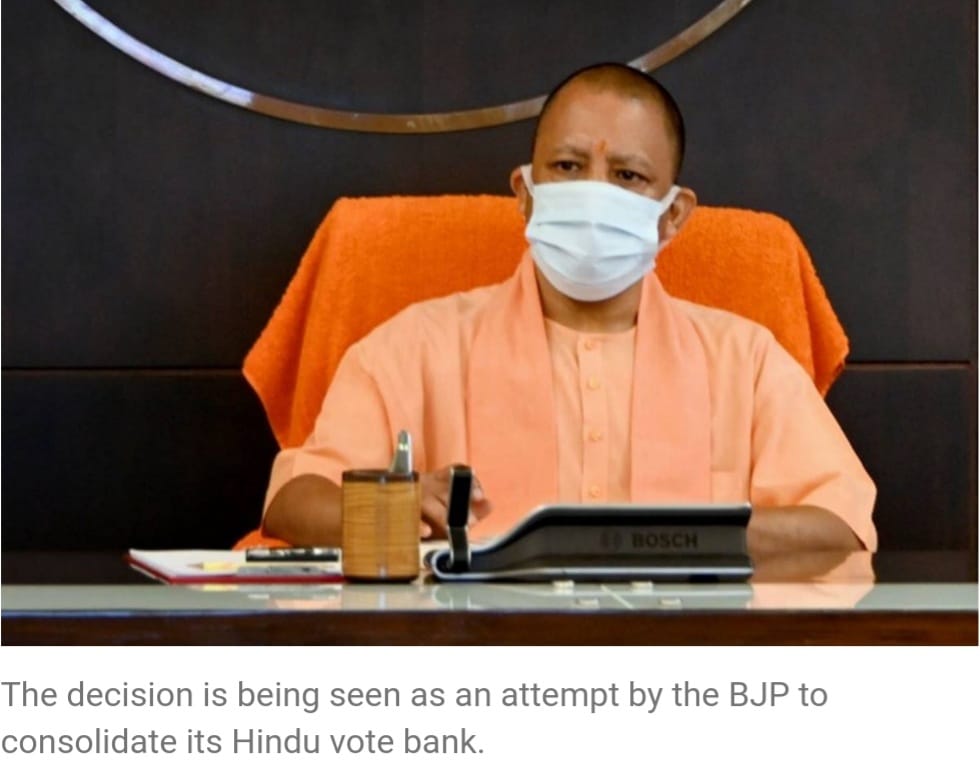 Ahead of the state assembly election next year, the Uttar Pradesh government has declared the 10 sq km area of Mathura-Vrindavan as a pilgrimage site. The BJP government has also banned the sale of liquor and meat in the prescribed area.
The decision was announced by the chief minister's office today. It said that a total of 22 wards falling in the area have been declared as pilgrimage sites. "UP CM Shri Yogi Adityanath today declared a total of 22 municipal wards falling in 10 sqkm of the area, keeping Shri Krishna's birthplace in the center of Mathura-Vrindavan, as a pilgrimage site," said the CMO.
The decision comes 11 days after the CM announced a ban on the sale of liquor and meat in Mathura. Yogi Adityanath had announced the move on the occasion of Janmashtami (August 30) saying that the decision was taken after saints and political leaders from the Braj region urged him to ban the sale. CM Adityanath had advised those involved in the trade of meat or liquor to sell milk.
The decision is being seen as an attempt by the BJP to consolidate its Hindu vote bank. The saffron party is already banking big on Ram Temple in Ayodhya and the reservation move for the OBC voters. On the other hand, the opposition parties including the Samajwadi Party and the BSP are also working to woo the Brahmin voters besides their traditional vote bank of Yadavs and Dalits, respectively.
The Uttar Pradesh Assembly polls for 403 seats will be held early next year.
References
https://www.financialexpress.com/india-news/sale-of-liquor-meat-banned-in-10-km-radius-of-mathura-vrindavan-area-declared-pilgrimage-zone/2327832/
Note: Every article published on this section is extracted from several most genuine authentic sources on our daily life who brings us qualitative LR&A honors the spirit of Journalism of these global giants of News Broadcasting across the globe and outer space, some of them Are, HUFFPOST, Aljazeera, New York Times, CNBC, wall street journals, Reuters, google news, Wikipedia, the Hindu, USA Today, Financial Times, Times Magazines, United Nation Journals, BBC, National Geographic, animal planet, History Tv, Fox network etc. Legal research & Analysis recommends all users kindly do read the original contents published by these mainstream media giants, simply click the link of the headline of the post you want to read also share with your friends quality information do not pay attention to unverified sources of News, fake news, news that can cause harm public at large are considered as fake news, LRA promotes the awareness regarding the spreading of fake news, or news without any genuine source of platform, kindly follow the instruction and help community flourished.