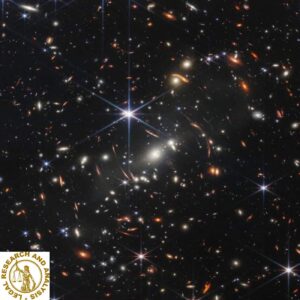 Welcome to the span of James Webb!
During a White House event on Monday, July 11, President Joe Biden previewed this picture of galaxy cluster SMACS 0723, also known as Webb's First Deep Field.
The first image from the James Webb Telescope, which was initiated late last year, has been released by US President Joe Biden.
The Deep Field image depicts a plethora of galaxies as they emerged up to 4.6 billion years ago. Find expert responses to the images, as well as pre-release quotes from the experts, below.
This galaxy cluster's combined mass acts as a gravity wave, displaying much more galaxy clusters behind this one. Webb's NIRCam has managed to bring those stars and galaxies into clear perspective, revealing previously unseen structures such as star clusters and dispersed features.
Researchers will quickly realize more about the galaxies' masses, ages, legacies, and compositions as Webb search for the universe's earliest galaxies.