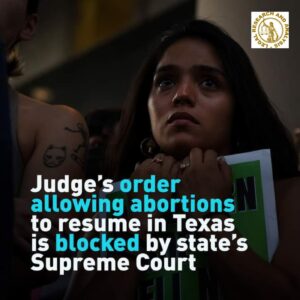 The Texas Supreme Court has blocked an order by a lower court that ruled abortion procedures could continue in the state following the historic decision of the U.S. Supreme Court to take away the constitutional right to choose the procedure.

The back-and-forth rulings demonstrate the confusion that patients seeking abortions in Texas have faced in the past week, as state courts and legislators work to define what fertility services will and will not be permitted in the state, leaving primary care and caregivers stranded.

A Houston judge had reassured some clinics they could temporarily resume abortions up to six weeks into pregnancy on Tuesday, but then-Texas Attorney General Ken Paxton quickly asked the state's Supreme Court, which is stocked with nine Republican justices, to temporarily put that order on hold.