Read Time:
3 Minute, 6 Second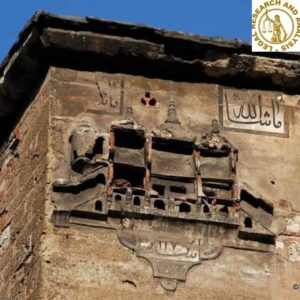 Birdhouses adorning mosques, inns, and bridges throughout Turkey are a very compassionate offering to feathered friends.
With their intricate designs and tiny architecture, these birdhouses are an important expression of love for animals and an element of Ottoman-era architecture.
The Ottomans formed foundations (Waqf) to help street dogs find food, birds drink water on hot days, storks be treated when injured, wolves be fed meat, and wounded horses be treated.
They built birdhouses at a height that people couldn't reach on the facades of mosques, madrasahs, or palaces that had direct sunlight and no wind. They also located small plates on tombs from which birds could drink water.
Birds, particularly pigeons, were frequent visitors to mosques. Muslims praying at the mosque fed the birds, and the mosque courtyards were encircled by birds.
Graceful birdhouses have a special place in Ottoman-era mosque architecture. These small houses provided shelter for birds and kept bird droppings from polluting and corroding mosque walls.
From a religious standpoint, it was believed that building a bird house resulted in good deeds because the birds found shelter there.
When creating during the Ottoman era, both functionality and aesthetics were important. The birdhouses were constructed using intricate techniques.
There were one-story and one-section houses, as well as multi-story and multi-section houses. There were even some multi-story birdhouses built in the shape of a palace or mosque among those that were constructed.
Some birdhouses have survived to the present day. Istanbul's oldest birdhouse is located on the Büyükçekmece Bridge. Those from the 17th century can still be seen on the walls of Eminönü Yeni Valide Mosque.
Other well-preserved examples of this architectural style include birdhouses built with various techniques at the end of the 18th century and located on three facades of the Üsküdar Yeni Valide Mosque. One is shaped like a house, while the other two resemble a mosque with two minarets.
The birdhouses built in 1760 and located in the Ayazma Mosque in Üsküdar, on the other hand, are the most brilliant examples of this type. On three of the mosque's facades, birdhouses in various styles, such as one-story houses, pavilions, and palaces, sparkle.
The plate of the 1800-year-old Eyüp Mosque is encrusted with birdhouses. On a console is one of the birdhouses in the shape of a two-story pavilion. The hemstitched windows of a two-story birdhouse in the Üsküdar Selimiye Mosque, which opened in 1801 are also noteworthy. There are also two birdhouses in Sultan Selim III's mausoleum in Laleli.
Birdhouses can be found in other formal or civil architecture examples. The birdhouse on the wall of Seyyid Hasan Pasha Madrasa in Beyazt, which dates from 1745, is distinguished by the "Malakari" technique.
It was designed in the shape of a mosque, complete with two minarets. On the Bereketzade Madrasah, there is another birdhouse in the shape of a pavilion covered with two vaults.
The birdhouse on Taksim Maksemi, a building constructed in 1732 with the intention of distributing water throughout the city, is one-story but has three rooms. Another remarkable example of Anatolian birdhouse architecture can be found on the Brahim Tennûrî Fountain in Kayseri.
A birdhouse can be found on the wall of Fatih Mosque's library, which was built on Sultan Mahmud I's commission and has two stories and six rooms.
According to legend, Ottoman Sultan Mahmud I, who was known for his love of books and the libraries he built, also adored and cared for birds.