Read Time:
11 Minute, 50 Second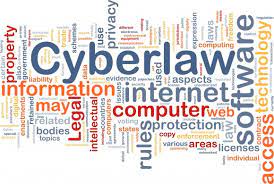 The computer-generated global net is called our online world and the legal guidelines winning this place are called Cyber legal guidelines all of the customers of this area come beneath neath the ambit of those legal guidelines because it incorporates a sort of international jurisdiction. Cyber regulation also can be defined as that department of regulation that offers prison troubles associated with the use of inter-networked data technology. In short, is the regulation governing computer systems and the net.
The boom of Electronic Commerce has propelled the want for colorful and powerful regulatory mechanisms which might similarly reinforce the prison infrastructure, so vital to the fulfillment of Electronic Commerce. All those governing mechanisms and prison systems come in the area of Cyber regulation.
Cyber regulation is crucial as it touches nearly all factors of transactions and sports and on related to the net, World Wide Web and our online world. Every movement and response in our online world has a few prisons and cyber-prison angles.
INTRODUCTION
The technology and computer sectors continue to flourish and adapt as the world becomes increasingly digitized and cloud-based. Information leaks, data breaches, and outright attacks by hackers and other cybercriminals have become commonplace as technology has become more integrated into corporate and consumer affairs. In computer-related disciplines, the ancient saying "the best defense is a good offense" holds true. As fraudsters become more clever, it's more critical than ever to keep users, networks, and the cloud safe. Cybercrime is defined as any illegal activity in which a computer is utilized as a tool, a target, or both.
Cyberspace is the computer-generated world of the internet, and the laws that regulate this cyberspace or are now in effect in this region are known as cyber laws or also known as IT laws. These laws have a worldwide jurisdiction, thus all users of this cyberspace are subject to them.
In India, cyber law is made up of a mix of intellectual property laws, contract laws, data protection laws, and privacy laws, with the intellectual property being the most important aspect of information technology laws. As computers and the internet take over the world and every part of our lives, cyber laws are becoming increasingly important. Cyber laws will regulate the digital exchange of information, e-commerce, software, information technology, and monetary activities. Cyberlaw encompasses all of these legal structures and regulating mechanisms, and these laws are critical to the success of electronic commerce.
WHAT CONSTITUTES A CYBER-CRIME?
Any crime that has been committed with the help of a computer and telecommunication technology
Any crime in which the computer was either used as an object or subject
DIFFERENT KINDS OF CYBER CRIME
1. Child Pornography OR Child sexually abusive material (CSAM)
Child sexually abusive material (CSAM) is any material that contains sexual imagery of a child who has been mistreated or sexually exploited in any way. According to Section 67 (B) of the IT Act, "it is illegal for posting or transmitting in electronic form material depicting children in sexually explicit acts, etc."
2. Cyber Bullying
A form of harassment or bullying inflicted through the use of electronic or communication devices such as computers, mobile phones, laptops, etc.
3. Cyber Stalking
The use of electronic communication by a person to follow a person, or attempts to contact a person to encourage personal engagement frequently despite an obvious signal of such person's disinterest; or monitors the internet, email, or any other form of electronic communication commits stalking.
4. Cyber Grooming
Cyber Grooming is when a person builds an online relationship with a young person and tricks or pressures him/ her into doing a sexual act.
5. Online Job Fraud
Online Job Fraud is an attempt to defraud people who are in need of employment by giving them false hope/ promise of better employment with higher wages.
6. Online Sextortion
Online Sextortion occurs when someone threatens to distribute private and sensitive material using an electronic medium if he/ she doesn't provide images of a sexual nature, sexual favors, or money.
7. Phishing
Phishing is a type of fraud that involves stealing personal information such as Customer ID, IPIN, Credit/Debit Card number, Card expiry date, CVV number, etc. through emails that appear to be from a legitimate source.
8. Sexting
Sexting is an act of sending sexually explicit digital images, videos, text messages, or emails, usually by cell phone.
9. Credit Card Fraud or Debit Card Fraud
Credit card (or debit card) fraud involves the unauthorized use of another's credit or debit card information for the purpose of purchases or withdrawing funds from it.
10. Impersonation and identity theft
Impersonation and identity theft is an act of fraudulently or dishonestly making use of the electronic signature, password or any other unique identification feature of any other person.
11. Spamming
When someone receives an unwanted commercial communication by email, SMS, MMS, or any other similar electronic messaging medium, it is known as spamming. They may try to persuade the recipient to purchase a product or service, or to visit a website where he can make transactions, or to fool him into exposing bank account or credit card information.
12. Ransomware
Ransomware is a type of computer malware that encrypts the files, storage media on communication devices like desktops, Laptops, Mobile phones, etc., holding data/information hostage. The victim is asked to pay the demanded ransom to get his device decrypts
13. Viruses, Worms, and Trojans
A computer virus is a programme that is designed to infiltrate your computer and harm or alter your files/data while also replicating itself.
Worms are harmful programmes that produce multiple copies of themselves on the local drive, network shares, and other locations.
A Trojan horse isn't the same as a virus. It's a malicious programme disguised as a legitimate application. Trojan horses, unlike viruses, do not replicate themselves, but they can be just as harmful. Trojans allow hostile users/programs to get access to your computer through a backdoor, allowing confidential and personal information to be stolen.
14. Data Breach
A data breach is an incident in which information is accessed without authorization.
15. Cyber-Squatting
Cyber-Squatting is an act of registering, trafficking in, or using a domain name with an intent to profit from the goodwill of a trademark belonging to someone else.
16. Online Drug Trafficking
Online Drug Trafficking is a crime of selling, transporting, or illegally importing unlawful controlled substances, such as heroin, cocaine, marijuana, or other illegal drugs using electronic means.
17. Espionage
Espionage is the act or practice of obtaining data and information without the permission and knowledge of the owner.

CYBER LAWS IN INDIA:-
"Every action and reaction occurring in the cyberspace has some legal and cyber legal perspectives". The phrase "cyberlaw" refers to legal matters that arise in cyberspace. It is a synthesis of many laws designed to address and handle the concerns and challenges that humanity faces on the internet on a daily basis.
Because cybercrime is a subject that is still evolving toward specialization, there is currently no comprehensive regulation in place to address it anywhere in the globe. However, the Government of India has in place the Information Technology Act, 2000 (as amended in 2008) to govern malicious acts on the internet that infringe a user's rights. It is possible that provisions of the IPC and the IT Act that criminalize such conduct overlap at times.
PENALTIES UNDER CYBER CRIMES:-
A person who commits data theft transmits a virus into a system, hacks, destroys data, or denies access to the network to an authorized person is punishable under sections 43 and 66 of the IT Act with a maximum sentence of three years in prison or a fine of rupees five lakhs, or both. At the same time, data theft is punishable under IPC Sections 378 and 424, with maximum penalties of 3 years in prison, a fine, or both; and 2 years in prison, a fine, or both. Under Section 426 of the IPC, denying access to an authorized person or causing damage to a computer system is punishable by up to three months in prison, a fine, or both.
Section 65 of the IT Act makes it illegal to tamper with computer source materials. Violations of privacy are punishable under Section 66E. It stipulates that anyone who records, publishes, or distributes an image of a person's private area without his or her agreement has violated his or her privacy and is subject to imprisonment for up to three years or a fine of up to two lakhs, or both.
Section 66F addresses a critical issue, cyber terrorism, and sets penalties for it. It provides the acts which constitute cyber terrorism like denial of access or penetrating through a network or transmitting virus/malware utilizing which he is likely to cause death or injury to any person, which is all done with the purpose to threat the integrity, sovereignty, unity, and security of India or create terror in the minds of its citizen.
The charge of dishonestly receiving stolen computer resources or devices is covered by Section 66B of the IT Act and Section 411 of the IPC. Identification theft is punishable under Section 66C of the IT Act, which stipulates that anyone who exploits a person's identity credentials for fraud or in a dishonest manner is liable to imprisonment for up to three years and a fine of up to Rupees three lakhs. Section 66D of the IT Act makes it illegal to cheat by impersonating someone else and utilizing a computer resource. Sections 419, 463, 465, and 468 of the Indian Penal Code include similar provisions for these offenses. The IT Act punishes both individuals and businesses who fail to implement and maintain a reasonable and conscientious system to protect sensitive data in their hands. Such a corporation is liable to compensate the person who has sustained a loss as a result of the corporation's negligence.
Apart from the penalties, the IT Act also gives the Central Government the authority to make instructions blocking public access to any information on an intermediary or computer resource if it deems it necessary in the interests of the State. It can also intercept, decrypt, and monitor this type of data.
CASE LAWS:
Boys Locker Room Case
The 'boys locker room' incident is a living example of cybercrime. These 15-year-olds have raised another concern in a society where consent is still a topic of discussion. Without their consent, photographs of underage girls are shared. They also threatened them with rape and slut-shamed them.
All of this began when a girl shared a series of screenshots from a dialogue on her Instagram account. The girls in the group had posted photos of girls who were possibly mutual friends. The screenshots quickly went viral. As a result, the alarmed gang of lads threatened to rape the girls. Despite the threats, a substantial number of girls spoke out against rape culture. They believed that such actions were contributing to the spread of child pornography. The Delhi Police registered a case under provisions of the IT Act and IPC. The sharing of images of underage girls was a violation of the POCSO Act, 2012. The information on the 'Boys Locker Room' group had become public knowledge. So, the cyber cell decided to investigate. It arrested the admin of the Instagram chat group. The devices of identified members were seized and sent for forensic analysis.
The screenshots also included a Snapchat conversation among 2 boys. One of them suggested to rape a girl. It was later found that it was a girl posing as a boy to test the character. However, she was left with a warning.
CEO of Bazee.com was arrested in December 2004 because a CD with objectionable material was being sold on the website. The CD was also being sold in the markets in Delhi.
The Mumbai and Delhi police forces were dispatched to the scene. Later, the CEO was released on bond. This raised the question of how we should differentiate between Internet Service Providers and Content Providers. The accused bears the burden of proving that he was the Service Provider rather than the Content Provider. It also raises a number of questions about how law enforcement should approach cybercrime cases.
The Bank NSP case, in which a bank management trainee was engaged to be married, is one of the most well-known cybercrime instances. Using the corporate computers, the pair exchanged several emails. After they broke up, the girl made up fake email addresses like "Indian bar associations" and sent emails to the boy's international clientele. She did this on the bank's computer. The boy's business lost a lot of customers, so he went to court against the bank. The bank was found responsible for emails sent through its system.
CONCLUSION
Internet and technology are a part of everyday life now, people spend a lot of time on the internet and it is very useful too but it comes with its share of trouble. With the internet being easy to access to anyone across the space, cybercrimes have also become very common. As the internet and technology are booming society is becoming more and more dependent on technology which further increases the crimes based on electronic law-breaking. Though it is not possible for a crime-free society, it should at least be the constant attempt of the government to make such rules that can keep these criminalities lowest. The information technology act of 2000 was enacted by the Indian government in order to regulate such infringement of internet users' rights. However, because the information technology act was last revised in 2008, and technology has advanced significantly since then, it is critical that the regulations keep pace with evolving technologies and improvements. Cybercrime has the potential to be extremely devastating on a global scale. As a result, keeping in mind the consequences of a lax system, laws must be regularly modified and new laws enacted to keep up with modern-day offenses.