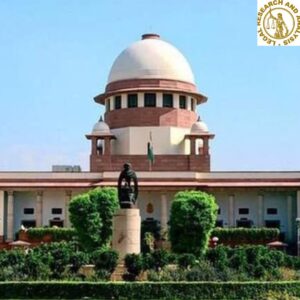 In a significant development in Indian football, the Supreme Court has passed a direction to terminate the mandate of the Committee of Administrators (CoA) – which has been constituted by the Court- to manage the affairs of the All India Football Federation (AIFF).
A bench comprising Justices DY Chandrachud and AS Bopanna passed this order in the light of the decision taken by FIFA to suspend AIFF, which construed the functioning of the CoA as a "third party interference".
The Court modified the earlier directions relating to the CoA and the elections of AIFF so as to facilitate the revocation of the AIFF suspension and to ensure that India can host the Under-17 women's World Cup in October 2022 as scheduled.
The Central Government requested the Supreme Court to end the mandate of the Court-appointed Committee of Administrators(CoA) for the management of the All India Football Federation so as to lift the suspension of AIFF by FIFA.
The Centre made this request to the Court after the negotiations with FIFA last week.