Read Time:
1 Minute, 17 Second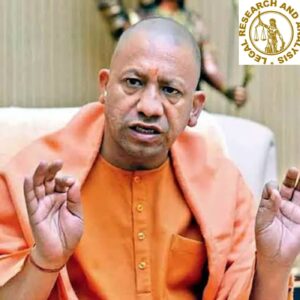 The Uttar Pradesh government has decided to host recruitment fairs to provide Muslim youths with work possibilities and support the Bharatiya Janata Party's (BJP) outreach effort for Muslims.
Danish Azad Ansari, the Minister of State for Minority Welfare, has sent a letter to the additional chief secretary of the employment and labor department requesting the organization of special job fairs in Muslim-dominated areas to help unemployed young people from minority communities find employment in a variety of fields.
On September 6, a Conference with the officials will be conducted to create a work schedule for hosting job fairs in Muslim-predominant communities.
According to Ansari, the Yogi government is committed to the advancement of the minority community. The Yogi government will now host employment fairs and big businesses would be asked to contact directly with the kids for recruitment to create a better future for minority community youths, he said.
The Yogi government placed a high priority on providing minorities with better educational chances and job prospects for young people.
He asserted that the BJP government was always pursuing the advancement of the minority community through various programs.
Prime Minister Narendra Modi urged the party leaders to reach out to the underprivileged populations of Muslims, especially Pasmanda Muslims, in his remarks to the national executive meeting of the party on July 3.
Prior to the 2024 Lok Sabha elections, the BJP activists were instructed to organize "Sneh" yantras and other events to gain the support of Muslims.