0
0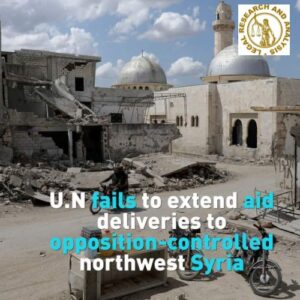 The United Nations Security Council denied expansion of humanitarian assistance delivery from Turkey to 4.1 million Syrians in the rebel-held northwest in two separate votes on Friday, despite a warning from the US envoy that "people will die as a result of this vote."

After days of deliberation, the United Nations' most powerful body was still divided on the crucial problem of the duration of an extension.

The mandate of the United Nations' eight-year aid program expired on Sunday.
The United Nations secretary-general and more than 30 non-governmental organizations have called for a year-long extension, but Russia has insisted on a six-month extension, with a new resolution required for another six months.