1
0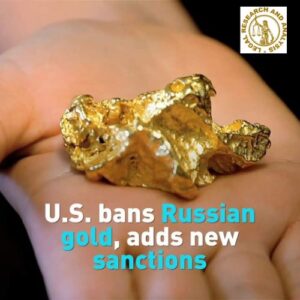 The U.S. imposed new sanctions on more than 100 targets and banned new imports of Russian gold, acting on commitments made by G7 leaders this week to further punish Russia over its military campaign in Ukraine.
The U.S. Treasury Department said it imposed sanctions on 70 entities, many of which it said are critical to Russia's defense industrial base, as well as 29 people in an effort to hinder Russia's ability to develop and deploy weapons and technology.
The move freezes any U.S. assets of those designated and generally bars Americans from dealing with them.