0
0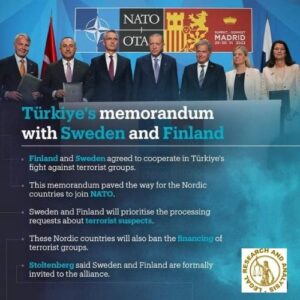 Following Russia's invasion of Ukraine, authorities from Sweden and Finland asserted their willingness to start NATO to protect their territorial boundaries and countries.
However, these countries' candidacy was rebuffed by Türkiye because the Nordic countries endorsed the PKK and other terrorist organizations.
The Nordic countries have recently made numerous statements regarding Türkiye's concerns, and eventually, Türkiye accepted their honesty and permitted these countries to join NATO.