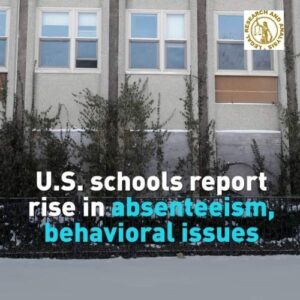 Following the COVID-19 pandemic, schools in the United States have reported an increase in the number of pupils with behavioral issues and absenteeism.
According to federal data collected at the end of the 2021-2022 school year, 80 percent of public schools require more psychological care for students as a result of the pandemic's impact on students' behavior and social-emotional development.
The findings come from a questionnaire of 846 public school leaders conducted by the National Center for Education Statistics.
According to the report, chronic student absenteeism increased in 70% of schools, and half of the schools demonstrated higher acts of disrespect toward teachers and staff.
Around 56% of schools experienced an increase in classroom ongoing feedback on student misbehavior, while 46% disclosed more fighting and physical threats between students.