Read Time:
3 Minute, 51 Second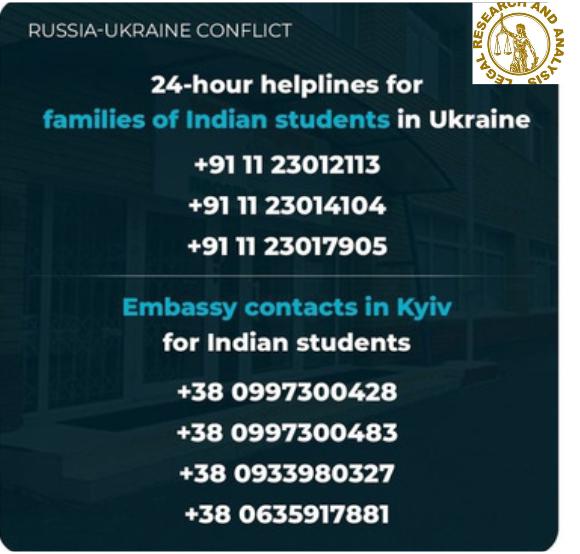 Conversation with Dipak, a student at the Romania border
6 pm:
We talked to a student who was at the Romanian border. His name is Dipak. He told us that he went to the border last night with a few of his friends and seniors. They've been there for around 24 hours and are still not allowed to cross the border. Some of his seniors crossed the border and reached Romania. Some members of the Indian Embassy of Romania came to them and talked to them. They assured them that they will be rescued soon. And that they are safe there.
10 pm:
The process of border crossing is very slow. They said that they'll come back after 6 hours to get them across the border, but they didn't.
12 am:
Distress message received from Dipak who is stuck in Romania border with hundreds of Indian students.
12:30 am
Information received from Dipak that they're spending the night in the open (at 2 degrees Celsius). There are thousands of students there who are emotionally and physically exhausted. This is Romania's border.
5 am:
Update- They've crossed the border. Around 300 Indian students have just crossed the border and they're directly sent to the airport in Romania. This is very good news. Around 5000 students are still waiting at the border and hundreds of students are arriving at the border by this morning. We need to make sure that all of these students are rescued immediately.
Conversation with ,Sadaf Zarrin, a student at Vinnytsia National Pirogov Medical University
6:30 pm-
She told us that she with 50 other students is leaving for the Romania border in a bus that was arranged by her seniors. And they were about to leave Vinnytsia. There has been no support from the Indian Embassy. They are going at their own risk with no security or food supplies. The Indian Embassy did not help them in any way and told them to stay where they are. But she told us that she and her friends could not wait any longer. They had been waiting for many days. They are in danger in Ukraine, and they need to be evacuated ASAP
She also added later that the Indian Embassy could have talked to the Universities and worked together with them and arranged transport facilities for the students as well as food supplies. The students we talked to were scared and panicked. They all requested us to spread their voice and help pressurize the Embassy.
Conversation with student leader Anurag
He is currently in Bhagalpur, Bihar. He is coordinating and helping the students in Ukraine to help in the evacuation. He is working with his agency and other student leaders. He told us that the Indian Embassy is not helping to evacuate the students to the borders.
The students along with the help of student leaders and agencies are arranging buses on their own and reaching the border. He also told us that he has all the information about all the Indian students stranded in Ukraine right now.
They are able to arrange buses somehow and they are able to pass through Ukrainian cities to the border without any interruption as of now. This means that roads are fine, and evacuation is possible, but the Indian Government and Embassy is not taking any action.
He requested us to pressurize the Govt and Indian Embassy to act and act quickly. He asked us to post videos and raise awareness as well as pressure the govt in any way possible.
The students stuck in Keiv do not have proper food supplies. They are getting very little food. He said if we could help them in any way to provide food supplies and transport facilities through the Embassy it'd be a great help.
He also told us why so many students are stuck there. He said that as soon as the Govt issued the circular to leave Ukraine, the flight fares shoot up. They went much high than the normal fare. The fare prices went up to 70-80k. There are currently 1600-1700 Indian students still in Ukraine according to his knowledge.
The process of the Indian Embassy is very slow, and management is poor. Bus tickets are very high. They are charging 2000 Hryvnia which is equal to around 6000 Indian rupees.
Keiv's situation is bad after a 2km radius around the Embassy of India. The students are allowed to pass through by the Ukrainian and Russian armed forces if they have proper identification of being Indian.