Read Time:
1 Minute, 22 Second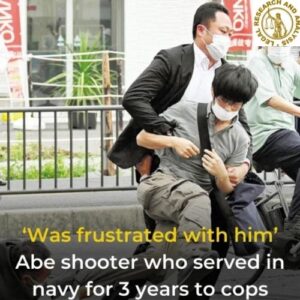 In a country where gun violence is uncommon, the assassination of former Japanese Prime Minister Shinzo Abe raises serious questions about the shooter and his motivation. Based on media findings and official statements, here's what we know.
What occurred? –
On Friday, Abe had just begun a public speech in the western city of Nara when he was shot from behind from about three meters away (10 feet). There were two gunshots heard. A man was tackled to the ground by security personnel moments later. He was dressed in a grey t-shirt, khaki pants, and a face shield.
Who was the assailant? –
The gunman has been identified as Tetsuya Yamagami, a 41-year-old former member of Japan's navy who has been arrested on suspicion of attempted murder. According to NHK, he worked for the police from 2002 to 2005.
What did the suspect say?
According to police, the detained man told police he was "frustrated" with Abe and planned to kill him. He claimed, however, that he did not attack the former premier because of his political beliefs. According to the Mainichi newspaper, he was going to aim at a religious leader who was not at the rally, confusing the issue.
What weapon did he employ? –
According to NHK, the gun was homemade, and a nearer shot of it on the floor purported to show it captured together.
What are the cops doing now?
According to local television channel FNN, researchers are presently at the suspect's home, planning to enter his apartment. According to NHK, possible explosives were discovered at his home.