Read Time:
1 Minute, 27 Second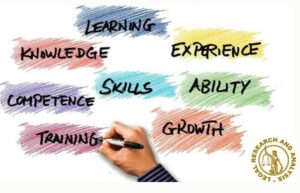 GOAL AND SIGNIFICANCE:
The primary goal of this day is to provide essential skills to young people all over the world for work experience, work, and entrepreneurship. This day is intended to commemorate, recognize, and rejoice in the importance of preparing young people for employment.
The best way to commemorate World Youth Skills Day will be to reflect, brainstorm, and debate how we can meet the crafting needs of young countries like India, which has a rapidly growing working population.
World Youth Skills Day 2022 takes place amid concerted efforts to recover from the COVID-19 pandemic, which are intertwined with threats of climate change, discord, widespread poverty, rising inequality, intensified global, demographic transition, and others.
Young women and girls, young people with disabilities, youth from lower-income households, rural towns, indigenous citizens, and minority groups, as well as those affected by violent political unrest instability, continue to be excluded for a variety of reasons.
HISTORY:
The United Nations General Assembly established World Youth Skills Day on July 15, 2014, to appreciate the crucial implications of preparing young people for employment, meaningful work, and entrepreneurship.
Since that day, World Youth Skills Day has created a specific platform for dialogue among young people, vocational and technical and coaching (TVET) institutions, businesses, employers' and workers' activist groups, policy experts, and development partners.
"Young people are change agents and must be deeply immersed in decisions that affect their future. Based on the United Nations Youth 2030 tactic, I encourage everyone to take priority on youth skill development at the Summit and beyond." – António Guterres, Secretary-General of the United Nations
Theme 2022:
"Transitioning Youth Capabilities and Knowledge" is the theme of World Youth Skills Day 2022.