General Secretary
Sana Naaz is an undergraduate student of Law at Aligarh Muslim University, Malappuram. She is an avid learner of everything and a firm believer in the power of Law. In her college, she has been an active participant in many competitions and emerged victoriously. She has also organized various events and National level competitions with University Debating and Literary Club. She has served as a student partner under Internshala and has also been a member of the Law Society in her college. She has undergone various internships as well. Currently, she is a member of the Legal Aid Clinic at AMU, Kerala.
Joint Secretary
Kayenat Shakeel is a lawyer and co-founder of LRA.
She completed her law degree from Aligarh Muslim University. she has been actively participating in National moor courts, Youth parliament, she has strong adherence with the feministic approach which proves her capacity to lead the entire feministic revolution, she has passed her senior secondary certificate schooling from Women's college Aligarh Muslim University. She has wide knowledge in different fields including cyberspace, hollow graphic designing. Kayenat Shakeel can be reached at her email: kayenat.shakeel16@gmail.com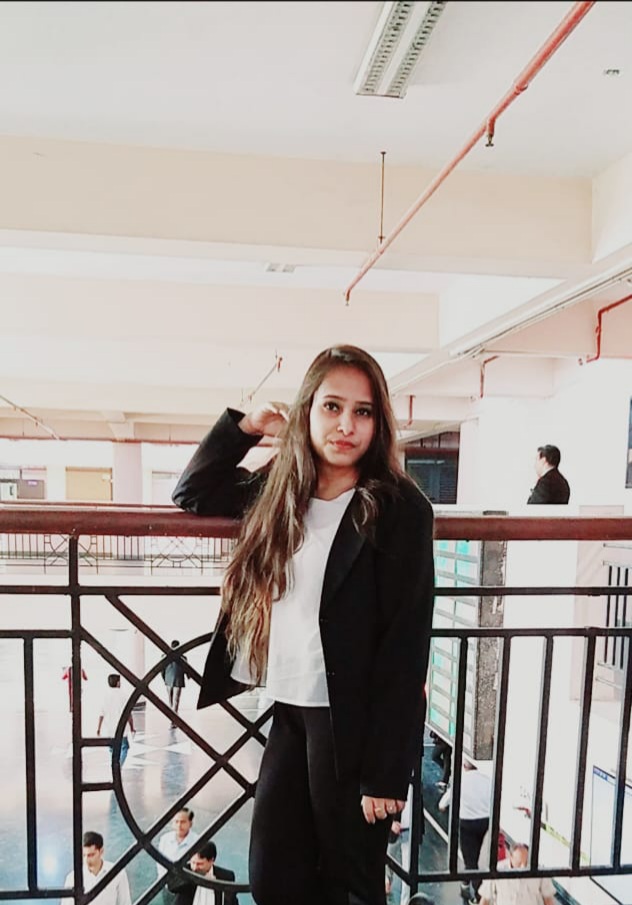 Editorial Chief of staff
ACADEMIC PROFILE
Sristy Patel
Email: sristypatel98@gmail.com
INTERNSHIPS
Delhi commission of women, Delhi ( May & June, 2017)
Patna civil court, Patna ( June & July 2017)
Patna High court, Patna (May & June 2018)
National legal services authority, Delhi ( June & July 2018)
J.C Kaushik & Associates, Delhi, ( May & June 2019)
Think India Bihar, (Aug & Sep 2020)
Legal freedom Patna, (Nov 2020)
Delhi commission for protection of child rights
MOOT MEMORIAL DRAFTING
Participated in Moot memorial drafting competition by Juris Congnitionis Association with Vohra & Vohra
Participated in Moot memorial Drafting competition by Faculty of Law University of Lucknow
Participated in moot memorial Drafting competition by L word
PUBLICATIONS
"The appropriate government may at any time- Analysis of sec-10 of industrial dispute act-1947", Charter Law Journal, Vol. I
"Labour Law correlated with special economic zone", Legal Foxes Law Times, Vol.I, issue4
ROLES & RESPONSIBILITIES
Volunteer ( Amity Mock Parliament) Security committee at amity law school, Noida
Volunteer ( Conference on postcolonialism : India response & transformation) at amity law school Noida.
Volunteer (International conference on 'Emerging rends &transformation in contemporary society: A global futuristic perspective' at amity law school Noida
Member of Amity gender justice cell.
Volunteer at CRY (child Rights and you)
---
Vice- President & Operational Head
Md. Uzair is a final year Law student at Aligarh Muslim University, Centre Murshidabad. He has been a pro in the digital marketing and technological area. He has done various internship programs under advocates at District Court (Sushma Sharma) and Supreme Court (Rabindra Kumar Singh).
Having wide knowledge in fields World History, European History, Roman History, Ancient India, Modern India, Ottoman philosophy, middle east Arab spring 2011, Palestinian conflict, World politics. Having graduated in BSC Botany from The Department of Botany, Aligarh Muslim University in 2016 which reflects his abilities in life sciences as well. His area of interest has also been in other subjects such as geography, political science, and Public International Law. He emphasizes on the critical evaluation and conclusions must not go contrary to any idea. He is an experienced blogger for more than 7 years. With a great influence on the web designs and layout of the blog.
He also has played as a lead guitarist in various Music fests, and other concerts, a good musician as well.
---
President
Mr. Pranav Jha is a final year Law Student at Aligarh Muslim University, Murshidabad Centre (W.B). He has been very dedicated to his academic excellence. Currently, he is a Joint-Secretary of the Law Society and Secretary of Kaizen Club. He is also a senior editor at 'The Law Gazette'. And currently interning under International Model United Nations. Moreover, he has done various internship programs including BSLSA, NHRC, and under Advocates like Salman Khurshid and Judge of High Court and Supreme Court. And he has been a very active participant in Research works (with few publications), Seminars (National and International), Moot Courts, Debates, etc. He can be contacted at jhapranav2020@gmail.com or +91- 8250753838.
---
Joint Secretary
Ms. Krishna Chaudhary is a final year law student at Aligarh Muslim University, Centre Murshidabad. She has held the portfolio of Reading Room Secretary and Health and Hygiene Secretary at Aligarh Muslim University, Centre Murshidabad.
She has done various internships program in the National legal services authority (NALSA), Aligarh District Court, Saket District Court, Child rights, and you (CRY). She has developed a passion for procedural aspects of court, pleading, and drafting. For LR&A she is serving as joint Secretary.
---
Media Advisor & Analyst