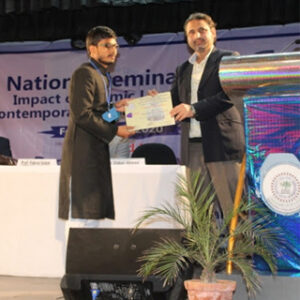 JUDICIAL MAGISTRATE (Probation Period)
BERHAMPORE
Mr. ZAIDUL ISLAM is under probation period at Berhampore Judges Court, ready to serve as a Judicial Magistrate. He was a student at Aliah University, from where he perused his LLM in Commercial Laws.
He has completed his BALLB (Hons) from Aligarh Muslim University, Centre Murshidabad, 2017. He has been exceptionally good in the academic curriculum.
And we wish him to join the judicial service asap and administer justice in the best possible manner.
We are proud to have such an eminent personality on our Advisory Board