Read Time:
12 Minute, 13 Second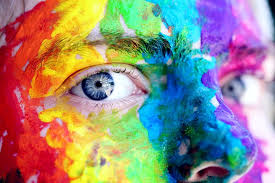 CASE COMMENT


NAVTEJ SINGH JOHAR & ORS. VS. UNION OF INDIA & ORS
(SECTION 377 VERDICT)
| | |
| --- | --- |
| CITATION | AIR 2018 SC 4321 |
| COURT | Supreme Court of India |
| JUDGES/CORAM | Chief Justice Dipak Misra, Justice A.M. Khanwilkar, Justice Rohinton Fali Nariman, Justice D.Y. Chandrachud and Justice Indu Malhotra |
| DATE OF JUDGEMENT | 06.09.2018 |


INTRODUCTION


This case basically deals with the most heated issue i.e. Right of LGBTQ community. One of the draconian law i.e. Section 377 of IPC which was prevalent which snatched their basic rights. The apex court unanimously held that Section 377 of the Indian Penal Code, 1860, which penalized 'carnal intercourse adjacent to the order of nature', was unconstitutional as it criminalized consensual sexual conduct between adults of the homogenous sex. The petition, filed by dancer Navtej Singh Johar, challenged Section 377 of the Penal Code on the ground that it infringed the constitutional rights to privacy, freedom of expression, equality, human dignity and protection from discrimination. The Court articulated that discrimination on the basis of sexual orientation was violative of the right to equality, that criminalizing consensual sex between adults in private was violative of the right to privacy, that sexual orientation forms an intrinsic part of self-identity and denying the same would be violative of the right to life, and that fundamental rights cannot be deprived of on the ground that they only affect a minuscule section of the population.
HISTORICAL BACKGROUND
Due to proliferation of the civilised society rights of LGBTQ community come under the preview of the social Activist. Social Activist throughout the world started protest for claiming their rights. Several countries abolished such law and also grant them right to marriage. With this growing protest a petition was filed before Hon'ble Delhi High Court by Navtej Singh Johar, before the three judge bench, the bench referred to the Suresh Koushal case in which the Supreme Court reversed the Naz Foundation judgement. The three-judge bench felt that there were a lot of perspectives to be considered regarding Section 377- determination of "order of nature", social morality, rights of sections of people, constitutional foundations, consenting adults, etc. Thus, the judges deemed the case fit to be well thought-out by a larger bench. Considering the petitions and examining the same through various interpretations, the learned five judge bench of the Apex Court gave its judgments in support of the petitioner and unanimously held that Section 377 was unconstitutional as far as it criminalized sex between two consenting adults of homogenous sex. As the judgment was given by a five-judge bench, it is a obligatory precedent on all courts in India.
ISSUE RAISED BY PETITIONER
Petition was filed by various advocates including Mr. Mukul Rohtagi, Mr. Saurabh kapil, Ms. Jayna Kothari, Mr. Anand Grover, Dr. Menaka Guruswamy and others against this draconian Section 377 Of IPC.
They argued that belonging from this community doesn't reveal that they have mental or physical illnesses. They cited the view of American psychological Association and Mental Healthcare Act 2017[1].
They further argued that the LGBTQ community compromise 7% to 8% of total Indian Population. And if 7-8% of any population suffered from abuse by rest of others population then it is quite unfair.
They further argued that this section is violation of Articles 14, 15, 19 and 21 of our Constitution. That's why it needs to be stuck down and the judgement delivered in suresh Koushal case must be overturned. So that people of those communities get their rights.
ISSUE ARGUED BY RESPONDENT 
Adv. Tushar Mehta Solicitor General represented Union of India along with Mr. Mahesh Jethmalani and others on the behalf of respondent.
They argued that Section 377 is not inconsistent with the provision of our Constitution but if it revoked then it violates Article 25 of our Constitution as because in some mythology there were not considered their identity.
They also argued that it can violate the concept of family system. The sacrament of marriage is destroyed.
Not only this had they argued that due to sexual intercourses among homosexual the chances of suffering with AIDS is more as compared to among heterosexuals.
They also argued that the word "sex" used in Article 15 does not include sexual orientation.
They also replied the argument of petitioner which states that many other countries also decriminalised such act by enumerating the cultural differences of our country and other countries.
They further argued that decriminalisation of this section had an immense impact on wife who want to file a petition of divorce under Hindu Marriage Act, Divorce Act and also Special Marriage Act.
JUDGEMENT ANALYSIS 
The court has reached its Landmark judgment reflecting the prudential aspect of rational approach. It has changed the existing law and decriminalized the offence of having homogenous sex between consenting adults. The rationale behind such judgment had gone through various phase starting from NAZ Foundation (2009), Suresh Kumar Koushal case (2013), NLSA Judgement (2014), Puttaswamy Case (2017), and finally a celebrating judgment in Navtej Singh Johar case (2018). This decision has significantly influenced the existing law which was based on traditional norms of morality carrying ambiguity with it. Broadening the ambit of relation from biological sexes to different sexual orientation was a great move. As a result of which the third gender i.e. transgender was recognized by the law and given due right after the NLSA Judgement. Having proved the modern approach of proper understanding the judicial structure is setting a benchmark. The rational nexus finds it room into the courtroom where the judges make their unfathomable contribution towards humanity. When we talk about the interpretative value of the judgment, it has pulled out the stigma of confinement into the ambit of pious relationship. Legally speaking the court had given a fine contention by justifying the gravity Art. 14, 15, 19(1)(a) & 21 which was declaring Sec. 377 as unconstitutional. All issues and arguments raised in the court of law was tactfully dealt keeping in mind the legal jurisprudence following the due process of law which did not offend or marginalized any provisions of law. The decision was on merit and not on frivolous ground. The implementation of the prescribed norm is exemplary to the present generation as those sections of the society i.e. (LGBTQ community) who felt suppressed, subjugated and marginalized shall now breathe in the air of equality. According to my knowledge there does not seem any better alternative to treat them a part of our family.
However, the decision of the court was dependent upon various circumstances and judicial pronouncements which are stated hereinafter.
1) NAZ FOUNDATION CASE, 2009– ( NAZ Foundation v. Govt. of NCT Delhi)[2]
In this case the question was raised that should Section 377 of IPC be removed from the Statute which criminalized the consensual sexual conduct between adults of same sex. In this the Court dealt it in two angles–
The first standing on the pillar of Article 21 of the Constitution, stating that no one can enjoy Right to Life without proper dignity and privacy,
 Collaterally, the second one on the principle of right to equality including Article 14 and 15 of the Constitution. The reasons cited were that Sec. 377 is violative of Art.14 because it causes unreasonable discrimination. As homosexuals were discriminated on the basis of class and their consensual sex was criminalized as well. Another important argument was that under Art. 15 there is prohibition of discrimination on the basis of sex where sex not only includes biological sex but also sexual orientation.
To which the same argument was after then cited in plethora of case laws, giving more privilege to psychological test then biological test. So, in 2009 Delhi High Court while announcing this Landmark Judgement stated that, that part of Sec.377 which criminalizes the act of homosexual shall be declared unconstitutional. However, amendment procedure was left in the hands of Parliament.
2) SURESH KAUSHAL JUDGEMENT, 2013-(Suresh Kumar Koushal v. NAZ Foundation[3])
In this case mainly two important arguments were raised by the court;
The first being that homosexuality was a criminal offence and only Parliament has the power to decriminalize it and therefore courts can't intervene into the matter of dispute.
We can't extend Right to Privacy to such an extent as to commit an offence within its ambit therefore; it shall not cover homosexual acts.
This judgment was later on quoted by various International Organizations and stating that for India it shall be a significant step backward. So, in 2009 after NAZ Foundation Case, those people who started to freely express their identity by disclosing their sexual orientation were targeted and viewed as a criminal especially after Suresh Kaushal Judgement, 2013.
3) NLSA JUDGEMENT, 2014– (National Legal Services Authority v. Union of India & Ors[4])
In this case a loophole came into picture- Majority of our existing Indian Law focuses only on binary genders i.e. male or female and thereby rights of transgender is not protected, which is discriminatory in nature. While dealing with the loophole the SC recognised the multifaceted rights of transgender.
The right guaranteed under Art.14 shall be enjoyed by any person including Men, Women and Transgender.
Under Art. 15 and 16 there is prohibition of gender based discrimination and following that note if anyone is discriminated on the ground of sexual orientation then it shall be a clear violation.
Furthermore, an important argument under Art.19 (1) (a) was raised broadening its ambit of protection with regards to Privacy, Gender Identity, and Integrity. So, Sec. 377 can be included in it indirectly.
Moreover, Art.21 which talks about Right to live with dignity shall also includes Right to choose Gender Identity. It was held that we need to have better provisions which focus on present day needs.
Due to this judgment the transgender got their rights such as- Right to self-Identify their gender, equal treatment of all people and legal recognition of gender identity (Men, Women, Transgender).
4) PUTTASWAMY CASE, 2017 (Privacy Case)- Justice K. S .Puttaswamy v. Union of India[5])
In a 9 bench judge, SC affirmed that Right to Privacy shall be our Fundamental Right. This case was authored by Justice D.Y. Chandrachud. He said that it is responsibility over SC to rectify the mistakes made in Suresh Kumar Koushal Case. According to him Sexual Orientation is an essential attribute of Privacy and thereby is protected by various rights under Part III such as Art.14, 15 & 21. He rejected the idea of minuscule minority and stated that Sexual Orientation of each individual shall be protected at an even platform.
5) NAVTEJ SINGH JOHAR V. UNION OF INDIA[6], 2018
The most celebrated judgment which partially declared Sec 377 as unconstitutional decriminalizing of all consensual sex among adults in private, including homosexual sex. It constituted of 5 bench judge including CJI-Deepak Mishra, Justice Indu Malotra, Justice Rohinton Nariman, Justice A M Khanwilkar and Justice D Y Chandrachud.
Some legal arguments-
Taking support of Art.14 SC stated that it shall be no way justified to criminalize a sexual act between two consenting adults just on the ground of homosexuality. It shall neither fall into the ambit of intelligible differentia nor rational nexus. And it's not against the order of nature, so such traditional norms which is based on morality etc. is too ambiguous and based on subjective test should be given away.
In contention to Art.15 SC stated that, the approach of Delhi High Court in NAZ Foundation case regarding the ambit of sex i.e. (Biological + Sexual Orientation) was a prudent approach reflecting our improved understanding.
In support of the same, with regards to Art.19 Justice Chandrachud said that we cannot define women sexuality narrowly and therefore discrimination of LGBTQ community shall stand unconstitutional. Art. 19 protects right of every individual so that one can disclose its identity freely and express its sexual orientation.
Finally taking help of Art.21 the SC stated that Right to life and Liberty includes Privacy, Dignity and Autonomy. Though, by way of reasonable restrictions these rights can be curtailed but it's not judicious to infringe the right to enjoyment by applying Sec.377.
Hence, J. Malhotra avowed that homosexuality is "not an aberration but a variation of sexuality[7]. And she completed her judgment by stating that history owes an apology to members of the LGBT community and their families for the postponement in providing remedy for the ignominy and banishment that they have suffered through the centuries.
CONCLUSION 
However, things come to a sound conclusion that such a prudent approach reflects improved understanding of our judicial structure giving away the traditional norms which is based on morality etc. being too ambiguous. Hence, the decision of the Apex Court de-criminalising sexual acts between two consenting adults, irrespective of their gender or sexual orientation, was correct. In so far as, the Court retained bestiality, sex with minors and non-consensual sexual activity within the ambit of Section 377, the decision was apt to prevent any loopholes or abuse of law. So, the Court overruled Suresh Kumar Koushal judgment as well. Having suppressed at the hands of society as well as family and being quoted as 'untouchables', it was high time that our Supreme Court outshined a progressive and open mind and acknowledged the LGBT community as a part of the Indian Society.
#MY OPINION 
Although India has decriminalized this section but the harsh reality is that these LGBTQ community, haven't got proper rights till now as observed by an empirical approach. They are forbidden to marry with each other; they feel discriminated at every place they visit. They are stared and made to feel that they are still not the inherent part of our "Vasudev kutumbakam". Even the social media influencers use this term in form of slang language to earn TRP at the cost of their reputation. Even though we stuck down that draconian law but still they are suffering to get the basic right in the eye of the stigmatized society. There are the sexual minorities of our country and we treat them like our aliens which are no way tolerate able. Let's take a step forward so that they can get their actual rights in practical life so that they may live with liberty and dignity.

---

[1] https://www.apa.org/advocacy/health/
[2](2009) 111 DRJ 1
[3] (2014) 1 SCC 1
[4] (2014) 5 SCC 438
[5] (2017) 10 SCC 1
[6]AIR 2018 SC 4321
[7] [p. 455] of the Judgment