Read Time:
3 Minute, 9 Second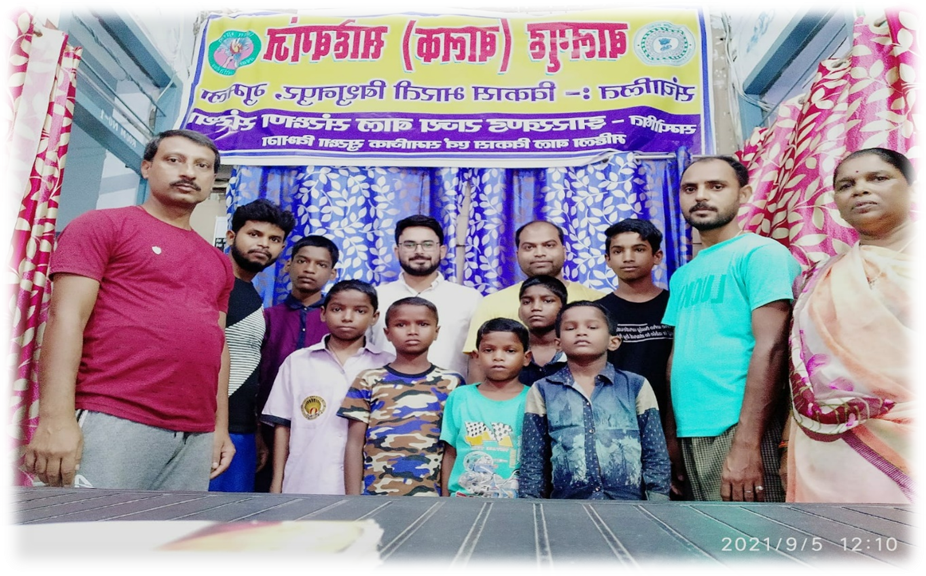 WORK DISCHARGED BY ME DURING MY INTERNSHIP TENURE (28TH JULY- 28TH AUGUST, 2021) UNDER DLSA, SAHIBGANJ
On the very 1st day of internship, I was briefed about the working/functioning of DLSA by the Secretary (Sri. Manoranjan Kumar).
I had gone through the bare reading of the Acts of NLSA, SLSA and DLSA so as to understand the importance of decentralisation of power and its governance and the broader meaning of the term "Access to Justice for all" where the vulnerable and marginalised communities were directed their rights and mode of access to justice
After having developed the perception towards the work culture, I tried to pitch in with the data/ activities of sub-categories of justice delivery mechanisms / legal authorities.
I had gone through the data as to Rehabilitation under Victim Compensation Scheme Period (01-04-18 to 30-06-18) of District including Sub Division.
I was fortunate enough to be a part of the virtual Jail Adalat held on 15-08-2021 where I noted down that total number of 3 cases was disposed of and 3 prisoners were accordingly released.
I was also a part of in total, 06 Legal Awareness Programme/camp organised by DLSA, Sahibganj; 01 in Jail Adalat held on 15-08-2021 at Sahibganj and other 05 on 27-08-2021 at Sahibganj on Amrut Mahotsav.
I had also attended Mediation wherein total 45 cases were referred out of which 06 cases were settled.
For the matter of Lok Adalat and National Lok Adalat in the month of August, neither any case (Pre/Post litigation cases) was disposed of nor, was any settlement amount fixed.
I had also got chance to work with the Para Legal Volunteers (PLVs) who were tasked with educating the people and encouraging them to exercise their legal rights.
Apart from that I had visited Ms. Babita Kumari who was the Chairman of Child Welfare Committee, Sahibganj. Where I was able to closely observe the functions of the committee and their mode of operation to deal with the vulnerable sections of society.
I had visited Children's Home (Bal Griha, Sahibganj) which was established in May 2017 and was under the scrutiny of CWC and an NGO (Vikas Bharti, Bishunpur). There was 10 staff in total that were looking after around 7 children (till date) staying at the home. I had generated a ground report based on the basic standard of living and to my surprise; these children were benefitted from all basic facilities including Health Care, Education, Dining, and Recreational activities.
The staff seemed well trained and qualified as even in times of COVID-19, they were a part of an online training conducted by UNICEF, ICPS (Integrated Child Protection Scheme), and Miracle Foundation of India. They received funds from Jharkhand Welfare Department. Moreover, the Child-Helpline Number was very active in tracing the cases and responding to the concerned authority.
Apart from that, I had visited Old Age Home where around 20 senior citizens resided and their situation was also commendable.
To my understanding, DLSA was successful in providing free and competent legal aid in the nature of counselling and legal advice as well as legal services in the conduct of cases before Courts, Tribunals, and Lok Adalat. During my tenure, I had also visited Child Welfare Committee and understood the reality of the suppressed, subjugated, and marginalized section of our society who is at the mercy of our help and co-operation.
So, overall I shall derive a conclusion that DLSA, Sahibganj is discharging its lawful duty and thereby things are managed accordingly. Hence I had a wonderful experience working under the fruitful guidance of Sri. Manoranjan Kumar (Secretary, DLSA).
FOR MORE DETAILS OF DLSA, SBG VISIT WEBSITE- https://jhalsa.org/dlsa_sahebganj