Zainab Iftikhar Khan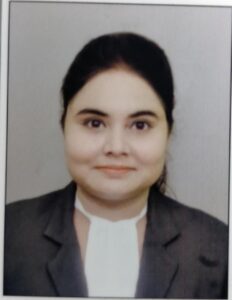 Managing Director
She is working as an advocate at Allahabad High court. She is appointed as an oath commissioner in Allahabad High Court. She studied at Aligarh Muslim University. She had completed Post graduation from Amity University. She qualified for UGC Net in 2022.
Her objective is to work in an environment that encourages me to succeed and grow professionally
where I can utilize my skills and knowledge appropriately.
Her Projects were:
Workshop on Child Labour
Seminar on Contemporary Criminal Society
Panel Discussion on Criminal Amendment Act 2013.
---