LRA Human Rights
Welcome to Our Human Rights Page
At Legal Research & Analysis, we are dedicated to promoting and defending human rights around the world. We believe that every individual is entitled to basic human rights and freedoms, and we work tirelessly to protect those rights and freedoms.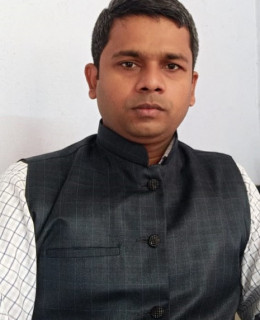 AKHLAQUL AZAM
Master of Law, LL.M (Criminal Law)


Mr. Akhlaqul Azam has been teaching in the Department of Law at AMU. His teaching and research area includes the Constitutional Law of India, Human Rights, Criminal Law, Criminology and Penology. He has full time research experience. His research papers has been published in many renowned International and National Journals on various diverse topics ranging from Rights of Refugees to Environmental Law. He has qualified JRF. conducted by UGC in December 2013. .
Our Mission
Our team monitors and reports on human rights issues from all corners of the globe. We are committed to shining a light on human rights abuses and holding those responsible accountable for their actions.
Our Efforts
In addition to our reporting efforts, we also launch human rights programs designed to promote freedom of expression and other fundamental human rights. Through these programs, we aim to create positive change and empower individuals to stand up for their rights.
To visit OUR PROGRAM click this link: https://legalresearchandanalysis.com/human-rights-write-for-rights-program/
Contact Us
If you witness or experience any human rights violations, please don't hesitate to contact us. We are here to help and will do everything in our power to address the issue and provide support.
CONTACT US: https://legalresearchandanalysis.com/contact-lra-legal-research-and-analysis/contact-us/
Thank you for visiting our Human Rights page, and we hope that our work inspires you to join us in the fight for human rights.