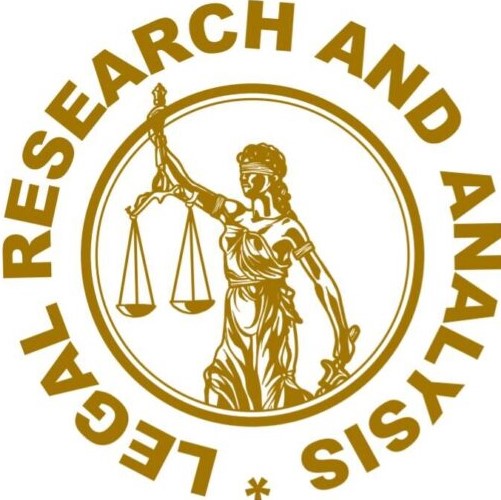 Welcome to Legal Research and Analysis, about us, this platform is created to help you understand the technicalities of law and the latest legal developments. Our goal is to provide comprehensive and easy-to-understand legal information to users and make such information easy to find on the Internet.
We have a team of experienced and highly talented legal professionals who are well-versed in the Global Legal System, particularly in India and many other countries. We keep them abreast with the latest law, amendments, and happenings in the legal and political industry through continuing education and training.
Our services include pre-arbitration and post-award research, tracking federal or state legislation, case law research and analysis, analyzing acts/statutes/legislations, orders, rules, regulations, provisions, treaties, conventions, international agreements, protocols, promotion of basic rights, uphold human rights, professional analysis and more. We also provide legal data searching and analyzing services.
About us, we offer a wide range of features on our website, including a lawyers directory, discussion forum, legal advice, codes, and cases, web search utilities, mailing lists, remote journalism programs, write for human rights programs, internships, and more. Our mission is to provide a platform to enhance intellect and creativity to help them to develop unique, critical, and original thinking.
At Legal Research and Analysis, we allocate a dedicated team to each client to ensure quality, efficiency, and stability. Our team of meritorious professionals conducts continuous training in accordance with the codes of professional conduct and ethics.
Thank you for choosing us as your platform for legal research and analysis. Stay connected with us for daily updates from around the world of law and the latest news.