Welcome to our research organization! We are a team of highly qualified professors and researchers who are dedicated to advancing knowledge through research. Our mission is to conduct rigorous and relevant research that contributes to the betterment of society.
As part of our commitment to promoting research, we offer a research writing course that equips participants with the skills and knowledge necessary to undertake a research project. Our course covers various aspects of research writing, including formulating research questions, designing research methodologies, analyzing data, and presenting findings.
Our faculty members are not only experts in their respective fields, but they are also passionate about sharing their knowledge and experience with others. They bring a wealth of expertise to our research organization and are committed to mentoring the next generation of researchers.
We believe that research has the power to transform the world. Through our research projects, we seek to address critical societal issues and contribute to developing evidence-based solutions. We strive to maintain the highest academic rigour and integrity standards in all our research endeavours.
We welcome you to explore our website and learn more about our research organization and the services we offer. If you have any questions or would like to learn more about our research writing course, please do not hesitate to contact us. Thank you for your interest in our organization, and we look forward to hearing from you.
About the Certificate Program!
The program is aimed at providing you with all the valuable knowledge of research from basic concepts to advanced methods. We will take you on a month-long journey of understanding the logic and structure of a research paper to master it. The course is designed to give you detailed guidance in creating a first-quality research paper — the kind of guidance that you may not get in any of your regular classes.
To get an insight into it click here
Faculty
---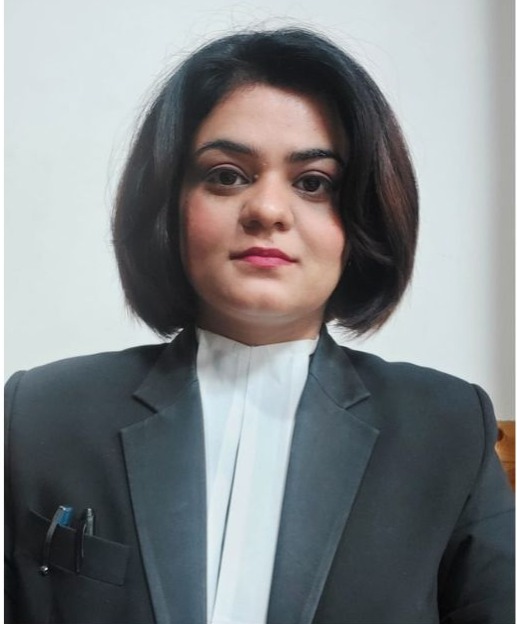 Dr Kanu Sharma is an Advocate and Social-activist. She is a Joint Secretary, P& H HC, Chandigarh(12 years standing) and She has joined AAP Political Party, Punjab/Chandigarh. She is a Secretary at the Arjun Foundation and General Secretary of LRA Women.
---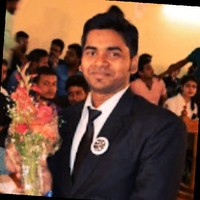 MOHAMMAD SALEEM
ASSISTANT PROFESSOR,
Department of Law,
Aligarh Muslim University,
Murshidabad Centre.
Mr Mohammad Saleem is serving his duties as an Assistant Professor of Law at Aligarh Muslim University Centre at Jangipur, Murshidabad, West Bengal. He is working at Murshidabad Centre since September 2020. His area of interest and research includes the Constitutional Law of India, the Comparative Constitutional Law of the U.S.A and U.K., Democracy, Civil Liberties, and Human Rights. He also has a deep interest in everyday political affairs of national and international importance.
He is currently assigned subjects in B.A.LL.B which are Administrative Law, International Trade Law, Women, and Law, and The Interpretation of Statutes. Apart from this, he has taught the Civil Procedure Code, Competition Law, Land Laws of the U.P., and Cyber Law (Information Technology Act).
---
Who can Apply!!
WHO CAN APPLY?
Any student pursuing a bachelor's degree
Student who has just passed out from their bachelor's course in 2021.
WHAT YOU'LL LEARN
UNDERSTANDING the logic and structure of the Research paper,
IDENTIFY the qualities that make a research paper effective
KNOW what to write at every stage of your research,
STREAMLINE your writing process to achieve better research and a fact-based and professional research paper.
USE correct and recommended research methods
MASTER English expressions that professional writers use in their thesis.
PERKS AND PRIZES
Certificate
Free Publication on our web platforms and wide recognition
E-resources worth $200USD
Exclusive opportunity to join our Student Editorial Committee.
10% royalties lifetime, (on any revenue generated from your publication during the span of the course)*
Course duration
A span of complete 28 days,
The session starts now. from 14th April 2023
REQUIREMENTS
No prior knowledge or experience in
research is required to take this
course
Registration
click here to fill up the google form
FEES & Payments
You are requested to pay a sum of Five hundred(500) Rupees[Non-Refundable]. At the following Contact Number 8250753838, you can opt for UPI payments or Paypal with the same number. This fee charge is applicable for every participant and is compulsory, denial of the same would amount to withdrawal from the event by your own consent. We Charge very little not for our profit but for the NGOs run by Legal Research & Analysis. Our sole motto is to serve humanity at all times. We hope this will be very reasonable for you.
Name- Legal Research & Analysis
Bank- State Bank of India
A/c no.- 3306201000490
IFSC Code- CNRB0002336
INR 500/-
UPI ID:- jhapranav2016@okaxis
Use phone pe on above mentioned UPI id.
DOWNLOAD BROCHURE
Click the following download button for brochure download
Help Desk:
Contact us: +91 94584 79236