Ameen Abdul Hafeez Ansari (MCA)
IT Head and Consultant
---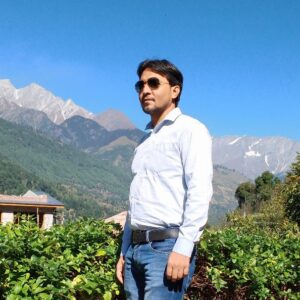 Ansari Mashooque Ahmad (B.E.)
Website Developer / Designer
---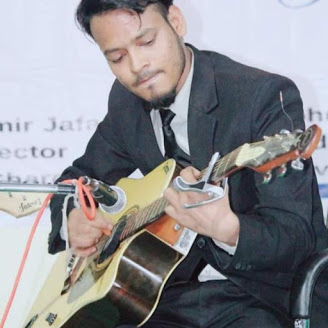 Mohd. Uzair
Co-Founder
Originally, the Legal Research & Analysis Or 'LRA' was initiated by Md. Uzair which was built as a blog later on. The main objective of this blog is not just to provide a bird view study of currently debated matters but as a team or association. He emphasizes on the critical evaluation and conclusions must not go contrary to any idea. He has work experience on blogger for more than 7 years, greatly influences the web designs and layout of the blog. He have wide knowledge in fields World History, European History,Roman History, Ancient India, Modern India, Ottoman philosophy, middle east, Arab spring 2011, Palestinian conflict, World politics. Having himself graduated in BSC Botany from The Department of Botany, Aligarh Muslim University in 2016 which reflects his abilities in life sciences as well. His area of interest has also been in other subjects such geography, political science and Public International Law. He also have played as a lead guitarist in varoius Music fest, and other concerts, a good musician as well.
Currently he is a final Year Law student at Aligarh Muslim University, Centre Murshidabad. He has been pro at digital marketing and technological area. He has done various internship programs under advocates at District Court (Sushma Sharma) and Supreme Court (Rabindra Kumar Singh). Moreover, he has been attending Moots and Seminars and Conferences as well.
---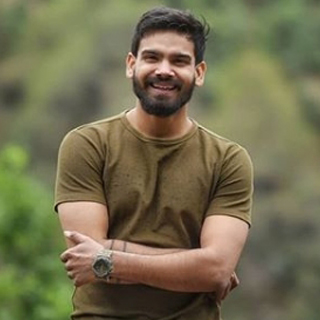 Vishal Jha
Solutions Architect – Adobe
Mr. Vishal Jha is currently a Solutions Architect at Adobe.
He is an Engineer by education but has always worked in IT. He has more than 5 years of Digital Marketing experience. He beliefs that- "We are in the world where the attention span of an individual is in seconds so we cannot afford to lose a customer on a digital platform by making their experience not what they want".
He says- Nowadays, the customer wants extremely personalized experience and is not limited to only one platform but in all platforms, PC, Mobile, and even smart watch, and to deliver to such an expectation we are working towards each level of data tracking which includes geo-location and cookies to give the best offer based on their preferences.
---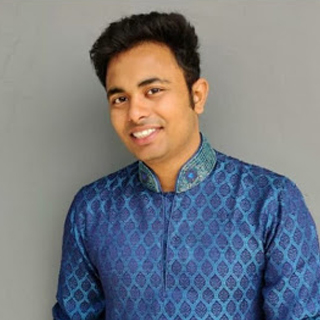 Abhishek Rai
Senior Analyst – Capgemini
Mr. Abhishek Rai is has completed his Bachelor of Computer Applications with over 2+ years of experience in Software Development. He is presently associated with Capgemini, Pune as Senior Analyst. Technically proficient in various software development languages, applications and databases possessing knowledge of C#.Net, WPF, ASP .Net MVC, OOPS, Javascript, SQL, ADO.NET, Entity Framework. He has secured 1st rank in Entry Level Dot Net Training Program conducted by L&D India during the period 16-Aug-2017 –14-Nov–2017. Was even awarded with Customer Delight , Xtra Mile and Star Performer Awards for my outstanding performance and dedication.
He can be contacted at abhi_rai10@rediffmail.com or +91- 843 354 4467
---
To secure a challenging position in a reputable organization to expand my learnings, knowledge, and skills
Having 6 month of experience in Aurangabad with Umbrella Intelligence Pvt. Ltd. as a Web Developer.
6 month of experience as a Web Developer.
• Language Know :- C,C++,C#,HTML,CSS,BOOTSTRAP,SQL.
• Well verse with Corel Draw, Photoshop 7.0.
• Efficiency to work methodically & precisely
Work Experience
Umbrella Intelligence Pvt. Ltd.
25th March 2019 – 25th September 2020
Designation
Web Developer
Developed team communications and information for meetings.
Used Microsoft Word and other software tools to create documents and other
Performed duties in accordance with all applicable standards, policies and
regulatory guidelines to promote safe working environment.
Participated in continuous improvement by generating suggestions, engaging
in problem-solving activities to support teamwork.
Collaborated with department or management to achieve result.
Led projects and analyzed data to identify opportunities for improvement.
Created spreadsheets using Microsoft Excel for daily, weekly and monthly
reporting.
Software
• Microsoft Visual Studio and SQL.
• Coral Draw and Photoshop 7.0.
• MS – Excel (For all Reporting)
Academic Achievement
➢ Passed SSC Examination in 2016 with 80.60% From Burhani National High School,
Aurangabad.
➢ Passed HSC Examination in 2018 With 64.31% From Maulana Azad College Aurangabad.
➢ Appeared in BCS II Year From Maulana Azad College Aurangabad
Personal Information
• Name: Mohammed Anas
• Nationality: Indian
• Marital Status: Single
• Language: English, Hindi.
• Present Address: Plot No. 38, Dilras Colony, Aurangabad.