A LAWYER SUED FOR NOT BEING A LAWYER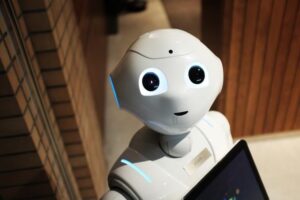 "DoNotPay" is the new rage in the world of Artificial Intelligence chatbots. Though initially launched in 2015, the chatbot is garnering limelight in 2023. It is a chatbot having expertise in providing legal services.
The chatbot was developed originally to deal with cases of parking tickets, but its services were expanded to other legal areas too. It is the "robot lawyer," which can be downloaded on mobile to avail legal services at a subscription cost of 36 dollars, to be renewed every three months. Now, the legal chatbot is facing a class action lawsuit for practising law without obtaining a license.
BASIS OF SUIT AGAINST "DoNotPay"
The person behind the suit against the chatbot is Jonathan Faridian who contends that he availed services of "DoNotPay" for the drafting of legal documents assuming that he was hiring the services of a lawyer competent to provide such services.
The documents he bought from the chatbot included demand letters along with a job description complaint and a small claims court filing. He contends that what he received were substandard services. The chatbot now is facing an allegation of practising law without a license.
A class action suit against the chatbot has been filed by a law firm based out in Chicago, Edelson. Edelson claims that since "DoNotPay" has no law degree, it cannot provide legal services. Edelson has also accused "DoNotPay" of launching attacks not only against him but against his company's clients as well.
WHAT DOES THE FOUNDER OF "DoNotPay" ASSERT?
The Chief Executive Officer (CEO) of "DoNotPay" Joshua Browder has asserted that he was always eager to empower the consumers so that they can fight the corporations on their own. This he says inspired him to build "DoNotPay."
He also says that most of the time, the feat is scripted in the name of lawyers and so he wanted to change this scenario. He took a strong dig against Edelson on his Twitter account by asserting that Edelson is symbolic of everything that is wrong in the law and that the founder of Edelson, Jay Edelson inspired him to launch the robot lawyer. He exemplified his statement by explaining that in a recent Facebook settlement, while Edelson made 97,500,000 dollars, the consumers who were in a minority received only 375 dollars.
UTILITY OF ROBOT LAWYERS
This era of Artificial Intelligence is indeed going to significantly revolutionize the way we perceive things. Though the services of the first robot lawyer "DoNotPay" are presently available in the USA and UK, the time is perhaps not far when such a technology would enter other countries too. The developers of this technology claim that robot lawyers driven by Artificial Intelligence can extensively help customers in filing suits against anyone including corporations along with assisting in finding hidden money and avoiding bankruptcy.
All these tasks can be given effect without hiring a lawyer and only paying a subscription fee for an Artificial Intelligence lawyer chatbot. Interesting to mention here is the confidence being imposed on "DoNotPay" by the investors. In 2021, the robot lawyer was successful in raising 10 million dollars from investors like Tribe Capital, Lux Capital, etc., thereby touching a valuation of 210 million dollars.
"DoNotPay" claims to offer a wide range of services like seeking a refund on flight tickets and hotel bookings, fighting spam activities in inboxes, filing damage claims with appropriate offices, helping people in obtaining U.S. visas and green cards, and providing socio-legal services like filing asylum applications.
Browder aspires to make use of "DoNotPay" in live court proceedings as well. However, some experts claim that such a technology can be employed for non-critical issues only and not for complex legal matters.
Please follow and like us: