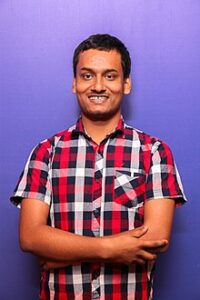 Mr. Babar Ali is a teacher from Murshidabad in West Bengal. He was called the "youngest headmaster in the world" by BBC in October 2009, at the age of sixteen.
In 2009, Babar Ali won a prize from the program Real Heroes of the Indian English news channel CNN IBN for his work and was awarded the NDTV 'Indian of the Year' award and LITERACY HERO AWARD, BY ROTARY INDIA LITERACY MISSION and recently featured in 'FORBES ASIA' in their 30 under 30 lists as a 'SOCIAL ENTREPRENEUR', also recognized as the Literacy hero by international literacy association in their "30 under 30" list,
Also received Education leadership award by BBC knowledge,
His story became a part of the syllabus for the CBSE 10th standard English textbook, the PUC English textbook for Govt. of Karnataka, and also a curriculum in Europe.
He was featured on Aamir Khan's TV show Satyamev Jayate in July 2012 and is regularly invited to speak at various conferences and forums all over the world. Babar is also a TED Fellow and an INK FELLOW AND INK Conference speaker and Wired fellow, Babar graduated from Berhampur Krishnath College (under Kalyani University in West Bengal, India) in English Honours, and completed his M.A. in English Literature.
We are proud to have such an eminent personality on our Advisory Board.