Unveiling the Psychological and Emotional Landscape of Cohabitation(Live in Relationships): Impact on Mental Health and Well-Being.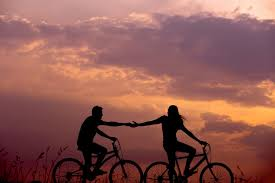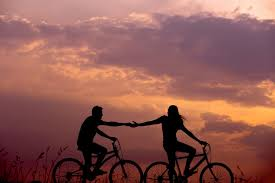 Abstract:
This research paper explores the psychological and emotional aspects of live-in relationships and their implications for mental health and well-being. The study aims to examine the unique challenges and benefits associated with this modern form of cohabitation, focusing on the impact it has on individuals' psychological states and overall emotional well-being.
By synthesizing existing research, psychological theories, and empirical evidence, this paper provides insights into the complex interplay between live-in relationships and mental health. Additionally, it offers practical recommendations for individuals and mental health professionals to promote positive psychological outcomes in live-in partnerships.
Methods:
This research employs a comprehensive review and synthesis of existing literature, encompassing empirical studies, psychological theories, and qualitative research. Various scholarly databases were explored to gather relevant articles, and key themes were identified and analyzed to develop a cohesive understanding of the topic. Introduction:
Live-in relationships, characterized by couples cohabiting without a formal marriage arrangement, have become increasingly prevalent in contemporary society. While legal, social, and economic aspects of cohabitation have received considerable attention, the psychological and emotional dimensions of live-in relationships are often overlooked. This article explores the intricacies of the psychological and emotional aspects of live-in partnerships and their implications for mental health and overall well-being.
The Psychological Dynamics of Live-in Relationships: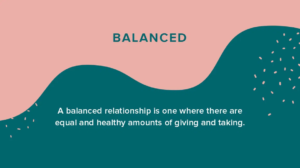 Live-in relationships offer a unique set of psychological dynamics that significantly influence individuals' experiences. The increased intimacy and emotional connection in such relationships can foster a sense of security, companionship, and support. The absence of traditional societal expectations associated with marriage can also provide individuals with a greater sense of autonomy and freedom.
Shared Responsibilities and Support Systems:
Sharing responsibilities and creating support systems within a live-in relationship can have positive effects on individuals' mental health. The division of household chores, financial obligations, and decision-making processes can promote a sense of fairness and collaboration, reducing stress and enhancing overall well-being.
Communication Patterns and Conflict Resolution:

Effective communication is a cornerstone of any successful relationship. In live-in partnerships, open and honest communication becomes particularly crucial, as couples navigate issues such as boundaries, expectations, and future plans. Constructive conflict resolution strategies, such as active listening, compromise, and empathy, can contribute to a healthier emotional climate within the relationship.
Attachment Styles and Relationship Dynamics:
Attachment styles, influenced by early life experiences, significantly impact individuals' interactions within live-in relationships. Secure attachment fosters trust, emotional intimacy, and relationship satisfaction. However, insecure attachment styles, such as anxious or avoidant attachment, can introduce challenges and affect individuals' mental well-being. Understanding attachment dynamics can help couples address insecurities and create a more secure emotional bond.
Challenges and Stressors in Live-in Relationships:
Despite the potential benefits, live-in relationships also present challenges that can impact individuals' mental health. The absence of a legal commitment may lead to feelings of uncertainty and relationship ambiguity. Societal stigma and pressure from family and friends can create additional stressors. Power imbalances, differing expectations, and conflicts regarding future plans can strain the relationship and contribute to emotional distress.
Implications for Mental Health and Well-being:
Live-in relationships have a profound impact on an individual's mental health and overall well-being. Positive aspects, such as emotional support, companionship, and autonomy, can enhance mental well-being. However, challenges like relationship uncertainty, societal stigma, and conflicts may contribute to stress, anxiety, and depression. It is crucial to acknowledge and address these implications to promote healthy mental functioning within live-in partnerships.
Fostering Positive Mental Health in Live-in Relationships:
To promote positive mental health, individuals in live-in relationships can focus on effective communication, setting clear boundaries, and nurturing emotional intimacy. Building a support network of friends, family, or couples' counselling can provide additional resources for navigating challenges. Seeking professional help when needed is essential for addressing individual or relationship-related psychological concerns.
The psychological and emotional aspects of live-in relationships significantly influence individuals' mental health and overall well-being. Understanding the unique dynamics, challenges, and implications associated with cohabitation can empower individuals to create healthier and more fulfilling relationships.
By fostering open communication, addressing conflicts, and seeking support, individuals can cultivate positive mental health outcomes within the context of their live-in partnerships. Mental health professionals and policymakers should also recognize the distinctive nature of these relationships and provide appropriate support and guidance to enhance the well-being of the individuals involved. Results:
The findings of this research indicate that live-in relationships have a considerable impact on individuals' psychological and emotional well-being.
On one hand, factors such as increased intimacy, companionship, and shared responsibilities can contribute positively to mental health outcomes. On the other hand, challenges related to commitment, societal stigma, and relationship uncertainty may give rise to psychological distress and emotional difficulties. Emotional and psychological factors such as communication, trust, attachment, and conflict resolution play crucial roles in shaping the mental health outcomes of individuals in live-in relationships.
Please follow and like us: