CONFLICT IN SUDAN: ENGULFS THE OUTSKIRTS OF KHARTOUM AFTER HAVING WREAKED HAVOC IN THE CAPITAL.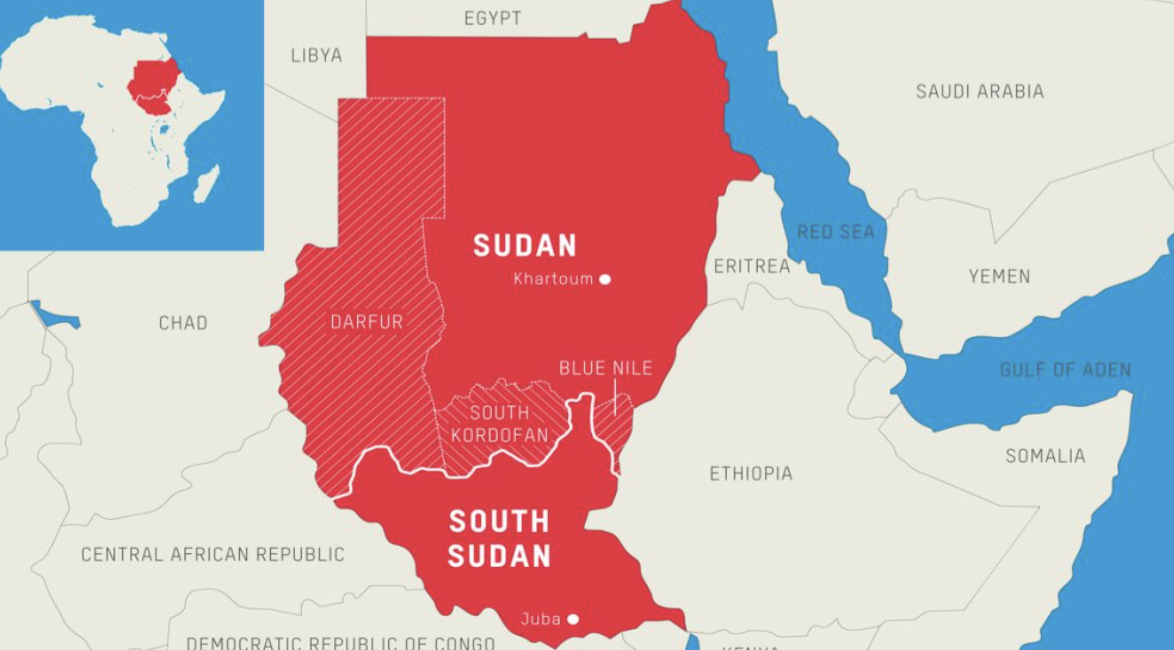 BACKDROP OF THE EVENT
The country of Sudan has been conflict-ridden for the last five weeks. The current conflict is a result
of an attempt to subvert the existence of paramilitary Rapid Support Forces (RSF) which resulted in
an all-out armed conflict between the Sudan's army and the paramilitary Rapid Support Forces (RSF).

The conflict has already destroyed abodes of countless people and made a lot more people refugee in
their own country. Peace talks convened at the behest of U.S and Saudi Arabia failed to yield any
fruitful resolution of the conflict at hand. The core city Khartoum has been the hotspot till now
however, with the onset of the sixth week the conflict has now engulfed the cities of southern
Omdurman and Khartoum North, the two cities that lie across the Nile from Khartoum, forming
Sudan's "triple capital." The conflict has resulted in dwindling of food, cash and essentials and if the
conflict does not end soon there will be utter chaos.
HISTORY OF CONFLICTS IN SUDAN
Sudan, located in north-eastern Africa, has a long and complex history of major conflicts that have
shaped its trajectory as a nation. One of the most significant conflicts in Sudan's history was the First
Sudanese Civil War, which began in 1955, just before the country gained independence from British
colonial rule.
The war was primarily fought between the northern Sudanese government, dominated
by Arab elites, and the southern Sudanese rebels, who felt marginalised and oppressed by the central
government. The First Sudanese Civil War lasted for 17 years, resulting in hundreds of thousands of deaths and widespread displacement.
Following a short period of relative peace, the Second Sudanese Civil War erupted in 1983, driven by similar grievances as the first conflict. This war was characterised by brutal violence, displacement, and famine. The Sudanese government, under President Omar al-Bashir, waged a campaign against southern Sudanese rebels, primarily from the Sudan People's Liberation Army/Movement (SPLA/M), led by John Garang.
The war continued for over two decades, claiming the lives of millions of people and causing immense suffering. In 2003, another major conflict known as the Darfur conflict emerged in western Sudan. The conflict erupted when rebel groups from Darfur, a region populated primarily by non-Arab ethnic groups, rose up against the Sudanese government, accusing it of neglect and marginalisation.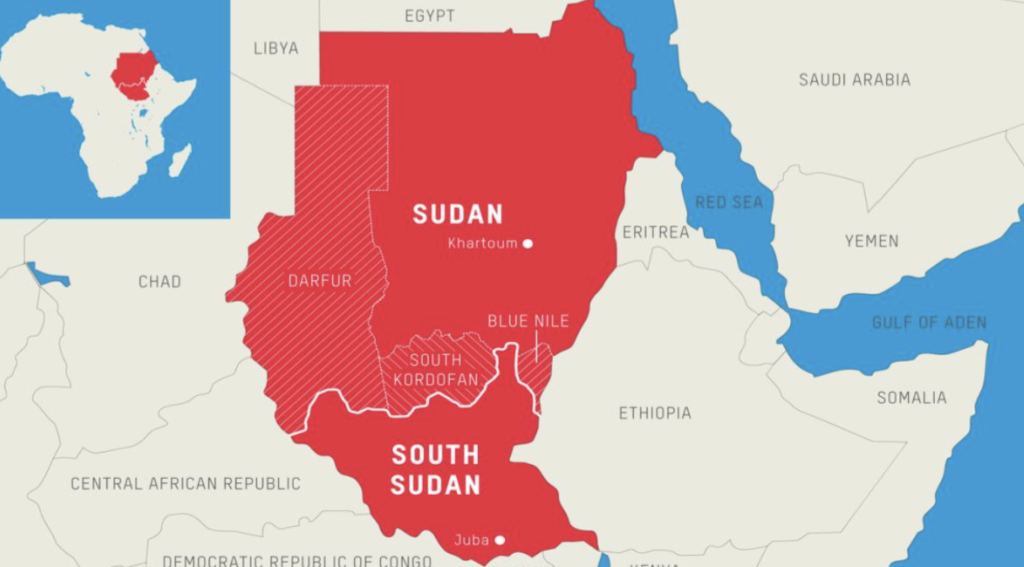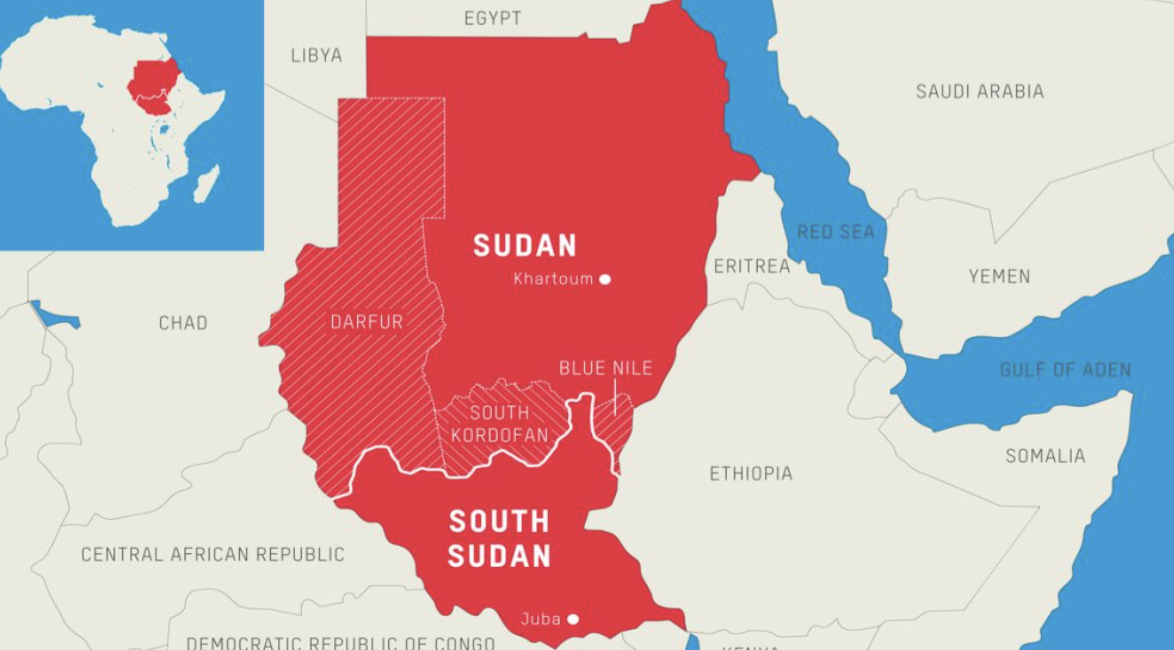 The government
responded with a brutal counterinsurgency campaign, supported by government-backed militias
known as the Janjaweed. The conflict resulted in widespread atrocities, including mass killings, rape,
and forced displacement. The United Nations estimated that hundreds of thousands of people lost their
lives in the Darfur conflict. Amidst these ongoing conflicts, South Sudan, which had been the primary
battleground during the second civil war, held a referendum on independence in 2011. The people of
South Sudan overwhelmingly voted for secession, leading to the creation of the world's newest nation.

However, even after gaining independence, South Sudan faced internal power struggles and a brutal
civil war that erupted in 2013. The conflict in South Sudan has resulted in widespread violence,
displacement, and a humanitarian crisis. While Sudan has experienced significant political changes in
recent years, including the ousting of President Omar al-Bashir in 2019, the country continues to
grapple with various conflicts and challenges.
The history of major conflicts in Sudan highlights deep- rooted issues related to ethnic, religious, and political divisions, as well as resource distribution, governance, and human rights. Resolving these conflicts and building a peaceful and inclusive Sudan remains an ongoing and complex task for the nation and the international community.
THE NEED FOR TRANSITION FROM AUTHORITARIAN TO DEMOCRATIC SET-UP IN
SUDAN
The transition from an authoritarian to a democratic setup in Sudan is crucial for numerous reasons, as
it offers the opportunity to address longstanding issues, foster stability, and promote the well-being of
the Sudanese people. Here are some key reasons highlighting the need for this change: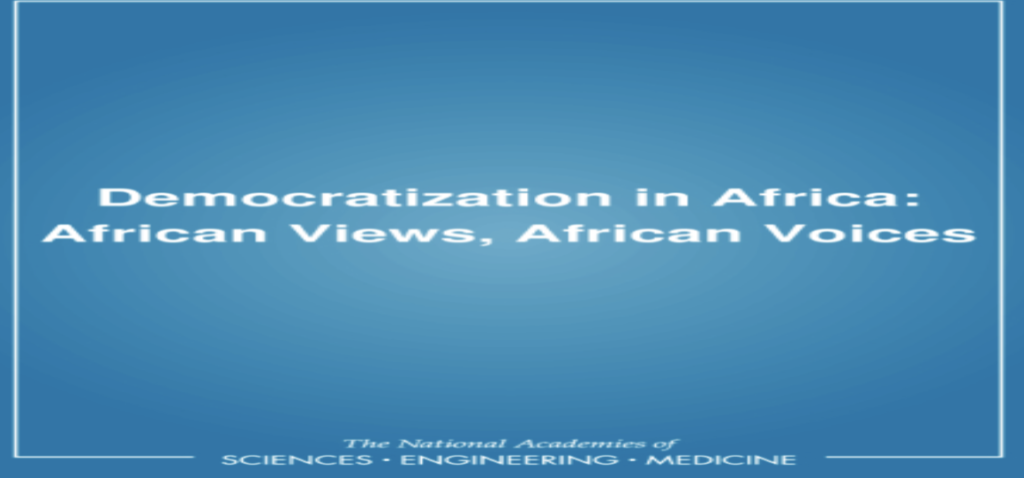 1. Human Rights and Rule of Law: Under an authoritarian regime, human rights violations are often
widespread, including restrictions on freedom of expression, assembly, and association. Transitioning
to a democratic system would ensure the protection of fundamental rights and freedoms, allowing
citizens to express their opinions, participate in decision-making processes, and hold their leaders
accountable. Additionally, a democratic setup would uphold the rule of law, providing equal
protection and access to justice for all individuals.

2. Inclusive Governance and Representation: Authoritarian systems often concentrate power in the
hands of a few, leading to marginalization and exclusion of certain groups. A democratic system
promotes inclusivity and representation, enabling diverse voices and perspectives to be heard and
considered in the decision-making process. This helps in addressing historical grievances, reducing
social divisions, and fostering national unity.

3. Peace and Conflict Resolution: Sudan has faced numerous internal conflicts fuelled by political,
ethnic, and economic factors. A democratic setup provides a framework for peaceful conflict
resolution, as it encourages dialogue, negotiation, and compromise. By promoting inclusive
governance and addressing grievances through democratic channels, Sudan can work towards long-
lasting peace and stability.

4. Economic Development: An authoritarian regime often concentrates economic power and resources
in the hands of a select few, leading to corruption, economic inequality, and limited opportunities for broader economic growth. In contrast, a democratic system fosters transparency, accountability, and
fair distribution of resources. This can attract investment, promote entrepreneurship, and create an
enabling environment for sustainable economic development, benefiting all segments of society.

5. International Cooperation and Integration: Transitioning to a democratic system can improve
Sudan's relations with the international community. Democratic nations often have closer ties and
partnerships based on shared values and principles. International support and cooperation can
contribute to Sudan's development, including assistance with institution building, capacity
development, and economic cooperation.
Overall, transitioning from authoritarianism to democracy in Sudan is essential for building a society
that respects human rights, promotes inclusivity, ensures stability, and fosters sustainable
development. It offers the Sudanese people the opportunity to shape their own future, participate in
decision-making, and work towards a more prosperous and harmonious nation.
THE WAY FORWARD
The continent of africa is by far the least developed one which correspondingly means higher level of
anarchy and chaos. Many African nations have shared history in terms of the conflicts they have
encountered ever since the europenas withdrew their troops. Independence for them was the notion of
liberty during the later part of 19 th century.
However, the notion has hardly been materialised since all
they have experienced is poverty, violence, chaos, and radicalisation of masses. Sudan is no
exception, it has historically experienced several bloody conflicts and struggles. The ousting of Omar-
Al-Bashir in 2019 paved the way for transition to a democratic set-up which would gradually eradicate
the numerous evils of authoritarian Sudan and emancipate the masses from their insufferable agony.
Unfortunately, the current conflict in Sudan has taken away even the ray of hope that the people came
to believe in when the authoritarian dictator was defenestrated.
The struggling African nation is already decades behind in its growth story, this conflict has delivered yet another lethal blow to the prospect of Sudan ever being able to streamline its growth process and walk on the path of human advancement along with its counterparts at international stage.
Please follow and like us: