Denial of Services and Information on Health.
Human rights not only include right to speech, freedom or press it also involves 'Right to Health' which is a major right which is often overlooked worldwide.
Health not only involves physical well being but also involves mental well-being which should be given equal importance like the former. As it is the denial of services and Information on health.
A healthy mind leads to a healthy body. It is an indispensable right and should be guaranteed to all irrespective of their caste, creed, race, gender, status or sexual preference.
The people who have a different sexual orientation than the usual norms that have been set by the society they are often denied health insurances or services because they are considered to be as diseased and which can be transmitted to the other 'normal people'.
This is one instance where people are often denied of adequate or correct health services. The major problem is the deprivation of right heath services also sometimes the doctors or other staff members mislead or force other people into paying a higher amount than it is required and do not give them the right treatment which can lead to more health problems which can put them on a financial constraint.

This is not the story of only one part but this issue is prevalent in the worldwide. It is shameful that it is still continued. Sometimes the government also hides various health related issues from the public to avoid outrage or chaos.
This was seen during the Covid-19 crisis where there was clear covering of the number of casualties involved. The government needs to understand the fact that hiding or withholding the information in fact is much more dangerous than making it accessible to the public as it gives way to many stories and myths which spread like wildfire and it also gives rise to various superstitions.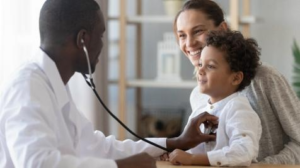 Denial of medical assistance to HIV patients, AIDS patients or Covid-19 patients is a gross violation of their human rights. The human rights are available to everyone and this should not be just in theory but should also be practiced in real times. Taking a step forward is essential as it encourages others to also be open minded and provide equal health services to all.
Also there must be a strong defense against cyber attacks on health information as sometimes it gets manipulated or gets flooded with fake sites which can transfer information overseas putting the people or rather the entire nation at risk.
Withholding information needs to be stopped and rather a place where correct information is uploaded should be built where everyone can clear their doubts or queries but these should be in a layman's term and available in various languages so that language does not become a barrier and it can be understood by both literate and illiterate people.
Medicines should also be given according to prescriptions and not easily available as some may use it not for the right purpose. There should be strict checking. Mental health should also be prioritized and should not be made fun of as it can lead to acute depression, restlessness, insomnia or stress related problems. Mental help should also be available easily and without any restrictions.
Prisoners and war criminals should also not be denied of access to health as it is basic human right despite of the crimes committed by them. Their previous actions should not be the sole judge and those who refuse to give help should be tried and given strict punishments. The basic rights should not be denied and should be made available to all.
Please follow and like us: