From Flavor to Fatality: The Global Burden of High Salt Intake and the Need for Immediate Action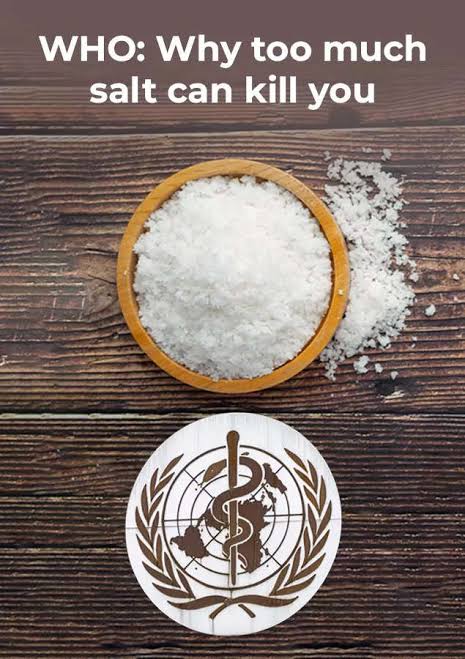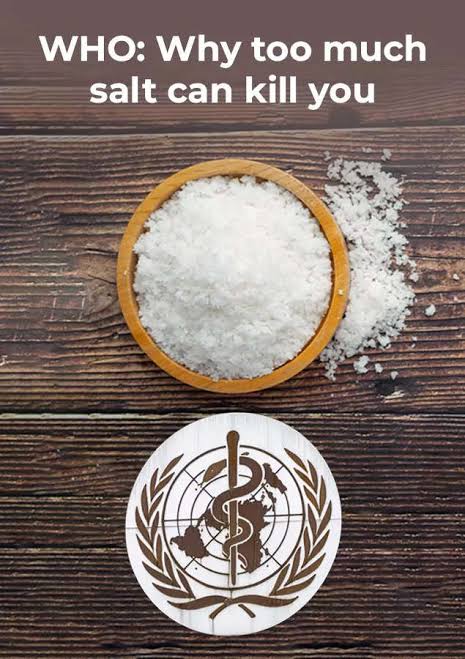 Introduction
Salt, a mineral we often take for granted, can be a silent killer. While it is true that our bodies need it in small amounts, the excessive intake of salt has dire consequences for public health. According to the WHO Global Report on Sodium Intake Reduction, the world is facing a massive crisis in terms of high salt intake, and countries must take urgent action to address it.
The report reveals that the global salt intake is estimated to be double the recommended maximum intake of 5 grams per day. This overconsumption of salt is causing a range of health problems, including high blood pressure, heart disease, and stroke, with around 3 million deaths per year attributable to high salt intake.
This crisis is not limited to developed countries; in fact, it affects over 80% of the world's population, particularly those in low- and middle-income countries, where salt intake is often higher and less regulated.
The implications of high salt intake for public health are alarming and call for immediate action. Governments, civil society, academia, and industry must come together to develop and implement effective sodium reduction policies and measures.
We must prioritize public health and work towards creating a food environment that provides accurate and clear information to enable consumers to make informed decisions. We owe it to ourselves and future generations to take action now and make the world a healthier place.
India's High Salt Intake and the WHO's Call for Reduction
The Indian government has demonstrated a commendable recognition of the dire need to reduce sodium intake, which is linked to numerous non-communicable diseases. Efforts such as the 2016 guidelines released by the Food Safety and Standards Authority of India (FSSAI) to decrease salt content in packaged foods, limit sodium use in restaurants, and promote iodized salt with lower sodium content are vital steps in the right direction. Additionally, the FSSAI's Salt Reduction Campaign serves as a vital tool for raising awareness of the dangers of high sodium intake.
Despite these efforts, more still needs to be done to combat the menace of high salt intake in India. The government needs to collaborate more closely with the food industry to lower sodium levels in processed and packaged foods while encouraging healthier cooking methods that do not rely on salt. Consumers also need to be educated on the hazards of excessive salt consumption and encouraged to adopt healthy eating habits.
The World Health Organization (WHO) report outlines several policy measures that countries should consider to combat high salt intake, such as reformulating food products to contain less salt, implementing front-of-pack labelling, and raising public awareness about the dangers of high salt consumption. India has taken some steps towards reducing salt intake, such as the "Eat Right" campaign and the "Eat Right Challenge," but there's a need for more proactive measures like implementing mandatory salt reduction targets for the food industry.
Moreover, the government could also explore a salt tax to curb the consumption of salty foods while raising revenue for public health initiatives. In conclusion, reducing salt intake is a global public health priority, and countries worldwide need to implement effective policies and interventions to reduce salt intake and improve public health.
Comprehensive Approaches to Salt Reduction
The WHO has sounded the alarm on the need for countries to take immediate and comprehensive action to address the global crisis of high salt intake. The WHO's report highlights the importance of education campaigns, food labelling, and taxation, among other measures, in reducing salt intake.
Countries that have taken proactive steps to reformulate food products with lower salt content have seen great success. The United Kingdom, for example, has seen a significant reduction in salt intake since the introduction of salt reduction targets, and Finland's comprehensive salt reduction program has led to a corresponding decline in the incidence of stroke and heart disease.
The WHO's report underscores the urgent need for countries to work with the food industry to regulate salt content in processed foods and set mandatory salt reduction targets. Education campaigns are also crucial in raising awareness about the risks of high salt intake and encouraging healthier food choices.
By implementing these measures, countries can save millions of lives and improve public health worldwide. In addition to the health benefits, reducing salt intake can also lead to significant economic benefits. The cost of treating health problems associated with high salt intake is substantial, and reducing salt intake could lead to cost savings for healthcare systems.
It is time for countries around the world to prioritize salt reduction as a global public health priority. The WHO's report provides a roadmap for action, and it is up to governments, the food industry, and individuals to take the necessary steps to implement effective policies and interventions to reduce salt intake and improve public health. Let us join hands and take action today to ensure a healthier and brighter tomorrow for all.
Urgent Call for Mandatory Sodium Reduction Policies
The alarming reality is that globally, most people consume excessive amounts of sodium, far surpassing the WHO's recommended daily limit of 2000 mg/day. Yet, there is a glimmer of hope as sodium reduction policies and measures have the potential to drastically improve diets and reduce the burden of non-communicable diseases, all while being a cost-effective solution.
However, as of 2022, only a mere 5% of Member States have implemented at least two mandatory sodium reduction policies, with six high-income and three upper-middle-income countries being the only ones to have implemented all WHO sodium-related best buys.
Even though another 22% of Member States have implemented at least one mandatory policy, this only brings the percentage of the world's population living in countries with mandatory measures towards sodium reduction to 26%. To make matters worse, 33% of remaining Member States have only implemented at least one voluntary measure, and 29% have merely made a policy commitment towards sodium reduction.
To help combat this crisis, modelling suggests that the impact of policy implementation on sodium intake could lead to a 23.4% reduction globally and a 3.1% reduction in cardiovascular death by 2030. However, to achieve this goal, it is essential to support all countries in achieving the highest Sodium Country Score, and currently, there are significant disparities in policy implementation when reviewed by the World Bank income group.
Governments must adopt mandatory sodium reduction legislation to combat commercial interests that can impede progress. Expanding the number of food categories with reformulation limits and increasing public settings without high-sodium foods can help achieve the target and improve public health. This can also have economic benefits for healthcare systems. Urgent action with a focused and context-specific strategy is needed to combat this growing health crisis.
The implementation of global benchmarks for sodium levels in various food categories is a vital step towards achieving meaningful progress in sodium reduction through food product reformulation. While countries have made some strides in meeting voluntary sodium reduction targets, progress has been slow and limited.
Therefore, it is recommended that mandatory approaches be adopted to achieve the desired reductions in sodium content. The WHO's establishment of sodium content limits in foods provides a clear and robust framework to guide and promote reformulation efforts, ensuring that the food industry adopts a comprehensive and impactful approach to reducing sodium content in its products. By doing so, the industry can facilitate significant improvements in population health, underscoring the importance of global benchmarks for driving progress in sodium reduction.
In order to foster healthier eating habits and improve public health outcomes, it is crucial for governments to take a leadership role through the implementation of mandatory policies pertaining to public food procurement and service.
By establishing guidelines for the purchase, preparation, and sale of food and beverages in public agencies, governments have the unique opportunity to promote and encourage healthier food choices. Such policies are imperative in ensuring adherence to the fundamental principles of a healthy diet as set out in the WHO action framework. By making these guidelines mandatory, governments can play a vital role in facilitating a shift towards healthier eating habits and improving the overall health of their populations.
The need for improved nutrition labelling policies is crucial to empower consumers to make informed decisions about the foods they purchase. Inconsistencies and misleading information on packaged foods pose a significant challenge, thus a food environment that provides accurate and clear information is imperative.
Implementing mandatory nutrition labelling policies and other measures can mitigate the risk of false, misleading or deceptive labelling, and prevent information that creates an incorrect view about any product characteristics.
Nutrient declarations such as sodium on the back of the package and clear and simple front-of-pack labelling schemes indicating products that do not meet basic nutritional criteria can help consumers make healthier dietary decisions. These policies can also encourage food manufacturers to reformulate their products to meet recommended sodium levels and promote public health.
To foster a healthier food environment, it is imperative to recognize the significant role that marketing restrictions play in reducing the promotion of unhealthy foods and beverages that are high in fats, sugars, and sodium. The proliferation of unethical marketing practices for these products poses a growing concern, and it is crucial to limit exposure to them through the implementation of mandatory marketing restrictions.
By doing so, there can be a reduction in the demand for unhealthy products, and the food industry can be encouraged to reformulate and market healthier products. In this regard, stricter regulation and enforcement of marketing practices are necessary, such as banning the use of misleading health claims, celebrity endorsements, and cartoon characters that appeal to children. By taking these actions, governments can effectively promote healthier dietary habits and contribute to reducing the prevalence of non-communicable diseases.
Fiscal policies can be a powerful tool to address the public health impact of unhealthy diets and promote a triple-win effect of improving health outcomes, reducing healthcare costs, and increasing revenue for government budgets. Research indicates that implementing taxes on unhealthy foods and beverages can discourage the purchase of these products while promoting healthy foods, and also generate revenue that can be utilized for other public health initiatives.
To reduce the population's sodium intake, fiscal policies such as imposing taxes on foods high in sodium or eliminating tax benefits for their production and marketing can be implemented. In addition, the revenue generated from these policies can be directed towards subsidizing fresh fruits and vegetables or other strategies for reducing sodium, which can help support a shift towards a healthier food environment. By leveraging fiscal policies, governments can contribute to reducing the burden of non-communicable diseases and promoting better health for all.
Conclusion
A comprehensive and integrated approach is required to further accelerate sodium reduction efforts. This involves prioritizing sodium reduction as a life-saving strategy and increasing demand for change, driving societal shifts, catalyzing response, and influencing policy and decision-makers to prioritize mandatory legislation.
To facilitate effective decision-making, it is crucial to have feasible, affordable, and accurate methods of assessing mean population sodium intake, sources of dietary sodium, and sodium content in manufactured foods. Regular reporting of data on sodium content in foods and global access to such data is essential to developing, monitoring, and evaluating sodium reduction policies and other measures.
Research and innovation are crucial to exploring new and innovative measures, such as increasing the availability and use of potassium-enriched low-sodium salt substitutes. Building a strong coalition of partners and champions, including civil society and academic institutions, is key to a successful sodium reduction strategy.
By working together, we can prioritize sodium reduction, mobilize resources, generate evidence for policies, and engage in monitoring and evaluation activities to achieve significant improvements in population health.
Please follow and like us: