Indian Military Bases Outside of India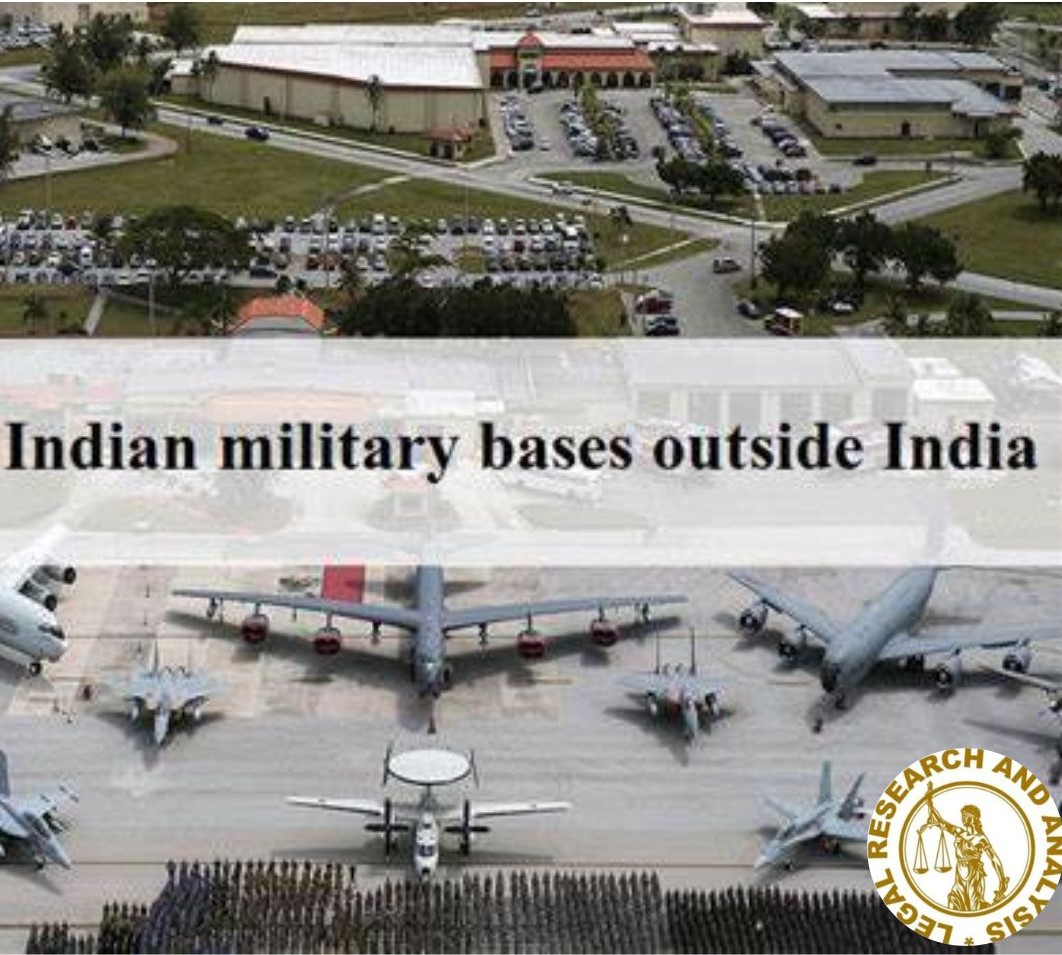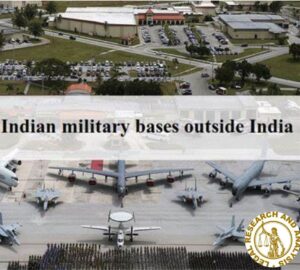 In today's world of rapid globalization, the establishment of overseas military bases is an excellent advantage to the Government in their pursuit of achieving their military, trade, and political objectives in exchange for peace, support, or additional protection.
Military bases serve many purposes, they work as command centers, provide shelter and accommodation to a unit of the defense force, conducting international operations like combined training exercises and drills. India has several military bases around the world as a part of its military strategy.
Madagascar – Established in 2007, Madagascar was India's first foreign listening post i.e., to regulate marine communications in the Indian Ocean.
Bhutan – Located in Haa Dzong, this base serves as a training facility in Bhutan and shelters the Indian Military Training Team (IMTRAT). Specifically, it is an army base and also trains the Royal Bodyguard of Bhutan Troops and the Royal Bhutan Army.
Nepal – Courtesy of the friendly relationship between India and Nepal, the air force base at Sorkhet supplements the Nepalese military forces with armament, high-altitude warfare, and hand-to-hand combat training.
Tajikistan – Situated 130 km away from the capital of Tajikistan, the Farkhor Air Base is a crucial Indian air base as the Indian Air Force conducts its operation in collaboration with the Tajik air force. The importance of this place is emphasized by the role it played in the evacuation of Indians from Kabul during the Afghan crisis.
Apart from this, around the Indian Ocean region, Indian military bases have been set up in Singapore (Changi Naval Base), Sri Lanka (Hambantota), Iran (Chabahar Port), Maldives, Mauritius, and Seychelles. Onam has the highest number of Indian military bases, 3 naval and one aerial ground.
Please follow and like us: