Is the Right to Privacy a thing of the past in this Digital World?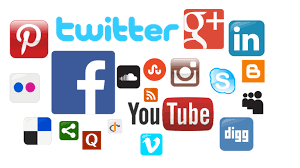 In a time where individuals seem to have no doubts about sharing their whereabouts, their problems, and their photos on the web, there emerges a fundamental question. Do people even care about privacy?
We are currently living in the so-called information age, which is an age of digitalization in which most economic activities are based on information.
This is because of the growth and application of technology. The fundamental qualities of this era can be summed up as an ascent in the number of information professionals, and a world that has become more open – in the sense of communication and internationalization.
The right to privacy, which is threatened by the emphasis on the free flow of information, and the protection of the economic interests of intellectual property owners are just a few of the new ethical and legal issues that arise as a result of this paradigm shift.
Concept of Privacy
A person's private life can be defined as one in which they are shielded from public view. Privacy could be thought of as a natural right that serves as the basis for a legal right. As a result, private law safeguards the right to privacy. In most democratic societies, the right to privacy is guaranteed by the Constitution.
Just like according to Article 21 of the Indian constitution, "No person shall be deprived of his life or personal liberty except according to procedure established by law," privacy is a fundamental right or freedom. Legislative expressions of this constitutional right come in many different forms. The Data Protection Bill and the Information Technology Act are two examples.
Because it is a prerequisite for other rights like freedom and personal autonomy, privacy is a crucial right. There is consequently a connection between privacy, freedom, and human dignity. To acknowledge a person's right to freedom and to recognize that person as an independent human being is to respect their privacy. The duty to respect a person's privacy is furthermore a prima facie duty.
Is Privacy a Myth?
In theory, privacy is easy to define, but in practice, it is more complicated. Our online experience has been significantly altered by constant technological advancements. Today, we use the internet for more than just research and work. We also use it to shop, explore, connect, and express ourselves. We end up sharing a lot of data as a result, which gives us insight into who we are and how we live our lives.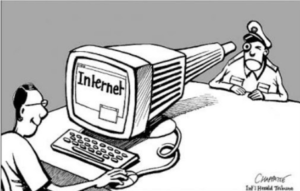 Our world is becoming increasingly digital. We share our lives digitally. Digital government is a way for governments to do their jobs more effectively, improve our safety and security, and fight fraud.
Organizations correspondingly embrace computerized innovations for new frameworks and administrations that are more productive and more customized. Many of us are unaware that these systems collect a significant amount of personal data and use it to monitor or influence us.
Times when we forget our privacy is at stake:
The open-air is where we communicate. While some are encrypted, others are not. All of what we say can be gathered and used to track, stalk, steal, and monitor our actions.
Email Is Not a Safe Place.
Google employees can access users' email in order to remove viruses or emails that could be violent or unsafe. We feel like we can have some of the most private conversations of our lives in this setting. They only require our signature on the agreement clause at the time we created our account.
Our GPS is tracking us almost always.
Our Browsing History Cannot Be Cleared.
It is associated with our identity and almost never remains private, even when we switch to incognito mode. The picture that can be drawn from the data that comes from our browser is terrifying. Data about installed operating systems and applications can be retrieved, and if our names are associated with a machine or installed application, it frequently stores the registrant's identity.
It feels invasive and offensive to have your personal information collected for marketing and demographic purposes.
Our devices are cheating on us.
Has it ever happened that you said 'something' around your phone and later you saw an advertisement on Instagram or Facebook for that same 'something'?
Having gadgets in our surroundings administered by other "individuals" gives third-party access to private data, for example, when we rest, or when we are away. This kind of data can be gathered, collected, and reaped.
Recent Cases of Data Breach
In January 2022, the International Committee of the Red Cross (ICRC) servers were breached by some un-named hackers – which hosted the sensitive information of more than 515,000 vulnerable people globally. The attackers took data from the Red Cross' "Restoring Family Links Program," which stores information about people who have been separated from their families because of war, migration, disaster, or conflict, as well as missing people and their families.
The Aadhaar data of millions of Indian farmers were leaked online as a result of a flaw in the Government of India's website. A portion of the Pradhan Mantri Kisan Samman Nidhi website of the Indian government revealed Aadhaar-related information about farmers who were receiving benefits from the program.
By simply running a script, the flaw might have enabled the attackers to access all of the farmers' data from the scheme, exposing the personal information of millions of farmers online.
MobiKwik is an Indian-based digital payment company with a facility for digital wallets and mobile-based payment options. The records of 1,10,000 million users were leaked in February 2021. Data being sold on the dark web had been discovered by two independent researchers, despite the company's denial of any such breaches.
Data Protective Legislation:
The UNCITRAL Model Law on Electronic Commerce was adopted in 1996 by the international organization United Nations Commission on International Trade Law to bring legal consistency to several countries.
This prompted the Government of India to enact legislation for India based on UNCITRAL's guidelines, which were later revised and approved by the Ministry of Electronics and Information Technology and became known as the Information Technology Act of 2000.
It is the primary piece of Indian law governing cybercrime and e-commerce. The purpose of the legislation was to promote e-government, provide legal protection for online transactions, and combat cybercrime. The essential objective of the law is to work with legitimate and dependable advanced, mechanized, and online activities and reduce or kill cybercrimes.
In the case of Justice K.S. Puttaswamy v. Union of India (2017), the right to privacy and data protection has been declared a fundamental right by the Supreme Court of India as well as the current privacy legislation in the Information Technology Rules, 2011 (IT Rules), which regulates "collecting, receiving, possessing, storing, dealing, handling, retaining, using, transferring, disclosing sensitive personal data or information, security practices and procedures for handling personal information."
Conclusion
Thus, it can be concluded that the processing of information through technology raises significant concerns regarding a person's right to privacy. The right to freedom and individual autonomy are inextricably linked to this right.
Many of these issues are related to the manipulation and accessibility of information. The information professional who deals with personal and private information is especially affected by this. The principles of freedom, truth, and human rights can be used as practical guidelines for dealing with these issues.
Please follow and like us: