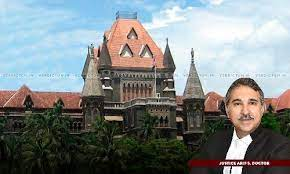 The National Defense and Protection of India Act NDPS s a comprehensive legislation that was
enacted in 1985 to combat the illicit trafficking of drugs. The NDPS Act has been amended multiple
times since its inception, with each amendment aimed at strengthening the legal framework for
combating drug-related offenses.
Recently, the Kerala High Court ruled on an issue related to detention under this act – namely whether the mere virtual presence of an accused is relevant if he/she is not informed about the prosecution's plea for an extension of detention.
The case involved two individuals who were arrested by police officers in connection with a drug
offense under Section 37(1)(A) read along with Section 39(2), both provisions falling within Chapter IV
A Preventive Detention. The accused persons were produced before a Magistrate through video
conferencing but neither they nor their counsel had knowledge that there would be any proceedings
regarding extension or further continuation of their preventive detention beyond 15 days as
mandated by law.
In such circumstances, it was held that mere virtual presence cannot be considered
sufficient compliance when someone needs to be heard on matters pertaining to his/her liberty;
therefore, non-compliance leads to nullification and setting aside orders passed without notice or
hearing from parties affected thereby directly or indirectly i.e., here being those detained against
whom action was taken suo moto by police officers invoking powers vested upon them under NDPS
Act.
In conclusion, then we can see how this ruling serves as an important reminder of our fundamental
rights guaranteed by Constitution which should always take precedence over the convenience adopted
the due pandemic situation prevailing globally today as well as other situations where physical appearance may not be possible either due to health reasons etc. while dealing with cases involving personal liberty even though the law provides certain flexibility like allowing video conferencing etc.
The Narcotic Drugs and Psychotropic Substances NDPS Act, 1985 is a law enacted to combat drug
trafficking and abuse in India. The Kerala High Court recently ruled that the mere virtual presence of an
accused person is not relevant if he/she has not been informed of the prosecution's plea for an extension
of detention. This ruling was made after considering the case where an accused was detained beyond
90 days without informing him about the prosecution's plea for an extension.
This ruling by Kerala High Court reinforces several fundamental rights enshrined in Indian Constitution such as Article 22(1) which states that no person shall be denied his right to be heard before being arrested or detained under any law; Article 21 which guarantees protection from arbitrary arrest or detention; and Right to Information Act, 2005 which provides citizens with access to information held by public authorities including details regarding their own arrest or detention.
Furthermore, this decision also strengthens the NDPS Act since it ensures the proper implementation of
provisions related to the maximum period allowed for pre-trial custody as well as timely communication
between court officials involved in case proceedings and accused persons who are yet unaware about
their charges against them due lack of information sharing on the part of government bodies responsible for providing such updates.
In conclusion, this judgment serves both legal interests – upholding constitutional rights guaranteed
under Indian Constitution while ensuring the effective functioning NDPS Act through its timely
enforcement measures were taken against those violating it – thus helping improve the overall criminal justice system within country boundaries.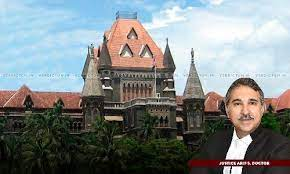 The Narcotic Drugs and Psychotropic Substances NDPS Act, 1985 is an Indian law that prohibits the
production, possession, and use of narcotic drugs. The Kerala High Court recently ruled in a case
involving the NDPS Act that the mere virtual presence of the accused before the court is not relevant if he/she has not been informed about the prosecution's plea for an extension of detention. This ruling was given by Justice A Muhamed Mustaque while hearing a petition filed by one Praveen Kumar who was arrested under section 20(b)(ii)of the NDPS act.
In this particular case, Praveen had moved to court seeking his release on bail as well as damages for
illegal detention after it became apparent that no notice or summons was issued to him regarding
prosecution's plea for an extension of his detention period beyond 90 days which is allowed under
section 37A(2). The judge noted from records presented before him that there was only 'virtual
presence' i.e., appearance through video conference but no actual physical appearance nor any
information communicated either orally or in writing regarding such application made by prosecutors
requesting further time to investigate allegations against the petitioner.
Therefore, Judge held such virtual presence insufficient compliance with the mandatory requirements laid down under Section 41A(5) CrPC making it clear that non-compliance with the procedure established by law renders entire proceedings null & void ab initio thereby invalidating continued incarceration without valid order passed .
To conclude, the judgment delivered clearly states the importance attached to procedural
safeguards enshrined within the criminal justice system must strictly adhere failing which will lead
courts deeming the whole process illegal thus rendering all subsequent orders passed nugatory &
ineffective leading up till the date when pronouncement is rendered thereby setting aside some leaving
an accused person free from custody unless a fresh request is submitted meeting the requirements prescribed therein along with consequential relief granted accordingly.
The National Drugs and Psychotropic Substances Act (NDPS) 1985 is an Indian law that seeks to
control the production, sale, and possession of narcotic drugs. Recently, the Kerala High Court has
ruled that the mere virtual presence of accused persons in court proceedings is not relevant if they are
not informed about the prosecution's plea for an extension of detention. This ruling was made while
considering a bail application filed by an accused who had been detained under the NDPS Act on
suspicion of possessing narcotics substances without license or authority from government
authorities.
The bench comprising Justice P B Suresh Kumar observed that "It cannot be lost sight upon as to how
important it would have been for the petitioner-accused herein to know what stand was taken by
prosecution with regard to his further continued detention The court also noted that despite being
present virtually through video conferencing during earlier hearings in this case; neither did he
participate actively nor raise any objection when the plea seeking an extension of his detention period
was raised before it by the public prosecutor.
Therefore, based on these observations; along with other factors such as no prior criminal record
etc., the judge granted him conditional bail subjecting him to certain conditions like furnishing personal
bond worth Rs 1 lakhs and two solvent sureties each worth Rs 50 thousand besides depositing
passport/driving license within seven days etc.
Thus this judgment highlights the importance given to informing accused persons about all legal proceedings taking place against them even though they may appear virtually due process established under Article 21(1)of the Constitution Of India which states 'No person shall be deprived life or personal liberty except according to procedure established law.
Please follow and like us: