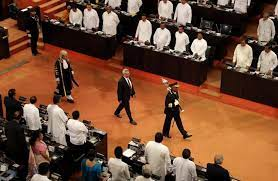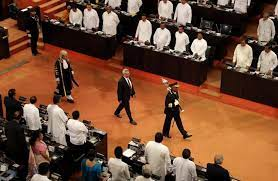 Political victimization is the practice of pursuing people or groups for the purposes of harassment, persecution, discrimination, or punishment based on their political views, opinions, connections, or actions.
It usually happens under authoritarian or oppressive regimes where those in charge want to crush dissent, opposition, or any kind of political threat that might come in their way.
Political victimizing can occur in various forms such as,
Legal Persecution:
People may experience arbitrary detentions, arrests, or incarceration on the basis of politically motivated charges. Political opponents are frequently singled out by the judicial system.
Harassment and Intimidation:
Political opponents may be subjected to ongoing monitoring, threats, or harassment by security personnel or government officials. To discredit or frighten someone, this may entail intrusive surveillance, wiretapping, or the release of personal information. This is the most common form especially in countries like Pakistan where harassment is used as a tool to fulfill personal motives.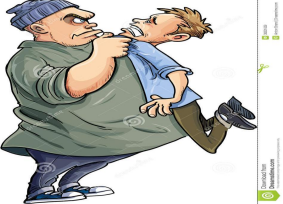 Exclusion and Discrimination:
People or groups who hold certain political opinions may encounter exclusion and discrimination in a variety of spheres of life, including work, education, and access to public services. Due to their political affiliations, they could not be given certain chances or treated differently.
Censorship and Media Control: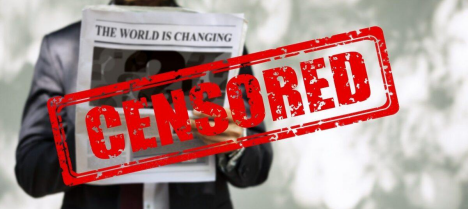 Governments may censor speech, the press, and assembly rights in order to silence dissident opinions. Independent media organisations and journalists who criticize the government may be subject to censorship, closure, or legal consequences. This is also very common whereby media outlets supporting certain party that is opposing government are censored or banned.
Economic Persecution:
Governments may use their authority to pursue people or companies that have ties to opposition movements. To weaken their capacity to maintain their economic stability, this may entail suspending licenses, seizing assets, levying high penalties, or selectively implementing rules.
Political victimization threatens the rule of law, democracy, and human rights. It restricts political discourse, impedes societal advancement, and hinders freedom of speech. International human rights organizations, civil society groups, and diplomatic pressure are frequently used in efforts to stop political victimization in order to hold offenders accountable and defend the rights of the victims.
Allegations of the practice occurring under various political regimes especially by establishment in the country have made political victimization a controversial topic in Pakistan. Periods of military control, political unrest, and changes in civilian administrations have all occurred in Pakistan.
Various political parties and individuals have complained about political victimization throughout these times. When they take office, both the ruling party and the opposition parties are accused of participating in political victimization.
Pakistan has seen political victimization in the following ways:
Accountability Procedures:
In order to fight corruption and make people answerable for their deeds, governments have started accountability procedures. The selective use of these procedures to target political rivals while protecting members of the ruling party has raised questions, though.
These procedures, according to critics, are not transparent or equitable. For example, recently Pakistan Tehreek Insaf party members have been the victim where the chairman of the party and many others members were forcefully abducted and Imran khan was abducted from even the premises of the high court despite declaring the action by court as illegal.
Other party members have faced the same. This is not the first time. Similar cases have happened with the now ruling party when Pakistan tehreek insaf was in government.
Harassment of Opposition
Opposition members and leaders have complained of intimidation and harassment by state institutions, including as the courts, intelligence services, and law enforcement officers. They assert that arrests are made for political reasons, charges are made up, and due process is not being followed. For example, recent forced arrest of opposition party (PTI) by government institutions.
Censorship of the Media:
There have been instances of limitations and censorship of media outlets that are critical of the administration. For covering controversial topics or expressing divergent viewpoints, journalists and media organisations have been the target of intimidation, threats, and violence. For example,
many journalists have been killed and many are abducted because of their divergent views. Similarly many media outlets were banned in various times in different regimes.

Electoral Manipulation:
Election-related political victimization claims have also been made. This relates to election processes. The ruling party is allegedly accused by the opposition parties of using state institutions and resources to sway elections and lessen their prospects of winning.
Political victimization threatens Pakistan's democratic values, legal system, and right to free speech. Political victimization can be seen as a human rights violation. Individuals are safeguarded by the Universal Declaration of Human Rights (UDHR) and other international human rights agreements from arbitrary imprisonment, arrest, and discrimination as well as from infringement of their right to freedom of expression and association. Political persecution jeopardizes these essential ideals and liberties.
Promoting and supporting human rights norms, guaranteeing the independence of judicial systems, bolstering democratic institutions, and developing a culture of respect for human rights and the rule of law should all be priorities in efforts to resist political victimization.
Until or unless the judicial system is not transparent and there is no interference of state institutions in government policies nothing pleasant can be expected. Law should be equal for all and shouldn't be in the hands of the powerful groups, without which the progress of a nation is not possible.

Please follow and like us: