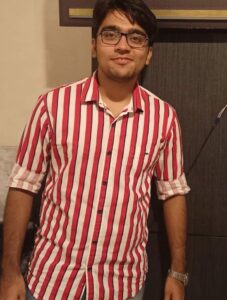 Co-Founder
Sankalp Mirani, Legal Research under CBI, Dhir and Dhir Associates, Ansari Solicitor Firm. Central Bureau Of Investigation. He is a law student at NLU Mumbai and co-founder of LRA.
Sankalp Mirani, an undergrad law student at Maharashtra National Law University, Mumbai, and a CBFC certified Writer, featured in the world book of records and likes writing.
"The euphoric bliss many people experience can keep you and your partner completely wrapped up in each other."
He is the Hindustan Times and CBFC's bestselling author of more than 5 novels, and the Reta® award-winning writer of the literary TV show A PUN ON WORDS.
He also writes urban fantasy under the pen name Improvkaar. His work has won critical acclaim, and prestigious awards, been optioned for television, and has been published in 28 countries. He is the founder of "Black Cat Publication"
Sankalp lives in Nagpur with his parents and friends, where he is hard at work on his next novel.