The Prisoners: How Undertrials in India are Denied Justice and Liberty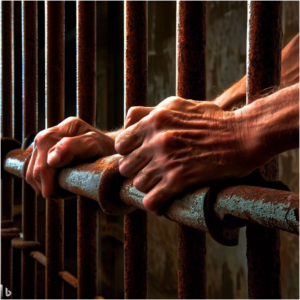 India claims to be the world's largest democracy, with a constitution that protects fundamental rights and freedoms for all its citizens. However, the criminal justice system often falls short of these ideals.
One of the most serious challenges that the system faces is the situation of undertrials, who are people who have been arrested and detained but not yet convicted by a court of law.
The latest data from the National Crime Records Bureau (NCRB) reveals that as of December 2019, there were 4.78 lakh inmates in India, out of which 3.30 lakh (69%) were under-trials. This means that more than two-thirds of the jailed population in India are undertrials, who are supposed to be innocent until proven guilty. This is very high by international standards; for example, it is 11% in the UK, 20% in the US and 29% in France.
The problem of undertrial incarceration is not only a violation of human rights but also a huge burden on the state treasury and the prison infrastructure. The average cost of keeping an undertrial inmate in India is Rs 50,000 per year, which adds up to Rs 1,650 crore annually for all undertrials.
Moreover, the prisons in India are overcrowded and understaffed, with an occupancy rate of 118.5% and a staff-inmate ratio of 1:7. This leads to poor living conditions, lack of hygiene, health care and legal aid, and increased risk of violence and abuse. The reasons for the high number of undertrials in India are complex and varied.
Some of the major factors are: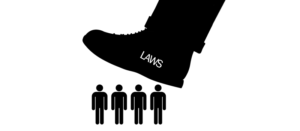 Oppressive laws: Several laws in India allow preventive detention and prolonged incarceration without trial or bail. One such law is the Unlawful Activities (Prevention) Act (UAPA), which was enacted in 1967 to deal with terrorism and secessionist activities. However, over the years, it has been widely misused to target political activists, human rights defenders, journalists and minorities on vague and arbitrary grounds.
Under UAPA, a person can be arrested without a warrant and detained for up to 180 days without a charge sheet and up to seven years without trial. The burden of proof lies on the accused and bail is almost impossible. According to NCRB data, there were 1,948 people arrested under UAPA in 2019, out of which only 34 were convicted.
Bail rights: Bail is a legal provision that allows an accused person to get out of jail on certain terms until their case is over. However, in India, bail is often denied or delayed due to various factors such as judicial discretion, strict conditions, high amounts, and lack of guarantors and legal counsel. A study by Amnesty International India found that only 28% of undertrial prisoners got bail between 2015 and 20191. Moreover, many undertrials cannot pay for bail bonds or lawyers' fees and stay in jail longer than their possible sentence.
Judicial backlog: One of the main causes of undertrial imprisonment is the slow and ineffective working of the courts. India has one of the lowest judge-population ratios in the world, with only 19 judges per million people¹.
As a result, there is a huge pile-up of cases waiting for verdicts at various courts at different levels. As of September 8,2020,1.6 crore criminal cases have been awaiting judgement for more than a year across all district and taluka courts in India². Due to this delay, many undertrials are not brought before the courts regularly or within the legal time limit as required by law.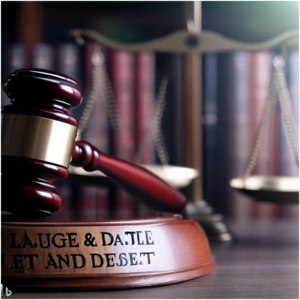 Social discrimination: Another factor that worsens the issue of undertrial imprisonment is the social discrimination faced by many undertrials based on their caste, religion or economic status.
According to NCRB data, out of the total number of undertrials in India, 55% are Dalits, Muslims or Adivasis¹. This is disproportionate as these communities make up only 39% of the Indian population¹. Further, 42% of the undertrials have not finished their secondary education.
Conclusion
Thus it is the need of the hour to act as the saying goes, delayed justice is denied justice. It is up to the judiciary to intervene to strike down draconian laws and the legislature must be ready to ready to rid of such laws to bring on legislations that guarantee the right to bail and make jail an exemption. We as citizens and human rights activists can protest and express our disagreements by working together to make the authorities recognise how important it is to take action as soon as possible.
---
(1) Data | 70% of prisoners in India are undertrials – The Hindu. https://www.thehindu.com/data/data-70-prisoners-in-india-are-undertrials/article32569643
Please follow and like us: