The Revolution is Continuous.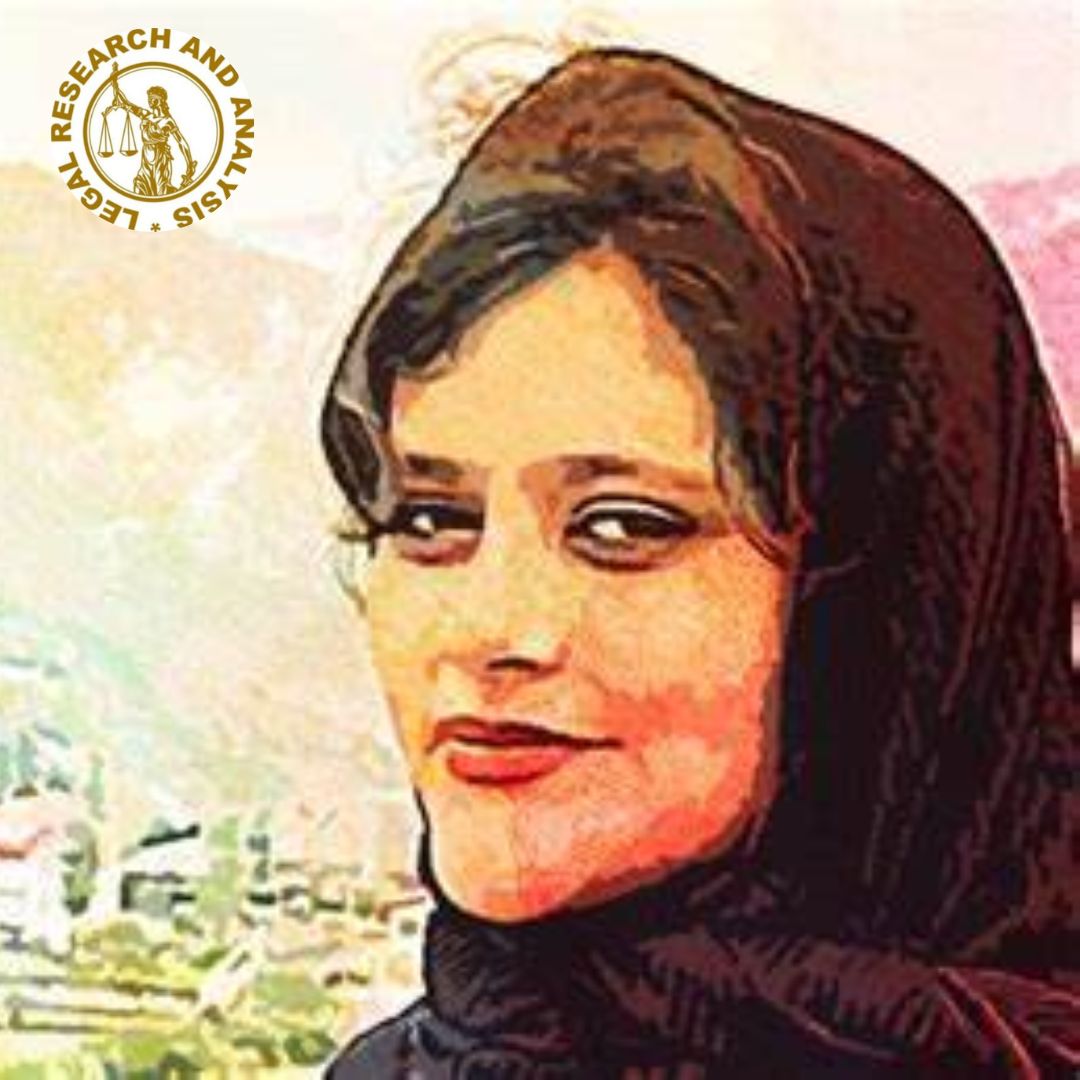 The uprising is continuous. From Tehran to Kurdistan to Baluchistan. Following Mahsa Amini's death and sparking an uprising, the decent people of Iran are engaged in fighting against autocracy and the ever-expanding cruelty of the regime for about four months.
Some cities of the country are still witnessing anti-government activities and demonstrations. Recent events show that It doesn't seem both sides of this conflict urge to step back and hesitate. The Existence of two kinds of experiments caused this situation which will be discussed below. The First experiment is the approach of the government.
The Islamic regime in its life proved that will never resort to peaceful means for settling political and legal disputes. The most obvious case is corruption and fraud in the 2009 election which the green movement was the main character and gathered millions of people in peaceful assemblies in some cities of Iran. Security forces including IRGC and Police and the ministry of intelligence and security killed hundreds of protestors and arrested thousands of others.
The second experiment is related to people. They absolutely know that if they step back, even just one step, the government will never do the same. Suppressors will never leave protestors alone and let them live normally and like what they did before.
They will launch operations to arrest all people who attended peaceful assemblies even for one time. on other hand, the government will never correct its faults. In addition, these operations and prosecutions always amounted to unfair legal proceedings and trials. The newest case of these unfair trials is the execution of Seyed Muhammad Huseini who was arrested for attending antigovernment protests and charged with Muharaba (which means war against God) then executed a few days later.
The movement is alive and the revolution is continuous. This happens through two approaches, one of them is public and another is covert. The public approach is attending assemblies and protests in the streets. the population of protestors in comparison with the first days of the revolution decreased and there are two reasons for that. The first reason is the weather. Cold weather does not allow protestors to stay in the streets for a long time and decrease their power to escape when anti-riot forces attack them. The second reason relates to the security forces.
They arrested a huge number of protestors from the beginning of the uprising. About one month ago a confidential file about a secret meeting at the ministry of intelligence revealed that nearly 18000 people were arrested until that time. For understanding the depth of the tragedy, one must know that this number which a senior official of MOIS revealed indicates a number of persons that were legally arrested not unlawfully, and without a verdict.
Government arrests protestors on a large scale because it has an important goal and that goal is arresting influential persons; persons who show more courage among people. They pursue this goal because of spreading fear among people who could be potentially a leader or braver protestors in the future. Intelligence agencies send covert operatives into populations that are attending demonstrations and ask these operatives to surveil all people and detect leaders. After the detection of targets, operatives make connections with other teammates and chase leaders and arrest them and flee the scene.
Another part of the public approach is attending funeral ceremonies. In current Persian culture, there are two kinds of funeral ceremonies. The first one is when a person dies and relatives and friends arrange a funeral. Another is ceremonies which are held in memory of the deceased on the 7th or 40th day after the date of death.
These ceremonies are always accompanied by graveness and mourning but nowadays these sorrowful moments turn to revolutionary moments in which people blame the government with political slogans for killing their loved ones and families. In fact, mourning turns into a political event. There are many cases of such things that we will note some of them.
The most impressive is the 40th-day ceremony belonging to Jina Mahsa Amini who was killed by the morality police. Also, Ali Abbasi's 40th-day ceremony is on 29 December in the city of Esfehan and the funeral of Borhan Elyasi is on 29th December and the 40th ceremony of Shomal Khadiripur is on 2 January in the city of Mahabad.
The covert approach consists of two common actions. The First one is attacking mobilization forces (Basij forces) bases and centers and the second is destroying symbols of dictatorship. Dissidents attack barracks and centers and bases of the paramilitary forces of Basij which are one of the most brutal actors among all suppressors. They show more brutality and barbarism and savagery because they are not having to obey any commander and there are no consequences for their crimes. These strikes mostly occur at midnight and raiders use Molotov cocktails and homemade bombs.
Another common action throughout the country against the regime is destroying symbols of Islamic dictatorship. The reason behind this behavior relates to the dictator himself! every dictator has a school of thought and some of them enforce people to accept that way of thinking and way of life. Protestors and dissidents know this and fight against it.
Targets of this approach are governmental billboards and religious schools (Hawzeh Elmieh). Protestors attack religious schools because the main function of these schools is to train clerics who must defend the brutality of the regime and justify its crimes. This behavior of protestors who are mostly young indicates that they don't recognize clergy loyal to the government as a virtuous and holy class of people.
Another way in which dissidents show their hatred, is by burning billboards that belong to the government. These billboards are used for political advertisement and to force people to believe in what the government wants. Protestors burn these billboards and explicitly declare that they do not buy governmental narration of everything. Most billboards were burnt and belonged to the picture of Qassim Solomani. Whereas dissidents know him as a murderer and butcher of Aleppo, the Islamic regime presents him as a national hero and uses public billboards for showing this idea.
This conflict has two sides, and one must consider the actions of the government against protestors in respect of suppressing the voice of people to understand the current situation in Iran. Ali Khamenei and his commanders did not retreat from their positions.
In another word, they maintained their belligerent political stances from the first day of this revolution. Besides arraying armed forces in the streets, the government wages war against protestors on two battlefields and these battlefields are psychological warfare and lawfare. Psychological warfare is the most popular method of the government of Iran against its dissidents in domestic or abroad.
This goal is pursued by questioning and humiliating the most famous figures who oppose policies government policies. For example, such operations are launched against Massih Alinejad, a human rights activist, and Ali Karimi, a former soccer player. Also, the government tries to degrade dissidents' goals and ideals, and demands. The regime wants to illustrate the revolution as a non-sense and purposeless riot. The targets of this far-reaching psychological warfare are dissidents as same as pro-government and neutral citizens.
The psychological warfare that the regime uses against protestors is sophisticated. For instance, intelligence agencies use fake Twitter or Instagram accounts for expressing divisive comments below posts that have political and anti-government content. They offend famous figures who are against the government and publish content degrading to persons like Ali Karimi and Massih Alinjad.
This behavior amounts to a situation in which some people think there are significant differences between dissidents. In other words, psychological warfare has two targets: degrading leaders and causing divergence between people who are united against the regime. Another case is publishing mandatory confessions of accusers on national television. These confessions obtain through oppression and torture. Intelligence agencies use these confessions to justify the brutality and atrocity of the security forces against protestors.
Another confrontation is lawfare. This confrontation happens in courts and prisons. Intelligence agencies send accused persons (dissidents) to courts where ruled by loyal judges to themselves. These judges sentence accusers to death (execution) or long-term imprisonment due to the demand of intelligence agencies. The recent case of this policy is the execution of Seyed Muhammad Huseini, who attended anti-government demonstrations and was arrested and charged with Muharaba then unfortunately a few days ago executed.
Despite all of these belligerent and evil efforts, the revolution is alive and the great spirits of freedom fighters are not disappointed. The victory is ours! Dedicated to all victims who sacrificed their lives for a better future and world. From Tehran to Damascus to Kyiv.
Please follow and like us: