The Forgotten Tragedy: Endosulfan Victims in Kasargod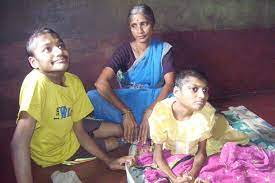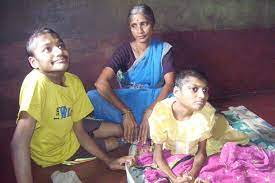 What is Endosulfan and How Was It Used in Kasargod?
Endosulfan is a highly toxic pesticide that belongs to the class of organochlorine compounds, known for their persistence in the environment and bioaccumulation in the food chain.
Endosulfan was widely used in India for decades, especially in the cashew plantations of Kasargod district in Kerala, where it was sprayed aerially to control pests such as tea mosquito bugs.
However, this indiscriminate and unregulated use of endosulfan exposed thousands of people to its harmful effects, causing a range of health problems such as birth defects, mental retardation, physical disabilities, cancer, and premature deaths.
The Health and Environmental Impacts of Endosulfan Exposure: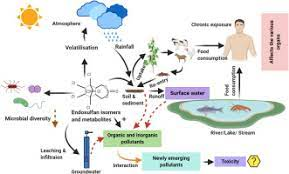 The endosulfan tragedy in Kasargod came to light in the late 1990s and early 2000s, when activists and journalists reported the alarming incidence of congenital anomalies and chronic diseases among the residents of the affected villages.
Several studies confirmed the link between endosulfan exposure and health outcomes, and the Kerala government banned the pesticide in 2001. However, the victims and their families have been struggling for justice and compensation ever since.
According to a 2011 report by the National Human Rights Commission (NHRC), there were 3,704 identified endosulfan victims in Kasargod, of which 102 were bedridden, 326 were mentally challenged, 201 were physically disabled, and 119 suffering from cancer.
The number of victims could be much higher, as many cases may have gone unreported or undiagnosed. The NHRC recommended a comprehensive relief package for the victims, including financial
assistance, medical care, rehabilitation, education, and employment.
The Struggle for Justice and Compensation for the Victims:
However, the implementation of the relief package has been slow and inadequate. The victims and their families have been facing various hurdles in accessing their benefits, such as bureaucratic delays, exclusion from the beneficiary list, insufficient funds, lack of medical facilities, and poor quality of services.
Many victims have died without receiving any compensation or treatment. The Kerala government has also failed to comply with the Supreme Court's order in 2017 to pay Rs 500 crore as additional compensation to the victims within three months.
The endosulfan victims of Kasargod have been staging protests for their rights and dignity for years, but their voices have been largely ignored by the authorities and the media. They have been living in misery and despair, without adequate support or recognition. They have been forgotten by society and the state responsible for their plight.
Ineffective oversight of the Government and the Regulatory Agencies:
The endosulfan tragedy in Kasargod is not only a human rights violation but also an environmental disaster. The pesticide has contaminated the soil, water, and food chain in the region, posing a threat to biodiversity and future generations. The Kerala government has not taken any effective steps to clean up the affected areas or prevent further exposure to endosulfan residues.
The endosulfan tragedy in Kasargod is a shameful example of how corporate greed, political apathy, and regulatory failure can destroy the lives of innocent people. It is also a reminder of how we need to protect our environment and health from the hazards of chemical pesticides. It is time to end this tragedy and ensure justice for the endosulfan victims in Kasargod.
The History and Status of Endosulfan in India and Globally
The history of endosulfan production and consumption in India and its global status. Endosulfan was first introduced in India in 1952 by Hoechst AG (now Bayer CropScience) under the trade name Thiodan.
India was one of the largest producers and consumers of endosulfan until its ban in 2011. Globally, endosulfan was banned under the Stockholm Convention on Persistent Organic Pollutants in 2011, but some countries like China still use it illegally.
The role of civil society organisations and activists in exposing and fighting against endosulfan poisoning in Kasargod. Some of them are Thanal (a non-governmental organisation), and Dr Mohana Kumar (a local doctor who first noticed the health effects).
Dr Y S Mohana Rao (a scientist who conducted studies on endosulfan), C Jayakumar (a researcher who filed public interest litigation), Daya Bai (a social activist who supported the victims), etc.
Please follow and like us: