US ESPIONAGE ACT: SUSPECT DETAINED AFTER FLOUTING SEVERAL WARNINGS REGARDING HIS CONCERNING ACTIONS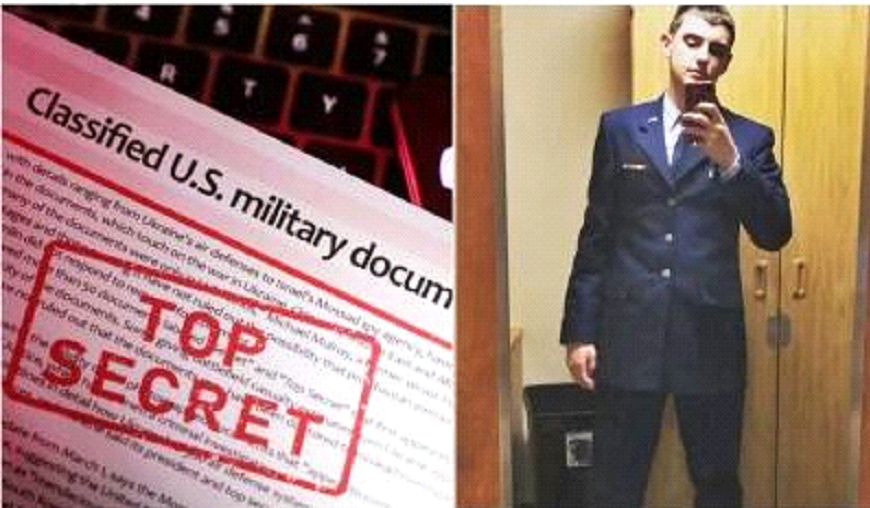 BACKDROP OF THE EVENT
Intelligence and espionage are two sides of the same coin. Since ancient times those who had good intelligence networks were always better situated to deliver a lethal blow. The major countries of the world cannot possibly retain their hegemony unless they have a robust intelligence network as not only for offense but also for defense a nation needs to have prior knowledge of any impending attack.
With the passage of time and technological advancement, surveillance systems have now become extremely powerful. In this context, cases of intelligence leaks are no anomaly as there is always a possibility of error with human involvement. However, often the leak is not inadvertent but rather done on purpose with varying motives. The recent case in the U.S. wherein, Mr. Jack Teixeira has been apprehended for wilful intelligence leak presents another instance of how intelligence personnel themselves are responsible for leakage of information.
The Pentagon has stated that the leaked information pertains to the war in Ukraine and the operations of U.S. allies. The arrested young man had previously been warned on several occasions to refrain from engaging in questionable and concerning conduct, despite such warning Jack continued with his actions and proceeded to share very sensitive information in a chatgroup on Discord which had 150 participants. The federal government has entered a plea to detain the individual before his trial.
The counsel representing the defendant contended that no such plea be granted as it is not a practice to detain the accused before trial and that there was no flight risk.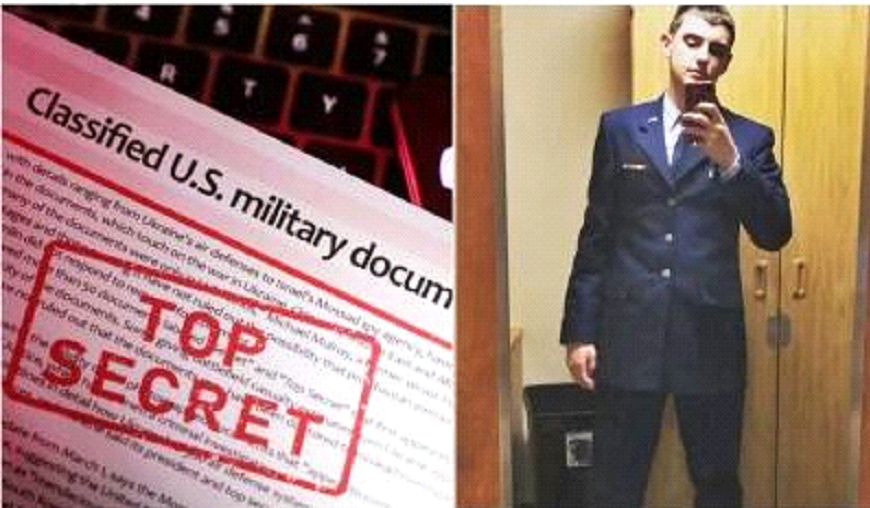 MAJOR CASES OF INTELLIGENCE LEAK IN U.S

Military espionage is a serious concern for any nation, and the United States has not been immune to such incidents. Over the years, there have been several notable cases of military espionage within the U.S. One prominent case is that of Aldrich Ames, a former Central Intelligence Agency (CIA) officer. In the 1980s and 1990s, Ames worked as a mole for the Soviet Union and later Russia. He compromised numerous CIA assets, resulting in the deaths of several American intelligence agents.
Ames' actions severely impacted U.S. national security and highlighted vulnerabilities within the intelligence community. Another well-known case involves Robert Hanssen, an FBI agent who spied for the Soviet Union and Russia from 1979 to 2001. Hanssen leaked highly classified information, including details about U.S. intelligence operations and the identities of American intelligence assets. His espionage activities dealt a significant blow to U.S. counterintelligence efforts and damaged national security.
In recent years, there have been cases involving individuals connected to the Chinese government. For instance, in 2015, a Chinese national named Su Bin was arrested in Canada and later extradited to the U.S. He pleaded guilty to conspiring to hack into U.S. defense contractors' computer networks and stealing sensitive military information, particularly related to fighter jets. Furthermore, the case of Reality Winner, a former National Security Agency (NSA) contractor, gained attention in 2017.
She leaked a classified intelligence report about Russian interference in the 2016 U.S. presidential election to the media. Although not directly related to military espionage, the incident underscored the risk of insider threats and unauthorized disclosure of sensitive information. These cases illustrate the ongoing challenges that the United States faces in protecting its military and intelligence assets from espionage. They highlight the need for robust security measures, counterintelligence efforts, and continuous vigilance to safeguard national interests and maintain a strong defense posture.
PLAUSIBLE MEASURES TO STRENGTHEN THE ESPIONAGE ACT AND OTHER RELEVANT ACTS TO PREVENT INTELLIGENCE LEAK

To strengthen the Espionage Act and other relevant acts in the United States and protect against intelligence leaks, several measures can be implemented.
Firstly, reviewing and enhancing the penalties for espionage-related offenses is crucial. By ensuring that the penalties align with the severity of the crime, potential offenders will be deterred. This may involve stricter sentences, increased fines, and the imposition of additional punitive measures. Secondly, improving detection and prevention mechanisms is essential. Strengthening intelligence and counterintelligence capabilities can help identify and thwart potential leaks before they occur.
This requires adequate investment in advanced technologies, training programs, and intelligence analysis techniques. By staying ahead of evolving threats and employing cutting-edge methods, the intelligence community can enhance its ability to detect and neutralize potential breaches. Thirdly, establishing robust internal controls and security protocols within intelligence agencies is imperative.
Strict access controls, background checks, and continuous monitoring of personnel can help identify any signs of potential insider threats. Regular security awareness training can educate employees about the consequences of leaking classified information and emphasize the importance of safeguarding national security.
Moreover, enhancing information sharing and cooperation between intelligence agencies is vital. Strengthening partnerships between agencies such as the Central Intelligence Agency (CIA), the Federal Bureau of Investigation (FBI), and the National Security Agency (NSA) can lead to better coordination, intelligence sharing, and joint operations. Sharing relevant information promptly and efficiently can aid in the identification and prevention of leaks. Additionally, investing in secure technological infrastructure is crucial. Upgrading and maintaining secure communication systems, encryption methods, and network defenses can help protect sensitive information from unauthorized access.
Regular assessments and audits of these systems can identify potential vulnerabilities and allow for timely mitigation. Lastly, promoting a culture of responsibility, integrity, and loyalty among intelligence personnel is vital. Encouraging whistleblowing through proper channels and protection for those who report potential leaks can help uncover internal threats.
Creating an environment where employees feel valued and committed to upholding national security can significantly reduce the risk of leaks. By implementing these measures, the United States can strengthen the Espionage Act and other relevant acts, thereby enhancing its ability to protect against intelligence leaks. A comprehensive approach that combines legal enhancements, improved detection and prevention capabilities, internal controls, information sharing, secure technology, and a culture of responsibility will contribute to safeguarding national security and preserving the integrity of sensitive information.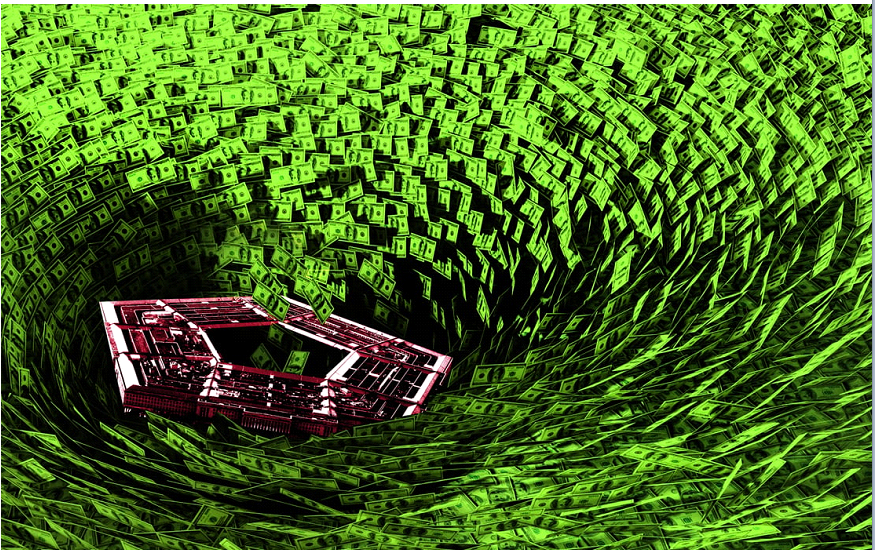 THE WAY FORWARD

The hegemony of the U.S. has been on the wane lately for several reasons such as the rise of Asia primarily because of countries such as India and China, economic stagnation, and others. Intelligence leak poses a great threat to a nation when there are worthy rivals and for the first time after the cold war, the U.S. has found itself in a susceptible position. China has arguably deeply infiltrated the U.S. intelligence network while protecting itself via the authoritarian setup.
It is in the best interest of the United States to implement corrective measures to fortify its intelligence network against foreign attacks. The instant case presents a lesson not only for the U.S. but also for other countries since the 21st century has just begun and the global scenario is going to witness a lot of phenomenal transitions where intelligence leaks may result in the collapse of one empire and the rise of another.
Please follow and like us: