West Bengal Job Scam: Corruption Leading to Destruction of the Country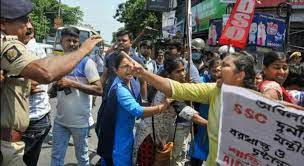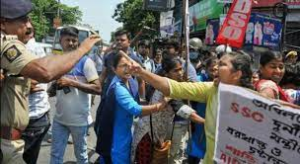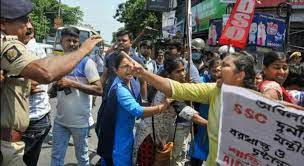 The idea behind the right to equal employment is that everyone has the basic human right to work and engage in gainful employment. This right should not be restricted. The International Covenant on Economic, Social, and Cultural Rights includes the right to work, which is a fundamental human right that emphasizes the advancement of economic, social, and cultural development. The right to work is a fundamental human right that is inscribed in the Universal Declaration of Human Rights.
Corruption is a severe problem that affects many different industries and sectors, and it can result in distrust, a decline in the economy, and instability. Businesses that engage in corruption, fraud, or bribery risk failing and leaving their staff behind.
Any instance of corruption, including the West Bengal job scam, can, in fact, have negative effects on a nation. Debasement subverts the respectability of public foundations, disintegrates trust in the public authority, and hampers the financial turn of events.
WEST BENGAL SCHOOL SERVICE SCAM OR SSC SCAM
2014 saw the release of a notification by the West Bengal School Service Commission (SSC) for the State Level Selection Test (SLST) to be used for the employment of teachers in state-run schools in West Bengal. The hiring procedure got underway in 2016. However, numerous petitions claiming irregularities in the hiring process were submitted to the Calcutta High Court.
The petitioners claimed that many test takers who received lower marks placed highly on the merit list. Additionally, it was alleged that several candidates who didn't even make the merit list received appointment letters.
The West Bengal government had, in the second instance, notified the SSC in 2016 that it was seeking to hire 13,000 Group-D personnel for state-run/aided schools. At least 25 people are said to have been appointed by the WBBSE in 2019, despite the appointment panel having expired.
A CBI investigation into the case was started as a result of a decision made by Justice Abhijit Gangopadhyay bench of the Calcutta High Court. The petitioners claim that 269 primary school teachers were appointed in Bengal government-sponsored and -aided schools in violation of the law since they failed the Teachers Eligibility Test (TET).
ALLEGATIONS CHARGED BY CBI
The CBI claimed in its FIR that the question paper and evaluation process of the TET, 2O14 primary selection process were conducted in a dubious manner, with incorrect questions and or answer keys designed to deprive eligible candidates.
The CBI has likewise claimed that an extra board was made in a questionable way and a few people who didn't pass TET-2014 were remembered for the extra board. It states that favouritism and nepotism are evident throughout the selection process.
Partha Chatterjee, minister of Bengal Industries and Commerce, got involved in the alleged scam when he held the education portfolio. Justice Gangopadhyay directed him to appear in front of the CBI for an interview. The CBI addressed the veteran TMC pioneer twice, once on May 18 and once on May 25.
In addition, it is alleged that some of the TET 2014 unsuccessful and/or ineligible candidates were appointed as assistant teachers in primary schools. A few ineligible candidates were appointed Assistant Teachers because they did not respond to the MCQ and submitted blank exam papers containing only their personal information.
A parallel investigation into alleged money laundering in the teacher recruitment scam was launched by the Enforcement Directorate. The ED is following the money trail in the case while the CBI is looking into the criminal aspect. In this case, the financial investigation agency has so far filed two FIRs.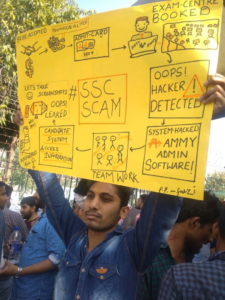 A NATION'S DEVASTATION CAN RESULT FROM CORRUPTION
Economic Repercussions: Defilement redirects public assets planned for improvement activities and public administrations into the pockets of degenerate authorities. This contributes to poverty and inequality by denying citizens access to essential services like healthcare, education, and infrastructure. Corruption raises the cost of doing business and creates an uncertain environment, which discourages both domestic and foreign investment.
Social Inequality: By allowing a select few to circumvent merit-based systems, corruption perpetuates social inequality. Instead of being awarded based on competence and qualifications, jobs, promotions, and opportunities are frequently sold or given to the highest bidder. This makes people feel like they are being treated unfairly, frustrates talented people, and causes social unrest.
The disintegration of Institutions: Institutions like the judiciary, law enforcement agencies, and regulatory bodies suffer as a result of corruption. The rule of law and accountability suffer when these institutions are compromised, which results in the erosion of democratic principles and the concentration of power in the hands of a few.
Dwindling Public Trust: The public's faith in the government and its officials is damaged by corruption. At the point when residents see their chiefs as bad, they become baffled and separated from the political interaction. Social unrest, political instability, and a breakdown in governance are all possible outcomes of this.
Harm to Notoriety: International trade, attracting investments, and international relations are difficult for nations with a reputation for corruption. A bad reputation can make partners less likely to work, break diplomatic ties, and put them out of business.
SSC SCAM: BREACH OF FUNDAMENTAL RIGHTS
In the case of the West Bengal job scam, the con artists violated several of the victims' most fundamental rights. First, the scam involved offering government jobs based on bribery rather than merit, which compromised the right to equality. This made little benefit for the people who could stand to pay while denying equivalent chances to meriting people.
Second, people's livelihoods were in jeopardy, putting their right to life and liberty in jeopardy. It's possible that a lot of people paid a lot of money in the hopes of getting a job, only to find out they were duped. This caused monetary misery as well as impacted their right to an honourable life and the quest for satisfaction.
Additionally, the con may have targeted specific individuals based on their political affiliation or socioeconomic status. In the event that this was the situation, it could add up to an infringement of the right to security from separation.
The authorities must ensure that those responsible for such violations of fundamental rights are held accountable and conduct thorough investigations. Casualties ought to be furnished with help and change, and steps ought to be taken to forestall comparable occurrences later on.
Securing and maintaining central privileges is essential to keeping a fair and comprehensive society. Citizens and governments must collaborate to protect these rights and ensure that they are upheld when they are violated.
In addition, the court stated that the West Bengal Board of Primary Education (WBBPE) should make arrangements for the merit-based appointment of trained teachers. Justice Abhijit Gangopadhyay stated that this should be finished in three months and that the entire recruitment process should be recorded on video.
Assuming that any of these 36,000 competitors finish the important preparation in the meantime, the person in question can sit for tests during the accompanying enlistment round.
CONCLUSION
A tragic illustration of how corruption can hinder a nation's progress and development is the West Bengal job scam. In this scandal, a group of people offered people fake government jobs in exchange for large sums of money.
Strong legal frameworks, transparent governance systems, independent anti-corruption bodies, and an engaged civil society are all essential to the fight against corruption. The perpetrators must be held accountable, transparency and accountability must be promoted, and a society's and institutions' culture of integrity and ethical behaviour must be fostered.
In the end, we must all contribute to the fight against corruption by demanding transparency from our leaders, holding them accountable, and actively participating in our democracy. Just through aggregate activity might we at any point fabricate an all the more and fair society for all?
Please follow and like us: