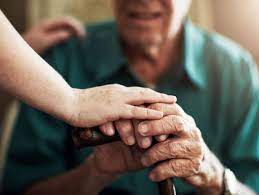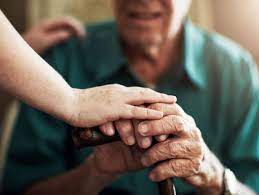 In a statement from the Association for Frontotemporal Degeneration, Bruce Willis' family confirmed by stating, "We now have a more specific diagnosis: Frontotemporal dementia".
Die Hard star's family revealed that he has been diagnosed with aphasia, a brain condition, one year ago. In March 2022, they said he was renouncing from acting, as he had been "experiencing some health
challenges" which were "impacting his cognitive abilities".The family stated, "Unfortunately, challenges with communication are just one symptom of the disease Bruce faces. While this is painful, it is a
relief to finally have a clear diagnosis". They also added, "As Bruce's condition advances, we hope that any media attention can be focused on shining a light on this disease that needs far more awareness and
research". "Bruce always believed in using his voice in the world to help others, and to raise awareness about important issues both publicly and privately." This diagnosis has brought "global attention" to FTD.
WHAT IS FRONTOTEMPORAL DEGENERATION?
Dementia refers to problems with mental abilities caused by gradual changes and damage in the brain.
There are many types of frontotemporal dementia. The behavioural variant causes loss in the areas of the brain that controls judgement, empathy and conduct. The difference between FTD and Alzheimer's is
that FTD tends to happen between the age of 40-60 while Alzheimer's happens at a later age.
As specified by the "Association for frontotemporal Degeneration, FTD represents a group of brain disorders caused by degeneration of the frontal and/or temporal lobes. It is also the most common type of dementia for people below the age of 60. However, it is lesser common and lesser known in the US, with an estimate of "60,000 cases". The Association also acknowledges that FTD has been misdiagnosed for other neurological conditions, such as Parkinson's disease or Alzheimer's disease. It takes about 3-4 years to get an accurate diagnosis. Like other dementia, it develops slowly and gradually gets worse over several years.
CAUSES AND DIAGNOSIS
In several types of research, the cause of FTD isn't known yet, "researchers have linked certain subtypes of FTD to gene mutations". People with the disease may also have minute structures in their brain
cells that may contain an abnormal amount or type of protein. FTD is caused by clumps of abnormal protein developing inside brain cells. These are thought to damage the brain cells and stop them from
working properly. The protein builds up in the frontal and temporal lobes of the brain at the front and sides. They are required for controlling language, behaviour, and the ability to plan and organise.
The signs of FTD can be noticed through "changes" in people's "normal behaviour or language skills". While there isn't a test to diagnose the disease, blood tests and physical exams can be done to rule out other conditions that cause similar symptoms.
This may have genetic links, so if there is a family history of frontotemporal dementia, it is recommended to refer a geneticist and have a genetic test to check for the risk.
Assessment of symptoms- it's helpful if a known person can give an account of symptoms about changes in regular behaviour, as the person with frontotemporal dementia may not be aware of changes in their behaviour.
Assessment of mental abilities- this may involve several tasks and activities to do.
Blood tests- to rule out other conditions with similar symptoms.
Brain scans- MRI scan, CT scan or PET scan; can detect signs of dementia and help identify which part of the brain is affected and rule
out other brain-related problems.
Lumbar puncture- to test the spinal fluid, to rule out Alzheimer's disease as the cause of symptoms.
TREATMENT
Currently, there is no cure for frontotemporal dementia or any treatment that can recede it.However, some treatments can help control some symptoms, possibly for a longer period.
Medicine- to control some of the behavioural problems.
Therapies- physiotherapy, occupational therapy and speech and language therapy for problems with movement, day-to-day tasks and communication.
Dementia activities- sessions with people with memory problems to get support and advice.
Support groups- managing symptoms from dementia experts and people living with it and their families.
Please follow and like us: