The Crime of Satire: A Story of the "Green Onion Bae"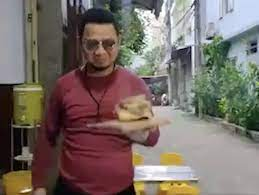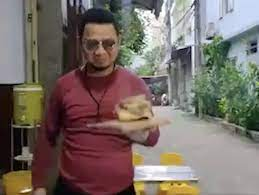 Introduction
After just a one-day trial, a 39-year-old noodle vendor was sentenced to be imprisoned for five-and-a-half years in a Danang Court, in Vietnam.
Bui Tuan Lam, a political activist of nearly 10 years, previously worked in Ho Chi Minh City; he publicly advocated for a democratic system of government in Vietnam and was known among Human Rights Groups for sharing these opinions on public platforms like Facebook or YouTube.
However, his activist actions cost him the job in the city and the authorities also confiscated his passport, rendering him incapable of leaving Vietnam since 2014 and forcing his hand to open a noodle shop in his home town of Danang.
The Steak Scandal
This, however, was the first time he had been prosecuted by the authorities. He was indicted for "acting against the state." The incident occurs days after To Lam, the Minister of Public Security of Vietnam, was filmed eating a $2000 gold-leaf-covered-steak at the celebrity Turkish Chef's (real name Nusret Gökçe, popularly known as "Salt Bae") London restaurant.
The scandalous footage caused an uproar in the online community where people criticized the Minister for his contradictory behaviour expressed through his expensive expenditure, despite being a top communist official, particularly right after he had reportedly visited Karl Marx's grave in London.
The South-Asian country is still recovering from decades of war, and according to a 2021 report by the Asian Development Bank, 4.4 per cent of the people of Vietnam are still living below the poverty line, this reality of the people further makes the actions of the Minister seem irresponsible.
The Arrest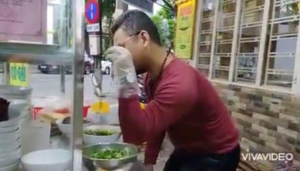 As mentioned before, days after the release of the footage, Bui Tuan Lam, uploaded a parody video on Facebook, mimicking Salt Bae's theatrical manner of sprinkling salt with his own twist of switching out the salt with Green Onions and calling himself "Green Onion Bae." Bui Tuan Lam reported that the video was made in an attempt to satirical fun and also to successfully advertise his Beef Noodle Shop; Bui Tuan Lam told Reuters, "More Customers have been coming since I posted it."
However, this video apparently was perceived as Bui Tuan Lam's attempt at making a mockery of the government in connection with the Minister of Public Security's scandal and the authorities arrested him for his actions that "affected the confidence of the people in the leadership of the State."
Though the parody video was never officially mentioned as the reason for his arrest, it is widely presumed that the "embarrassment caused to the government" by the release of his video is indeed the reason for his detention.
Several Rights Groups believed that the conviction of Bui Tuan Lam was simply one among many of the government's wide-ranging attempts to silence the voices of the people who raise questions criticizing the ruling Vietnamese Communist Party.
Bui Tuan Lam was arrested in September 2021 on charges of anti-state propaganda and has remained in detention ever since, unable to even see his wife and kids. While in detention he was not even provided with a Lawyer until two weeks prior to his trial.
His wife, Le Thi Thanh Lam says that she was not informed of her Husband's trial or allowed to see him except once after his detention. She firmly believes that he has been wrongfully detained and that it doesn't matter how long he is detained, whether it is one day or ten years, she will "completely object" to it, as he has committed no crimes.
Conclusion
On the other hand, the Danang Police Department says he was found guilty of "making, storing, distributing or disseminating information, documents and items against the state.
The case of Bui Tuan Lam, shows the international community what lengths the Vietnamese government would go to in order to curb the voices they perceive to propose a threat to their rule and as a result deny the people of their right to freedom of expression.
Satire is not a crime, and yet the injustice against Bui Tuan Lam shows that "crime" in Vietnam, is constituted by any actions perceived by the government to criticize or go against them.
Please follow and like us: