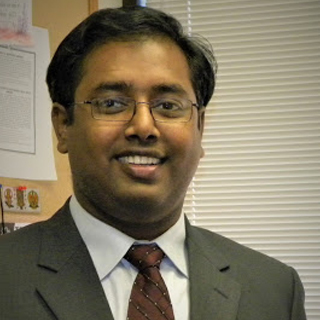 Dr. Amir Jafar
Former
Director-in-Charge
Aligarh Muslim University,
Murshidabad Centre
Dr. Jafar is serving as Director-in-Charge, Aligarh Muslim University Murshidabad Centre and as an Associate Professor in the Department of Business Administration, AMU Murshidabad Centre since June 2016. He has served the University of Burdwan as Assistant Professor in Human Resource Management for more than 11 years. His teaching and research areas include Human Capital Management, Employment Relationship, Labour Law, and CSR. Dr. Jafar has successfully completed several research projects sponsored by UGC, ICSSR, and AICTE. He has received fellowships from international bodies like RDW-ILO, LLRN, and ILERA. He has contributed several research papers in various journals and edited volumes. Dr. Jafar has authored a book on Labour and Environmental Laws in India. He has actively participated and presented research papers in various national and international seminars and conferences. He is a member of professional bodies like the International Labour and Employment Relations Association (ILERA), Indian Business Studies Academia (IBSA), and Indian Tourism Congress (ITC). Dr. Jafar has completed his postdoctoral research work on Entrepreneurship and Small Business Development from the Nebraska Business Development Center, College of Business Administration, University of Nebraska, Omaha, USA. He has served as a visiting/guest faculty in various universities in India and abroad. We are proud to have such an eminent personality in our Advisory Board
He can be reached at aamirjafar@gmail.com
---
BABAR ALI
Youngest Headmaster in the World
Mr. Babar Ali is a teacher from Murshidabad in West Bengal. He was called the "youngest headmaster in the world" by BBC in October 2009, at the age of sixteen.
In 2009, Babar Ali won a prize from the program Real Heroes of the Indian English news channel CNN IBN for his work and was awarded the NDTV 'Indian of the Year' award and LITERACY HERO AWARD, BY ROTARY INDIA LITERACY MISSION and recently featured in 'FORBES ASIA' in their 30 under 30 lists as a 'SOCIAL ENTREPRENEUR', also recognized as the Literacy hero by international literacy association in their "30 under 30" list, Also received Education leadership award by BBC knowledge, His story became a part of the syllabus for the CBSE 10th standard English textbook, PUC English textbook for Govt. of Karnataka, and also in a curriculum in Europe. He was featured on Aamir Khan's TV show Satyamev Jayate in July 2012 and is regularly invited to speak at various conferences and forums all over the world. Babar is also a TED Fellow and an INK FELLOW AND INK Conference speaker and Wired fellow, Babar graduated from Berhampur Krishnath College (under Kalyani University in West Bengal, India) in English Honours, and completed his M.A. in English Literature. We are proud to have such an eminent personality in our Advisory Board
---
TABAN MOHAMED ANIS
LEGAL AND HEAD OF COOPERATE SECRETARIES SERVICES
MOBITYRES & AUTOSERVE LIMITED
Mr. TABAN MOHAMED ANIS is currently designated as the Legal and Head of Cooperate Secretaries Services at MOBITYRES & AUTO SERVE LIMITED, a growing Company in Nairobi – Kenya. He has served as a Legal Officer in the EATON TOWERS KENYA LIMITED. Moreover, he has provided Legal Consultancy in various issues related to Divorce cases, Criminal cases, and Rent Restriction Cases. He has also worked as a Legal Intern at Mbuthia Kinyanjui & Co Advocates. Apart from that, he has also served in the Department of Management and Regulatory as an Administrative Support and Data Officer; KENYA MEDICAL RESEARCH INSTITUTE (KEMRI). Interestingly, he has also served as a Presiding Officer and Deputy Presiding Officer at Independent Electoral and Boundary Commission (IEBC) in Kenya. He has also proved his Community and Voluntary Works under the Office of the Constituency Development Fund in Kibra Constituency.
Mr. TABAN ANIS is well presented with High-level skills in written and verbal communication in the English language; including negotiations with confidence and planning duties according to a fixed schedule; he is also skilled in legal knowledge and consultancy; administration and management of information systems.
In terms of his educational qualification, he has Certified Secretaries – Professional Examination, Kenya Accounts, and Secretaries National Examination Board, with registration number NSC/293193 (Finalist). He qualified for his Pre Bar Examination for Law Graduates from Kenya School of Law and his Bachelors of Law (L.L.B) from Islamic University in Uganda. We are proud to have such an eminent personality in our Advisory Board
He can be reached at –anistaban@gmail.com
---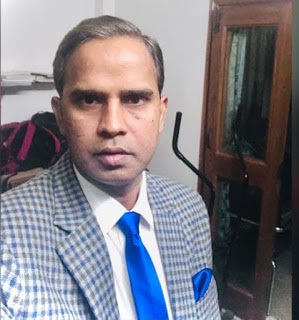 Sh. A.T.Ansari
Senior Public Prosecutor
GOVT. OF NCT, Delhi
Sh. A.T.Ansari is a Senior Public Prosecutor, Govt. of NCT of Delhi. He has 25 years of experience at the bar, 5 years as an advocate at Delhi High Court, and 20 years as a Public Prosecutor with Govt. of NCT of Delhi. He was one of the main Public Prosecutors who conducted the trial of the Nirbhaya Rape Case and secured capital punishment for all the accused persons. Sh. A.T.Ansari was appointed as the first Public Prosecutor in India's first Fast Track Court constituted in Delhi pursuant to the direction of Hon'ble SC post Nirbhaya case. He has extensive experience in conducting prosecution of rape cases at fast track court. He also secured the conviction of Mahmood Farooqui, 'Peepli Live' film director, an accused in a rape case. Later Delhi High Court overturned the trial court's conviction. He has also been Special Public Prosecutor in several most sensitive and high-profile cases. He also fought the most gruesome rape and murder case of an 82-year-old widow at her residence in South Delhi in 2014 with her domestic help. As Special Public Prosecutor he is still conducting the trial of the Batla House Encounter case, India's most controversial police encounter case, and the Uphaar Cinema Fire Tragedy case pertaining to the tampering of evidence. Sh. A.T.Ansari did his B.A.(Hon.), LL.B, and LL.M (International Laws ) from AMU, Aligarh,(U.P.), India.
We are proud to have such an eminent personality in our Advisory Board.
---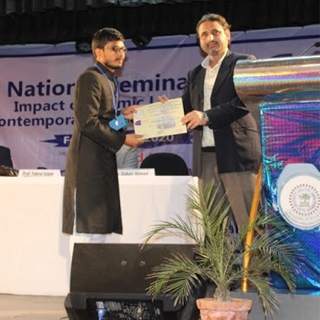 K R Zaidul Islam
JUDICIAL MAGISTRATE (Probation Period)
BERHAMPORE

Mr. ZAIDUL ISLAM is under probation period at Berhampore Judges Court, ready to serve as a Judicial Magistrate. He was a student at Aliah University, from where he perused his LLM in Commercial Laws. He has completed his BALLB (Hons) from Aligarh Muslim University, Centre Murshidabad, 2017. He has been exceptionally good in the academic curriculum. And we wish him to join the judicial service asap and administer justice in the best possible manner. We are proud to have such an eminent personality in our Advisory Board
---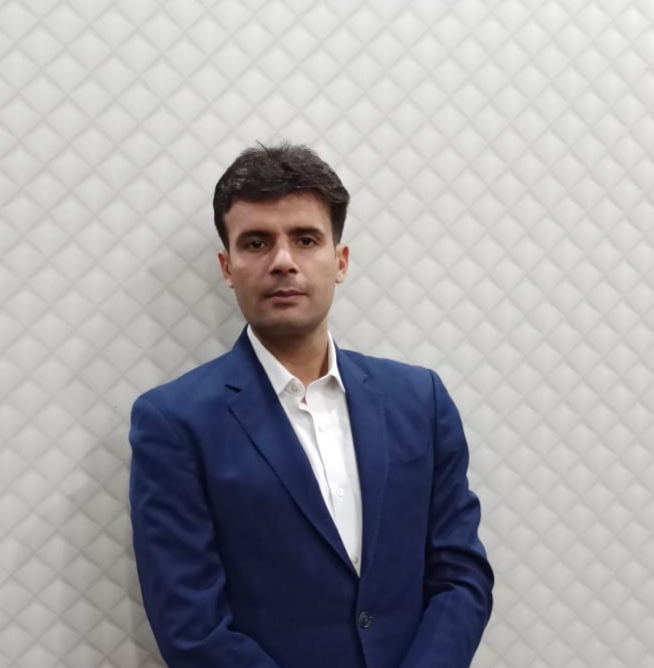 Mr. Kapil Joshi
Founding and Managing Partners
Kashi Nath & Co.
Delhi
Mr. Kapil Joshi is one of the founding and managing partners of the law Firm 'Kashi Nath Partners' (An enterprise of Kashi Nath & Co) and leads the Supreme Court litigation and corporate advisory and transaction practice of the firm. He pursued BSL LLB from ILS, Pune and graduated in the year 2011, and subsequently got enrolled in the Bar Council of Rajasthan. In the course of his career, he has represented various myriads of clients furthermore he was also on the Panel of Union of India at Supreme Court. He is a much-sought Counsel at the Apex Court and various High Courts of India.
He is an active member of various panels /forums and as such has been invited as guest lecturer /judge/moderator in various initiatives taken by different legal submits/conclaves, institutions including colleges and different legal organizations. Furthermore, he is keenly enthusiastic about writing articles and papers and has got his papers published in various journals of Repute.
---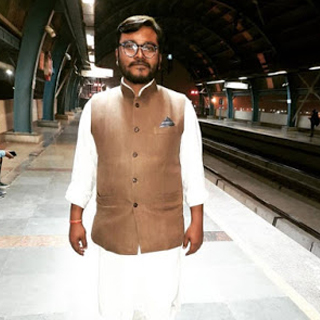 Ankur Apurv Singh
Advocate
Patna High Court
Bihar
Mr. ANKUR APURV SINGH is presently working as a Lawyer at Patna High Court under the guidance of the Government pleader since June 2019. He is a Law Graduate from Patna Law College, PGD-ADR from NALSAR Hyderabad, an Engineering Graduate from Punjab University. He had also done various Internships with the State Legal Services Authority, State Human Rights Commission, also under Honorable Chief Justice of Patna High Court and Honorable District Judge Patna. He is a Philanthropist and Explorer, he has also organized Different Social and Legal Awareness Camps with National level organization like Sulabh International and Akshay Patra Foundation. He has a keen interest in ADR and Business Law.
---