CASTE DISCRIMINATION IN RAJASTHAN: BREAKING DOWN BARRIERS
Introduction
Millions of individuals in India continue to be impacted by caste discrimination, which is a long-standing social problem that disproportionately affects those from lower castes.
Caste-based discrimination has a long history in the state of Rajasthan, and while changes have been made recently, much more needs to be done. We shall look at caste prejudice in Rajasthan, its historical background, and the initiatives being taken to remove these barriers in this article.
Historical Context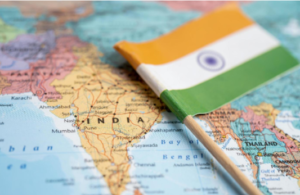 Indian society has long practised caste discrimination, with the caste system classifying people according to their place of birth. The system places priests (Brahmins) at the top, followed by warriors (Kshatriyas), merchants (Vaishyas), and labourers (Shudras).
People outside of the caste system, such Dalits (formerly known as untouchables), were seen to be completely outside of society. With 6,369 cases registered, Rajasthan had the second-highest number of crimes against Dalits in India in 2020, according to the National Crime Records Bureau.
In comparison to 2019, when 5,376 cases were reported, this is a significant increase. Murder, rape, assault, and different forms of prejudice are among the offences. According to a 2020 study by the National Law University in Delhi, 53% of Dalits in Rajasthan had faced prejudice at some point, with 91% of them doing so in public settings. In addition, the survey found that, compared to the national average of 47%, only 37% of Dalits in Rajasthan had access to government programmes and projects intended for their well-being.
The caste system has played a crucial part in Rajasthani society and still does so now. Dalits have experienced prejudice and oppression for many years, and their access to jobs, healthcare, and education has been severely restricted. Caste-based discrimination continues to be widespread in the state despite constitutional protections and anti-discrimination laws.
The Court additionally said that the government must ensure that no one is subjected to caste-based discrimination and that candidates for government posts must be chosen purely on the basis of their merit and qualifications. The state government was ordered by the court to carry out a new hiring process and evaluate the petitioner's application on its grounds.
Breaking down barriers
Despite the difficulties, there have been initiatives to remove obstacles and lessen caste prejudice in Rajasthan. Numerous organisations and projects have been formed in recent years to advance equality and give Dalits more authority. Navsarjan Trust is one such organisation that promotes Dalit empowerment via lobbying and education.
They offer Dalit students scholarships and vocational training, as well as support and legal assistance to individuals who are discriminated against. The Rajasthani government has also made efforts to advance social justice and equality.
The state government began a programme in 2020 named "Samajik Nyay evam Adhikarita Shivir" with the goal of giving Dalits and other marginalised communities support and legal assistance. Over 50,000 people were exposed to the promotion throughout the state.
The state government has also put into place a number of policies and programmes to advance the welfare of Dalits, such as the Dr. Ambedkar Post Matric Scholarship for Dalit Students, the Chief Minister's Higher Education Scholarship for Dalit Students, and the Rajasthan Scheduled Castes and Scheduled Tribes Finance and Development Corporation, which offers financial support to Dalit business owners.
Conclusion: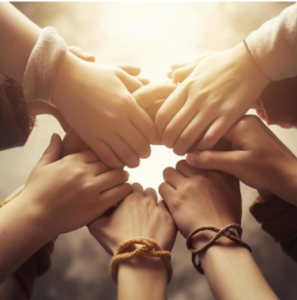 Millions of individuals in Rajasthan continue to be negatively impacted by caste discrimination, particularly those who are members of lower castes. However, initiatives are being taken to remove obstacles and advance equality.
In Rajasthan, organisations like Navsarjan Trust and government programmes like the "Samajik Nyay evam Adhikarita Shivir" campaign and other policies and programmes have achieved tremendous progress in eradicating prejudice and advancing the welfare of Dalits.
There is still more work to be done despite the progress. It is crucial to keep spreading the word about the problem and fighting for the rights of communities on the margins. Together, we can create Rajasthan and all of India a more equitable and inclusive society where everyone has equal access to opportunities and rights, regardless of caste or origin.
In conclusion, despite being a pervasive social problem in Rajasthan, caste discrimination is not insurmountable. We can remove obstacles and advance equality for all if the government, civil society, and individuals work together. We can only build a society that is really inclusive and just, where everyone has the chance to prosper and realise their full potential, by working together.
Please follow and like us: