The Dark Side of Cow Vigilantism: Unveiling Human Rights Violations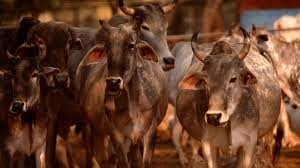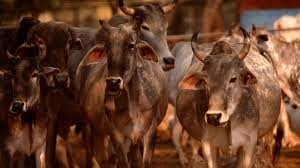 cow vigilantism is a pattern of mob based widespread violence seen in India, once perceived as a movement to protect sacred animals, has taken a dark turn with mounting evidence of human rights violations. This article aims to shed light on the concerning trend, backed by statistical evidence, that reveals the extent of human rights abuses associated with cow vigilante groups.
In recent years, cow vigilante groups have gained prominence in various parts of the world, fueled by religious sentiments and the cultural significance attached to cows. However, their actions have increasingly strayed from their purported objective of protecting cattle, leading to alarming human rights violations.
One of the most distressing aspects of cow vigilantism is its disproportionate impact on minority communities, particularly religious and ethnic minorities. Statistics reveal that a significant majority of victims of cow vigilante attacks belong to marginalized groups, with reports of harassment, physical assaults, and even lynchings.
The data highlights a distressing escalation of violence perpetrated by cow vigilante groups. Instances of mob violence and brutal attacks have surged in recent years, leaving a trail of shattered lives and communities. Such acts not only violate the fundamental rights of individuals but also undermine the rule of law and social harmony.
Beyond the immediate human cost, cow vigilantism has also had a detrimental impact on the economy. Studies indicate that these incidents disrupt trade and commerce, particularly in the livestock and dairy sectors, leading to financial losses for businesses and farmers. The resulting climate of fear and insecurity discourages investment and hampers economic growth.
Cow vigilantism and concerns:
The rise of cow vigilantism and its associated human rights violations raises serious concerns about the protection of basic human rights. The right to life, freedom of religion, and the principle of equality before the law are all undermined when vigilante groups take the law into their own hands.
Governments and legal authorities face the daunting task of addressing this issue effectively. Stricter legislation, better law enforcement, and increased awareness campaigns can play a crucial role in curbing the menace of cow vigilantism and ensuring justice for the victims.
Beyond legal measures, fostering a culture of tolerance, inclusivity, and respect for diversity is vital in countering cow vigilantism. Educational initiatives, interfaith dialogues, and community engagement can help bridge divides and promote a more harmonious society.
The issue of cow vigilantism and human rights violations is not limited to a single country; it demands international attention and collaboration. The international community, human rights organizations, and diplomatic channels have a crucial role to play in urging governments to address this issue, sharing best practices, and applying pressure to ensure the protection of human rights.
Media outlets have a significant responsibility in shaping public opinion and raising awareness about the human rights violations linked to cow vigilantism. Objective reporting, investigative journalism, and highlighting the stories of victims can bring these issues to the forefront and galvanize public support for necessary reforms.
Civil society organizations, human rights activists, and grassroots movements have been at the forefront of raising awareness, advocating for victims, and pushing for legal and policy reforms. It is crucial to strengthen and support these organizations, providing them with the resources and platforms they need to continue their vital work.
Addressing cow vigilantism and human rights violations requires comprehensive, long-term solutions. These include investing in education, promoting interfaith dialogue, fostering community engagement, and encouraging a culture of respect and understanding. By tackling the underlying causes of vigilantism, we can build a society that upholds human rights and rejects violence.
Bringing the perpetrators of cow vigilantism to justice is essential for healing communities and ensuring accountability. Governments must prioritize the investigation and prosecution of these crimes, establishing specialized units to deal with such cases and providing support to the victims and their families.
There have been instances where concerted efforts have led to positive changes in curbing cow vigilantism. Examining successful initiatives from around the world can provide valuable insights and guidance for policymakers, law enforcement agencies, and civil society organizations to adopt effective strategies in combating this menace.
What gives rise to cow vigilantism?
Cow vigilantism can arise from a combination of social, cultural, religious, and political factors. While motivations may vary in different regions and contexts, some of the main reasons for cow vigilantism include: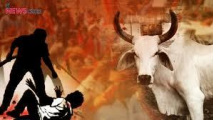 Cows hold deep religious significance in certain cultures and religions, such as Hinduism. Cattle are considered sacred and revered as symbols of motherhood and abundance. Protecting cows from harm or slaughter is seen as a religious duty by some individuals and groups.
Cows are also tied to cultural identity and traditions in many societies. The protection of cows is perceived as a way to preserve cultural values, heritage, and a sense of belonging.
Livestock, including cows, are essential for livelihoods in rural areas. Economic considerations, such as safeguarding investments in cattle or protecting the livelihoods of individuals involved in the dairy or agriculture sectors, can drive some to take extreme measures to defend cows.
In some regions, there may be legal ambiguities or gaps regarding the slaughter or transportation of cattle. This can create an environment where self-proclaimed cow vigilantes take the law into their own hands, believing they are acting in the absence of adequate legal enforcement.Cow vigilantism can be politically exploited by certain groups or individuals seeking to mobilize support, gain popularity, or advance their own agendas. Manipulating religious sentiments and stoking fear can be used as a means to polarize communities and garner political support.
Cow vigilantism often emerges in societies with existing social tensions, including inter religious or inter community conflicts. These tensions can be exacerbated by incidents involving cows, leading to confrontations and acts of violence. In some cases, the rise of cow vigilantism can be attributed to a lack of trust in law enforcement agencies. Perceived inefficiency, corruption, or biases within the justice system may drive individuals to take matters into their own hands, believing they are ensuring justice or protecting their communities.
It is important to note that while these reasons may help explain the motivations behind cow vigilantism, they do not justify or excuse the human rights violations and violence associated with such actions. Respecting the rule of law, promoting dialogue, and fostering tolerance are crucial in addressing the underlying issues and preventing the escalation of violence.
Impacts of cow smuggling:
Cow smuggling in India has been identified as one of the factors that contribute to the rise of cow vigilantism. The illegal transportation and slaughter of cows create a complex web of socio-economic, religious, and legal issues, which can lead to vigilantism. Here are some ways in which cow smuggling in India gives rise to cow vigilantism:
Cows hold immense religious significance in Hinduism, and their slaughter is considered sacrilegious by many Hindus. Smuggling of cows for illegal slaughter can deeply offend religious sentiments, leading to anger and outrage among certain sections of society.
Cow vigilante groups often emerge as a response to the perceived inadequacy of authorities in protecting cows, which are considered sacred. The smuggling of cows for slaughter can be seen as a violation of religious beliefs, prompting individuals or groups to take matters into their own hands.
The illegal trade of cows for slaughter can disrupt local economies, particularly in rural areas where cattle rearing and dairy farming are crucial sources of income. The loss of cattle due to smuggling can harm the livelihoods of farmers and dairy producers, fueling resentment and a desire to protect their economic interests.
Ambiguities in laws related to cow slaughter and transportation can create loopholes that are exploited by smugglers. Inconsistencies in implementing and enforcing these laws may further erode public trust in law enforcement agencies, leading some individuals to resort to vigilantism as a means of enforcing their interpretation of the law.
Cow smuggling is often linked to organized crime networks involved in illegal activities such as human trafficking, drug smuggling, and money laundering. These networks operate across state borders, making it challenging for law enforcement agencies to effectively combat the issue. The presence of such criminal networks can exacerbate tensions and trigger vigilantism as a response to perceived lawlessness.
Misinformation and lack of awareness about the legal provisions surrounding cow slaughter and transportation can contribute to the rise of vigilantism. In some cases, individuals may take the law into their own hands due to a misunderstanding or distorted understanding of the legal framework.
It is important to note that while cow smuggling can be a contributing factor to cow vigilantism, the acts of violence and human rights violations committed by vigilante groups are unacceptable and should be condemned. Addressing the issue requires a
comprehensive approach that focuses on strengthening law enforcement, promoting dialogue, raising awareness, and implementing effective measures to combat illegal activities while respecting the rule of law and protecting human rights.
How can mob actions of vigilantes be reduced?
A significant drop in cow smuggling can contribute to a reduction in cow vigilantism. Cow smuggling often triggers outrage among communities that consider cows sacred or culturally significant. By effectively tackling cow smuggling, the illegal transportation and slaughter of cows can be minimized, leading to a decrease in incidents that offend religious and cultural sentiments. This, in turn, can help alleviate the motivations behind cow vigilantism.
Cow smuggling is often perceived as a threat to the livelihoods and economic well-being of individuals involved in cattle rearing and dairy farming. When the illegal trade is curbed, it reduces the economic risks and insecurities faced by such individuals and communities. This can contribute to a sense of security and lessen the perceived need for vigilantism to protect their interests.
Curbing cow smuggling requires robust law enforcement efforts, including improved surveillance, intelligence gathering, and interagency coordination. When law enforcement agencies effectively crack down on cow smuggling networks and bring perpetrators to justice, it instills confidence in the rule of law. This can help deter potential vigilantes and discourage extrajudicial actions.
Cow smuggling is often linked to organized crime networks engaged in various illicit activities. By dismantling these networks and disrupting their operations, the overall climate of lawlessness can be reduced. This dismantling process can weaken the support base for cow vigilante groups and undermine their ability to carry out acts of violence.A decrease in cow smuggling can contribute to reducing interreligious and inter community tensions. It creates an opportunity for dialogue, understanding, and reconciliation among different groups affected by the issue. By engaging in constructive conversations and fostering empathy, the likelihood of resorting to vigilantism diminishes.
In regions where cow smuggling is prevalent, it often exacerbates socioeconomic disparities and inequalities. By curbing cow smuggling, governments can focus on addressing the underlying socio-economic challenges faced by communities.
Providing alternative livelihood opportunities, promoting sustainable agriculture, and ensuring access to education and healthcare can reduce the vulnerabilities that contribute to vigilantism.Cow smuggling often involves cross-border transportation, making international cooperation crucial in curbing the illegal trade.
Strengthening border control measures, sharing intelligence, and coordinating efforts with neighboring countries can significantly reduce the inflow and outflow of smuggled cattle, thus decreasing the motivations for vigilantism.
Overall, a substantial drop in cow smuggling reduces the triggers and motivations behind cow vigilantism. By addressing the socio-economic, cultural, and legal aspects of the issue, societies can work towards preventing vigilantism and promoting peaceful means of addressing concerns related to cattle welfare and protection of religious sentiments.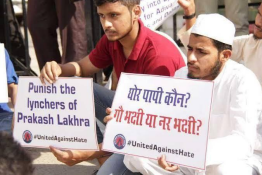 Conclusion:
The statistics presented in this article paint a grim picture of human rights violations associated with cow vigilantism. Addressing this issue requires a multi-faceted approach involving legal reforms, social initiatives, international collaboration, and the collective efforts of society.
By standing up against violence, promoting tolerance, and safeguarding human rights, we can work towards a future where cow vigilantism and the accompanying human rights abuses are firmly rejected, and every individual can live in dignity and security.
It is imperative for society, governments, and individuals to take a stand against such violence, promoting a culture of respect for human rights, religious freedom, and social harmony. Only by working together can we combat the dark side of cow vigilantism and ensure a safer, more inclusive future for all.
Please follow and like us: