Article . Human RIghts
On April 23, 2023 by Sujeet Kumar Singh
Extra-judicial killings, also known as extrajudicial executions, refer to the killing of individuals by state actors or individuals acting on behalf of the state, outside the legal framework or without due process of law. In India, there have been concerns and reports of extrajudicial killings, which raise human rights issues. 
Article . Human RIghts
On April 15, 2023 by Sujeet Kumar Singh
India, with its vast population and diverse demographics, is home to millions of children who are facing grave violations of their human rights.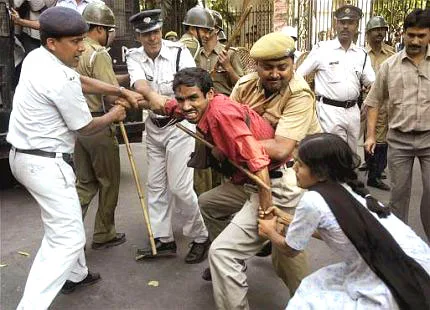 Article
On April 9, 2023 by Sujeet Kumar Singh
India, a democratic and diverse nation, has been marred by incidents of police atrocities and human rights violations for decades. Despite being a signatory to various international human rights conventions, India has faced criticism for its track record in upholding human rights, particularly when it comes to law enforcement practices. In recent years, there have