The Bombay High Court directs criminal action against three parties for presenting a fake court paper.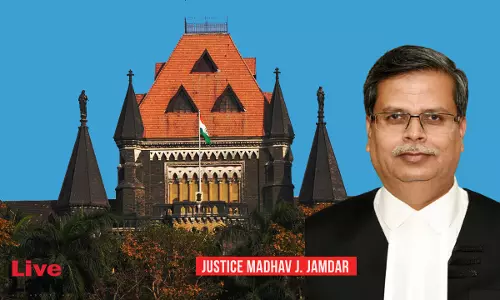 Introduction

In the course of their daily operations, Indian courts come across circumstances in which a document
produced is fake, has no legal sanctity, and was not issued by any competent legal authority. The
representation of a false document is a crime and when the document is produced and filled with false information with a backup of legal competency, it raises the question of on what basis the trial of a court
is processed.
For example, the Bombay High Court was shocked that a false document was produced in
front of the court as a high court order for personal advantage in the case. Hon'ble Justice Madhav Jamdar has directed criminal charges against the litigants for forgery.

What is Forgery?

In general terms, forgery means a representation of an illegal document, unlawfully duplicating a
signature or any kind of modification in the material of the document. Any material which is copied is
considered a forged document.

Under Section 463 of the Indian Penal Code which defines forgery:-
Whoever makes any false documents or false electronic records or part of a document or electronic record, with intent to cause damage or injury, to the public or to any person, or to support any claim or title, or to cause any person to part with property, or to enter into any express or implied contract, or with intent to commit fraud or that fraud may be committed, commits forgery.

Supreme Court Judgements on Determining a false document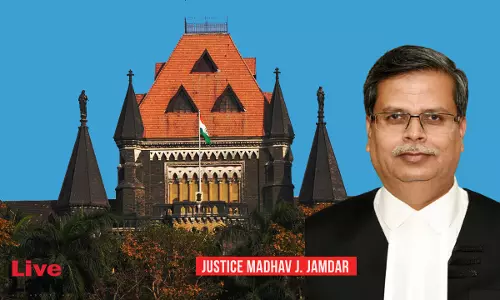 In the case of Mohd. Ibrahim&ors V. State of Bihar(2009) 8 SCC 751, it was held that a false
the document is made if a person:-
He made or executed a document claiming to be someone else or authorized by someone else; or,
He altered or tampered with a document; or,
He obtained a document by practicing deception, or from a person not in control of his sense.
The Gauhati High Court in the case of Rupa Bania v. State of Assam (2006) has ruled that at the time,
considering there is no evidence to prove that the accused had forged the documents, in that particular
situation, the prosecution must prove the following ingredients:1. That the document forged one.
That the accused person has used the document dishonestly or fraudulently.
The representation of the document by the accused was a genuine one.
The accused had knowledge of a forged document.

Nagvi Askari v. C.B.I. ( 2009)15 SCC 643, the Hon'ble Supreme Court observed that a person is said to
obtain a false record or documents if any one of the three conditions as mentioned are satisfied:
The foremost criterion is that the document has been fabricated with deceiving others into
believing that it was created by someone when the person who forged it knows that it was not.
The second criterion of the section pertains to instances where the document has already been
created. However, there have been no claims of any changes made to the voucher in question after
its creation. As a result, we believe that this principle of the section is not relevant to the current
case.
The last requirement of section 464 concerns a document that a person signs without knowing
what it says because of mental incapacity, such as being drunk or insane. This situation does not
apply to our case. Hence, the accused in our case could not be found guilty of creating a false
document.

Bandra East property case

The order came after Radheshyam Jangad and three others filed four petitions this year. They disputed a
Small Causes Court (Bandra) order from August 1, 2022, in a 2011 eviction suit. The Small Causes Court
had permitted Satish Sakla and four petitioners, who said they were the heirs and landlord of the property, to present documents, such as what Sakla said was a "very relevant" HC order from April 9, 2019, in a petition that his widowed mother had brought before HC, and a later "changed property card."

On March 30, advocate V M Parkar informed the HC prothonotary, the top administrative officer, about a
"fake and deceitful" order he got as a text message the previous day, supposedly passed in 2018
testamentary petition by one Shanti Sakla. Testamentary petitions deal with a will or inheritance. Parker
said he was a lawyer in the case, which had been thrown out in April for not being pursued.
The HC administrative officers checked it and found out that there was no such order by a judge named
'R D Nalawade' on record. According to Justice Jamdar, there was no such HC judge.
Dubey said that Sakla used to think the HC 2019 order was "real," but he now "also agrees it is forged and fake." Importantly, none of the five petitioners in the Small Causes Court, including Sakla, More, and Patil said that any of the documents were authentic, Justice Jamdar noted.

Justice Jamdar ordered the trio to deposit a Rs 15000 bond each to ensure they show up before the
Magistrate for a probe under Section 340 of the Criminal Procedure Code to see if there was enough
evidence against them.
Please follow and like us: