IRENA: Developing countries attracted only 15% of investments in global renewable energy in 2022.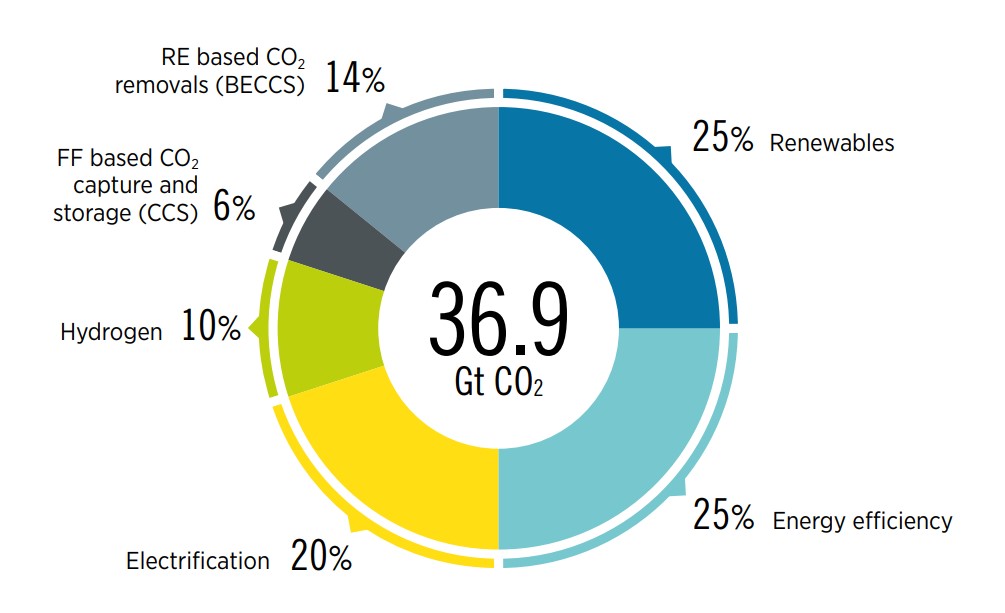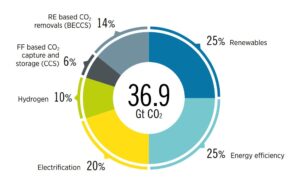 IRENA stands for the International Renewable Energy Agency, which is an intergovernmental organization that supports countries in their transition to a sustainable energy future. Its primary mission is to promote the widespread adoption and sustainable use of renewable energy around the world. IRENA was founded in 2009 and is headquartered in Abu Dhabi, United Arab Emirates.
IRENA provides a range of services and support to its member countries, including:
Policy advice: IRENA provides guidance and technical support to countries to help them develop policies and regulations that promote renewable energy.
Capacity building: IRENA offers training and capacity-building programs to help countries build the skills and knowledge needed to deploy renewable energy technologies.
Data and analysis: IRENA produces reports, databases, and other resources that provide information on the costs, benefits, and potential of renewable energy.
Advocacy and outreach: IRENA works to raise awareness of the benefits of renewable energy and promote its adoption on a global scale.
IRENA's work covers a range of renewable energy sources, including solar, wind, hydro, geothermal, and bioenergy. The organization is committed to promoting the use of renewable energy as a key strategy for achieving sustainable development, reducing greenhouse gas emissions, and addressing climate change.
Renewable energy investment has been growing steadily over the past decade, driven by declining costs, increasing public awareness of climate change, and supportive policies in many countries. Here are some of the key trends in renewable energy investment:
Growing investment: Renewable energy investment has grown rapidly in recent years, with global investment reaching a record $303.5 billion in 2020, up 2% from the previous year, despite the pandemic.
Investment in solar and wind: Solar and wind power are the two most popular renewable energy sources for investment, accounting for over 90% of all new renewable energy capacity added in 2020.
Investment by region: China is the world's largest investor in renewable energy, followed by the United States, Europe, and Japan. Emerging markets such as India, Brazil, and Mexico are also investing heavily in renewable energy.
Corporate investment: Many large corporations are investing in renewable energy as part of their sustainability strategies, with a record 23.7 GW of renewable energy capacity contracted by corporates in 2020, up 18% from the previous year.
Investment in energy storage: Investment in energy storage technologies is also increasing, as more renewable energy is added to the grid and there is a need to balance supply and demand.
Overall, renewable energy investment is expected to continue to grow in the coming years, driven by falling costs and supportive policies in many countries. This growth is expected to help accelerate the transition to a low-carbon economy and mitigate the impacts of climate change.
The developing world attracted just 15 per cent, or roughly $75 billion, of the total investments in renewable energy (RE) globally in the last calendar year, a recent report by International Renewable Energy Agency (IRENA) and Climate Policy Initiative (CPI) said. Moreover, the report states that annual investments in developing countries have been falling since 2018.
The region, which is home to roughly 70 per cent of the world's population, continues to receive comparatively low investments. Brazil, Chile, and India received the bulk of the investments it added.
The paper stresses the need for public financing to play a significantly bigger role, beyond minimizing investment risks, and emphasizes how loans to poor countries wishing to deploy renewables must be modified. The research recommends for deeper international cooperation, including a significant increase in financial flows from the Global North to the Global South, in recognition of the limited public finances available in the developing countries.
Governments and development partners must ensure a more equitable flow of money by taking into account the many contexts and requirements if they are to improve lives and livelihoods as a result of the energy transition, according to Francesco La Camera, director-general of IRENA.
"This joint report emphasizes the need to allocate public monies to areas and nations with significant untapped renewable energy potential but struggle to draw investment. The goal of international cooperation must be to allocate this money to the creation of suitable regulatory frameworks, the construction of infrastructure for the energy transition, and the closing of enduring socioeconomic inequalities.
The diversion of USD 0.7 trillion per year from fossil fuels to energy-transition-related technologies is also necessary to achieve an energy transition in line with the 1.5°C Scenario. However, after a brief decrease in 2020 brought on by COVID-19, investments in fossil fuels are gradually increasing. Since the Paris Accord, some significant multinational banks have even expanded their investments in fossil fuels by an average of 0.75 trillion USD per year.
Please follow and like us: