Erdogan Era Set To End: Revisitation Of Turkish Foreign Policy In Light Of Imminent Political Transition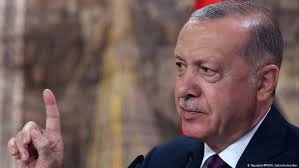 BACKDROP OF THE EVENT
Turkey is set to witness its first real general elections as it is for the first time after almost two decades that an actual opposition is there. Contrary to what has happened till now, President Recep Tayyip Erdogan will have to go through an ordeal to win over the people this time.
The opposition candidate Kemal Kilicdaroglu and his party already have an established dominance in multiple major parts of the country like that of Istanbul. However, the political dynamics of Turkey are not as relevant as the foreign policy shift that the country is going to see after Erdogan is no longer the unstated authoritarian dictator that he is.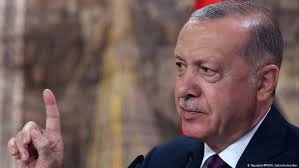 In this context revisiting the Turkish foreign policy and scrutinizing it becomes imperative; hence we will strive to understand the foreign policy from what it was before the 2000s and what it became after Erdogan and his party took over. Also, a reference to the shift that the foreign policy of Turkey will experience is essential to have a holistic analysis of Turkey's situation.
TURKISH FOREIGN POLICY before the 2000s
Turkish foreign policy before 2000 was shaped by several factors, including its strategic location, historical ties, and political and economic partnerships. One of the defining features of Turkey's foreign policy was its Western orientation, which was cemented by its membership in NATO.
This orientation reflected Turkey's desire to align itself with the democratic, capitalist West, and to distance itself from the socialist, non-aligned movement that dominated the Cold War era. Another key feature of Turkish foreign policy before 2000 was its commitment to secularism.
Turkey's founder, Mustafa Kemal Ataturk, sought to create a modern, secular state that was detached from the religious traditions of the Ottoman Empire. This commitment to secularism influenced Turkey's foreign policy, as it sought to avoid being seen as partisan in regional disputes between Muslim-majority countries.
Turkey's strategic location between Europe and Asia also played a major role in its foreign policy. Throughout history, Turkey has served as a bridge between the two continents and has been a key player in regional conflicts. This was particularly true in the Balkans, where Turkey has long been active due to its historical ties to the Ottoman Empire.
Turkey has often sought to influence Balkan politics and has sometimes been involved in conflicts in the region. Turkey's relationship with its neighbors in the Middle East was complex and was shaped by a range of factors, including ideology, history, and geography.
While Turkey has historically been a leader in the Muslim world, it has sometimes found itself at odds with other Muslim-majority countries, particularly in the wake of the Iranian Revolution. Turkey's relationship with the United States was also an important feature of its foreign policy before 2000.
Turkey has traditionally been a close ally of the United States and has often relied on US military and economic support. However, the relationship has been strained at times, particularly over issues such as US support for Kurdish separatists and Turkey's human rights record.
Finally, Turkey's bid for European Union membership was a major focus of its foreign policy before 2000. Turkey has long sought to join the EU and has pursued several reforms aimed at meeting the EU's membership criteria. However, progress has been slow, and Turkey's bid for EU membership remains a contentious issue in Turkish politics.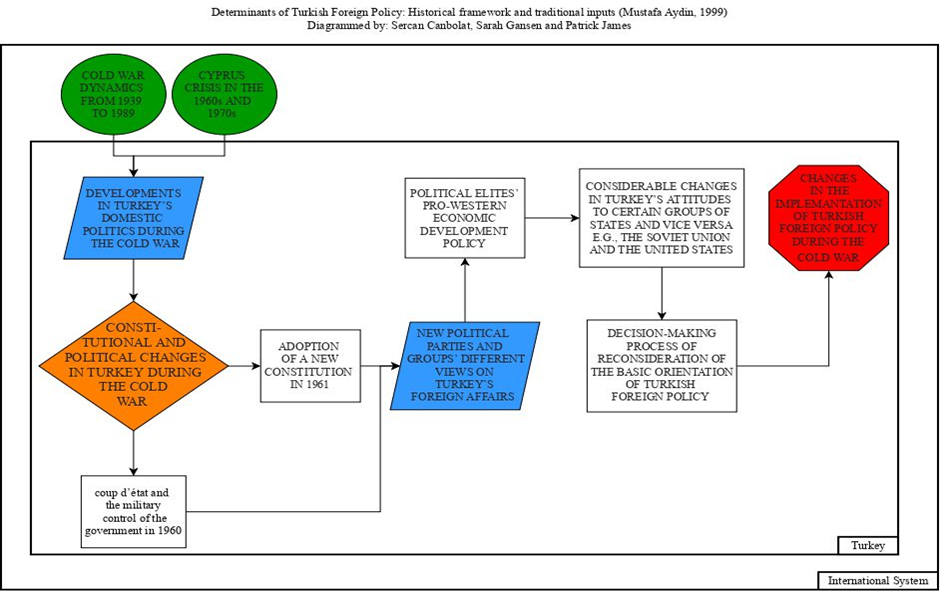 TURKISH FOREIGN POLICY SINCE ERDOGAN TOOK OVER IN 2003
Since Recep Tayyip Erdogan took over as Prime Minister of Turkey in 2003 and later as President in 2014, Turkish foreign policy has undergone significant changes. Erdogan has pursued a more assertive and independent foreign policy, with a focus on expanding Turkey's regional and global influence. Some of the key features of Turkish foreign policy under Erdogan include:
Revival of Ottoman spirit: Erdogan's government has sought to revive Turkey's Ottoman past as a source of national pride and has pursued a more proactive role in the Middle East, the Balkans, and Central Asia. This has included the use of soft power tools such as cultural diplomacy and humanitarian aid as well as more assertive policies such as military interventions and political support for Islamist groups.
Neighborhood first policy in terms of control: Under Erdogan, Turkey has sought to play a more active role in the Middle East, both as a regional power and as a mediator in conflicts. This has included supporting Sunni Islamist groups such as Hamas and the Muslim Brotherhood and opposing Shiite Iran's influence in the region. Turkey has also become involved in the Syrian conflict, supporting rebels against the government of Bashar al-Assad.
Policy Conflict with the western bloc: Erdogan's foreign policy has put Turkey at odds with the West on several issues, including human rights, democracy, and the rule of law. The Turkish government's crackdown on dissent, including the jailing of journalists and academics, has drawn criticism from the international community and has strained Turkey's relations with its traditional allies in Europe and the US.
Relations with Russia: Turkey has developed a closer relationship with Russia under Erdogan, despite historical tensions between the two countries. This has included a major energy deal, cooperation on the Syrian conflict, and Turkey's purchase of a Russian missile defense system, which has strained Turkey's relations with NATO.
Economic diplomacy: Turkey has pursued an ambitious economic diplomacy agenda, seeking to increase trade and investment ties with countries in the Middle East, Africa, and Asia. This has included the establishment of new trade agreements and the promotion of Turkish businesses abroad.
Erdogan's foreign policy has marked a departure from Turkey's traditional Western orientation and has sought to position Turkey as a regional and global power with a more assertive role in international affairs. While this approach has had some successes, it has also led to tensions with Turkey's traditional allies and raised concerns about Turkey's democratic and human rights record.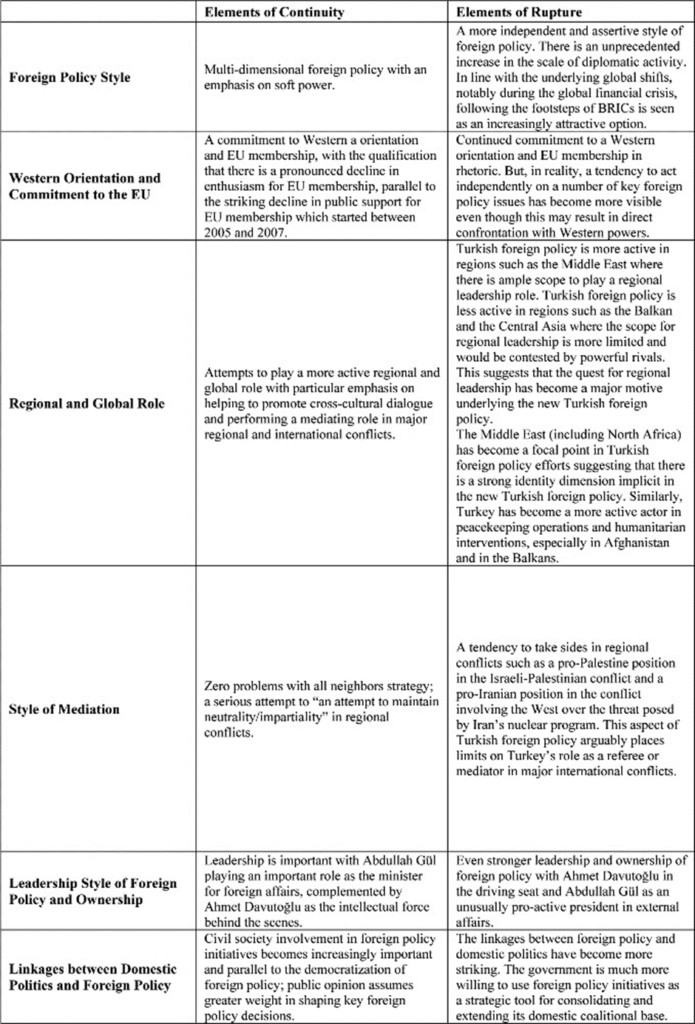 FOREIGN POLICY IN THE POST-ERDOGAN ERA
Turkey has been ruled by Erdogan for over two decades now, it is human for him to strive to take control over every institution and that is exactly what has happened ever since the 2015 coup attempt. The foreign policy of the Erdogan era while assertive and aligned to make Turkey the leader of Islamic nations has been an abject failure.
Taking a closer look at Turkish foreign policy one would realize that the country does not have cordial relations with the North American countries or the American bloc which includes Australia and New Zealand among other nations around the world, Europe except a few militant nations such as Serbia, and the major Asian economies.
The Asian economies include major economies such as Japan, South Korea, India, Russia, China, and the Southeast and Central Asian countries. After taking a glance at this information one would feel compelled to think about the allies of Turkey but, the list is immensely short and includes countries such as Pakistan, Malaysia, and Qatar.
Major foreign policy overhauls are indispensable to bring Turkey out of this precarious position that it has been forced into by the short-sighted policy of the Erdogan administration. Firstly, the turkey must strengthen its relations with NATO which have been stretched thin by the constantly revolting acts of the Erdogan administration.
Secondly, the turkey must bridge the gap that it has created by trying to replace Saudi Arabia as the leader of prominent Islamic organizations and take over the leadership of Islamic nations. Thirdly, the Asian nations in particular countries such as Russia, China, and India; turkey must strive to reach a common ground with these countries since Asia is set to become the soil on which the history of next several centuries will be written.
Turkey has always displayed an antagonistic disposition towards India even though no overt action has ever been taken by the Indian side which might validate the Turkish hostility. Turkey's Achilles heel is not hidden from anyone, especially the Indian side; we may very well engage heavily with Cyprus and leave Turkey vulnerable.
This is just one of the vulnerabilities that Turkey is faced with today. If the aggressive nature of Turkish foreign policy is not curbed immediately after the political transition then the country will be faced with a two-pronged conundrum; on one hand no shared growth and development and on another continued hostile actions by other countries.
Please follow and like us: