Extra-Judicial Killings In the Context of Pakistan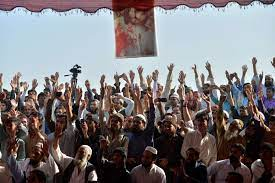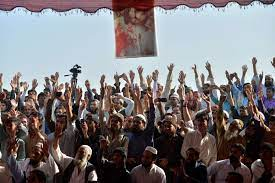 Extra-judicial killings or murders are defined as the wrongful and intentional killings of people by government agents or anyone working on its behalf, without due process of law.
These murders take place outside of the legal system and without the necessary monitoring or authorization from the law. Extrajudicial executions or killings are seen as a human rights violation and frequently include the misuse of authority, corruption, and a lack of accountability.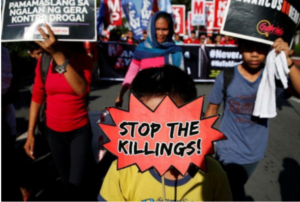 The following are some traits that extrajudicial killings frequently share:
Lack of Due Process:
Extrajudicial killings avoid following the rules of the law and deprive the victims of their right to a fair trial.
Lack of Legal Authority:
Those who commit extrajudicial murders frequently operate illegally or without the necessary permission.
Unjustified Use of Force:
These deaths entail the use of excessive or pointless force that is out of proportion to the threat the victim poses.
Lack of Accountability:
Those responsible for extrajudicial executions frequently escape prosecution or receive little punishment for their crimes, which contributes to an atmosphere of impunity.
Targeting Certain Groups:
Extrajudicial executions may disproportionately target activists, journalists, or those who are critical of the government. They may also target marginalized communities.
It's crucial to remember that extrajudicial executions are prohibited by international law and strongly condemned by it. They violate the right of justice, human rights, and the right to life. Extrajudicial killings have presented considerable difficulties for Pakistan in the past. Even though the nation has made efforts to solve this problem, reports of extrajudicial murders persist.
Following are the key points regarding extrajudicial killings in Pakistan:
Encounter Killings: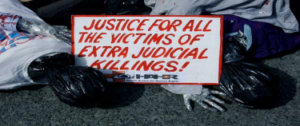 One type of extrajudicial killing that is common in Pakistan is referred to as "encounter killings." In these events, police enforcement organizations assert that they engaged in armed conflict with suspects and killed them.
There have been claims, meanwhile, that some confrontations are manufactured and that suspects are wrongfully killed without following the law. For example, Young Pashtun shopkeeper Naqeebullah Mehsud was killed in Karachi in what was allegedly a police encounter in January 2018.
Nationwide demonstrations were held in response to the tragedy, with demands for justice and a stop to extrajudicial murders. Naqeebullah Mehsud was eventually found to be innocent and had been killed illegally, according to an investigation. Later, many police officers were detained and accused of involvement in the illegal death.
Baluchistan and Khyber Pakhtunkhua:
Areas with a greater frequency of extrajudicial murders include Baluchistan and Khyber Pakhtunkhua. Concerns regarding violations of human rights have arisen as a result of the targeting of activists, journalists, and people who belong to racial and religious minorities.
Extrajudicial murders, notably those of activists and political dissidents, have been documented in the province of Baluchistan. People have been disappeared or killed in a number of incidents under questionable circumstances.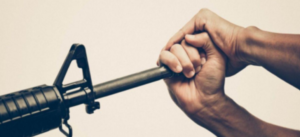 Counter-Terrorism Operations:
To combat extremist organizations within its borders, Pakistan has been carrying out counterterrorism operations. There have been reports of extrajudicial murders occurring during these operations, despite the fact that they are crucial for maintaining security. Such measures, according to critics, can erode confidence and increase tensions within communities.
Lack of Accountability:
Addressing extrajudicial murders in Pakistan has been difficult in part due to a lack of accountability. Due to a number of issues, including inadequate investigations, corruption, and the sway of influential people or organizations, perpetrators frequently escape punishment.
For example, Senior police officer Rao Anwar participated in multiple confrontations that allegedly led to extrajudicial deaths in Karachi. The murder of Naqeebullah Mehsud (described above) was one notable instance.
As a result of his role in extrajudicial executions, Rao Anwar was detained and put on trial. He was exonerated in the Naqeebullah Mehsud case in late 2020, but the decision caused controversy and prompted questions about accountability.
Human Rights Concerns:
International human rights organizations have condemned extrajudicial murders in Pakistan. The right to life and the right to a fair trial are two important human rights that are allegedly violated by these executions.
Extrajudicial executions are a problem that the Pakistani government has acknowledged and promised to remedy. Reforming the law, creating oversight organizations, and bolstering human rights organizations are some of the initiatives.
However, ongoing efforts are necessary to guarantee that extrajudicial executions are adequately investigated, that those responsible are held accountable, and that all citizens of the nation have their human rights respected.
Maintaining the rule of law, maintaining fair and independent investigations, and holding offenders responsible are necessary to address extrajudicial executions. Additionally, it calls for bolstering human rights organizations, fostering a respect for human rights culture, and offering victims and their families' effective remedies and assistance.
Please follow and like us: