Rise of Pseudo Feminism and The Increase in Fake Charges.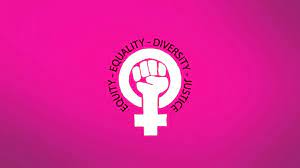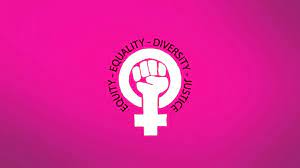 Introduction
Feminism, a movement that advocates for gender equality, has made significant progress in challenging patriarchal norms and empowering women across the globe.
However, like any ideology, it is susceptible to distortions and misinterpretations. In recent times, there has been a noticeable rise in what can be termed as "pseudo-feminism" and an alarming increase in false accusations made under the guise of gender equality.
This blog aims to shed light on this phenomenon, exploring its causes, consequences, and the importance of maintaining a balanced perspective in the pursuit of true gender equality.
Understanding Pseudo-Feminism
Pseudo-feminism refers to a distorted version of feminism that deviates from the core principles of gender equality, often prioritizing the interests of a few individuals or promoting a misandrist agenda. It disregards the inclusive nature of feminism by disregarding the concerns of men and alienating potential allies, undermining the movement's progress.
One aspect of pseudo-feminism involves perpetuating harmful stereotypes about men, painting them as the enemy rather than recognizing that gender equality is a shared goal. This misrepresentation can fuel resentment, making it harder to foster productive dialogue between genders.
The Increase in Fake Charges
In recent years, there has been a notable increase in false accusations that exploit the legitimacy of the feminist movement. These fake charges harm not only the individuals wrongly accused but also the credibility of the movement itself.
While it is essential to recognize that false accusations are relatively rare, their impact can be devastating, undermining trust in genuine victims and hindering progress in addressing legitimate cases of harassment and assault.
Several factors contribute to the rise in false charges. Firstly, the prevalence of social media and instant communication allows unverified information to spread rapidly, creating a platform for false accusations.
Additionally, personal motives such as revenge, attention-seeking, or seeking financial gain can drive individuals to fabricate charges. It is crucial, however, not to conflate the rare instances of false accusations with the vast majority of legitimate cases that deserve attention and support.
The Dangers of Pseudo-Feminism and False Charges
The rise of pseudo-feminism and the increase in false charges pose significant risks to both women's rights and the feminist movement itself. When pseudo-feminists prioritize the interests of a few individuals over the broader goal of gender equality, they create division and weaken the collective
strength of the movement. By perpetuating negative stereotypes about men, they alienate potential allies and hinder progress towards a more inclusive society.
Moreover, the surge in fake charges undermines the credibility of genuine victims. It casts doubt on all accusations and erodes public trust in survivors of harassment and assault. This skepticism can deter survivors from coming forward and seeking justice, perpetuating a culture of silence and further victimizing those who have experienced gender-based violence.
Promoting a Balanced Perspective
To address the rise of pseudo-feminism and the increase in fake charges, it is crucial to foster a balanced perspective on gender issues. True feminism seeks equality and justice for all genders, recognizing that gender-based discrimination affects everyone in different ways. By promoting dialogue, inclusivity, and empathy, we can create a more constructive environment for addressing gender inequalities.
Education plays a pivotal role in combating pseudo-feminism and false charges. Encouraging critical thinking and media literacy can help individuals distinguish between valid feminist principles and distortions.
It is essential to promote comprehensive sex education that emphasizes consent, healthy relationships, and mutual respect. Such education equips individuals with the tools to navigate complex gender dynamics and promotes understanding between genders.
Detailed pointers enlisting the aspect
Media Influence and Sensationalism: The media plays a significant role in shaping public opinion and can contribute to the rise of pseudo-feminism and the spread of false charges. Sensationalized reporting and clickbait headlines prioritize attracting attention over factual accuracy, often distorting the narratives around gender issues. This can amplify misconceptions, fuel outrage culture, and perpetuate a divisive atmosphere.
Backlash and Counterproductive Responses: Pseudo-feminism and false charges can evoke a backlash from individuals who feel unfairly targeted or misrepresented. This backlash, unfortunately, sometimes leads to a dismissal or downplaying of legitimate gender inequality issues.
It is crucial to differentiate between the distortions of pseudo-feminism and the core principles of feminism to prevent the erosion of support for genuine progress.
Legal Implications and Due Process: False accusations not only harm the innocent individuals being accused but also pose challenges to the legal system. Maintaining the presumption of innocence and ensuring a fair process for both the accuser and the accused is essential.
Striking a balance between supporting victims and protecting the rights of the accused is crucial for upholding justice.
Impact on Genuine Victims: False accusations can have a detrimental impact on genuine victims of gender-based violence. When high-profile false charges come to light, they can create an atmosphere of doubt and skepticism, making it more challenging for survivors to be believed and receive the
support they need. This perpetuates a culture of silence and can discourage victims from reporting incidents or seeking justice.
Intersectionality and Inclusive Feminism: Pseudo-feminism often fails to address the intersectionality of gender inequality, neglecting the unique challenges faced by marginalized communities.
A genuine feminist movement acknowledges the interconnected nature of gender with race, class, sexuality, and other aspects of identity. Inclusivity and intersectionality are essential for a comprehensive understanding of gender issues and the pursuit of true equality.
Strengthening Dialogue and Collaboration: Addressing the rise of pseudo-feminism and false charges requires open and respectful dialogue between individuals with diverse perspectives.
Engaging in constructive conversations helps bridge the gap between differing viewpoints and fosters a more nuanced understanding of gender equality issues.
Collaboration between feminists and men's rights advocates can also lead to more comprehensive solutions that benefit everyone.
Accountability and Responsible Activism: It is vital for advocates of gender equality to hold themselves accountable and promote responsible activism. This includes fact-checking information, avoiding generalizations and stereotypes, and considering the potential consequences of their actions and statements. Responsible activism ensures that the feminist movement remains focused on its core values and maintains its credibility.
Conclusion
While feminism has made significant strides in promoting gender equality, the rise of pseudo-feminism and the increase in false charges demand our attention and critical examination. Pseudo-feminism's misrepresentation of the movement and false charges undermine progress and hinder efforts to create a more inclusive society.
It is imperative to maintain a balanced perspective, fostering dialogue, and promoting education to combat these distortions effectively. Only by addressing these challenges head-on can we ensure that feminism continues to empower individuals of all genders and promotes true equality.
Please follow and like us: